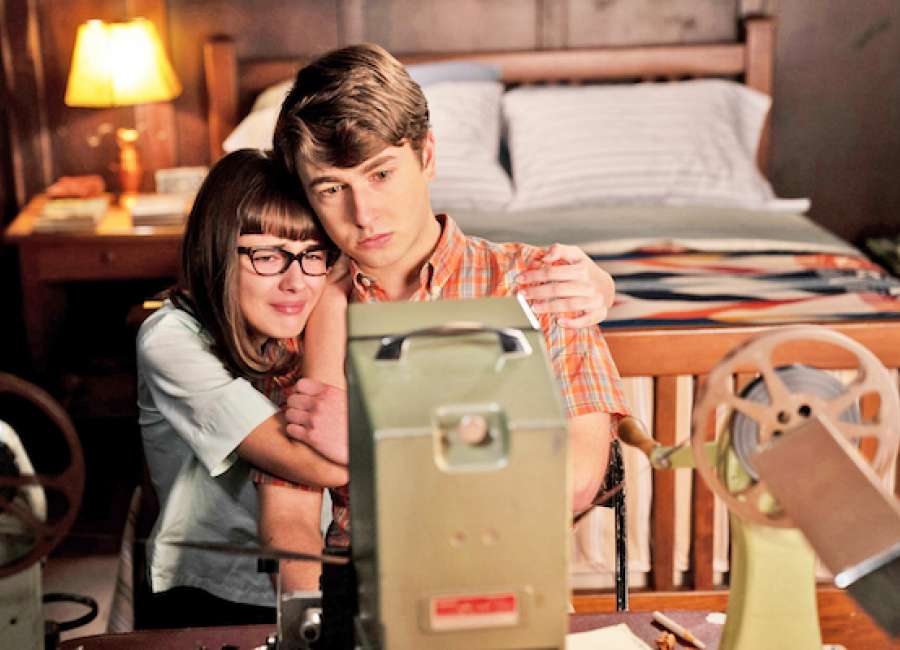 Review By: Jonathan W. Hickman
•••
Review Rating 9/10
Director: Steven Spielberg
Cast: Michelle Williams, Gabriel LaBelle, Paul Dano, Seth Rogen and Judd Hirsch
MPAA Rating: PG-13
Running Time: 2 hours, 31 minutes
Available in theatrical release
•••
After remaking the iconic musical "West Side Story" last year and dedicating that movie to his late father, Steven Spielberg mines his family history in the rich and rewarding drama "The Fabelmans."
Spielberg's very personal coming-of-age tale is impossible not to like, and even at just over two and a half hours, it is consistently engaging and insightful.
The film, directed by Spielberg, who wrote the screenplay with his longtime collaborator Tony Kushner, follows the struggles of the title family in post-World War II America. It is impeccably shot by Spielberg's regular cinematographer Janusz Kaminski (Oscar-winner for "Schindler's List" and "Saving Private Ryan"). While the splendid performances will be remembered during this awards season, it's the camera that is one of the movie's most prominent characters.
The Kaminski/Spielberg combination perfectly uses the lens to convey the movie's focused point of view. We see the events through the eyes of the young Sammy (Gabriel LaBelle), who, like Spielberg, found his calling in filmmaking. The images feel so personal that viewers should passionately relate to Sammy in a warm way.
Paul Dano (The Riddler in "The Batman") and multiple Oscar nominee Michelle Williams playSammy's father, Burt, and mother, Mitzi. Comedic actor Seth Rogen takes a serious turn playing Bennie, a family friend.
From Sammy's POV, Burt is an overly controlling but brilliant parent. Burt is detail-oriented and
explains the inner workings of almost anything in their lives. Early on, Burt cautions Sammy that his new model train is a delicate machine that can be easily damaged. Of course, this doesn't keep the boy from recreating a famous scene from "The Greatest Show on Earth," crashing the electric-powered locomotive into a toy car, filming it over and over. And his partner in crime is classical pianist Mitzi, whom Sammy initially sees as an unstoppable creative force.
It's the camera that informs Sammy about the subtleties of life. As he grows older, he judges everything around him through a viewfinder. His relationship with the camera is so close that the machine often resides under his pillow at night. But what he captures on film is a truth that he might not be prepared to accept.
Seeing truth through filming life is one of the film's recurring themes. Home movies capture family moments, usually the good times. But if you look closely and inspect the entire frame, you might learn more about your loved ones than they would ever tell you directly.
For Sammy, the camera is a revelation. We see him making movies with his friends, and when they are shown, we see the deep impact the films have on his troubled mother. Sammy's home movies and fictional productions merge, and he realizes that all the camera trickery in the world is no match for genuine good old-fashioned emotion.
While Williams is likely to garner awards notice for her work, Judd Hirsch delivers a scene-stealing performance as a visiting uncle who roughly imparts some sage wisdom to the youthful Sammy.
Hirsch, a television and film mainstay for decades, was only nominated for the Oscar once for "Ordinary People" in 1980. He's so vibrant and, frankly, terrifying here in a constructive way that he should come to the notice of Academy voters.
Spielberg's skilled use of Hirsch and other contrasting faces shows the director's grasp of how film can take small events and espouse profound truths. Growing up is filled with many critical moments, and in "The Fabelmans," Spielberg focuses on a few particularly impactful epiphanies (like the sequences featuring Hirsch). And since this film is loosely based on his own life, Spielberg knows the right emotional buttons to push.
What's surprising is that this relatively quiet family portrait proves to be so darned entertaining. Spielberg arguably invented the summer blockbuster in 1975 with "Jaws." But despite many viewers dismissing that perfect film as a thriller about a shark, it is the rich characters that make the rubber monster credible.
In "The Fabelmans," the camera might be a crucial character, but the movie works because Spielberg develops authentic relationships. There's a sincerity here, but one that doesn't wallow in disturbing minutia. Compare the uneven and rather dour "Armageddon Time" released earlier this month. The Spielberg magic is that while he grounds his movies in character, he also understands what powerful visual storytelling can achieve.
Spielberg's pacing and use of Sammy's point of view, his cinematic memories, allows the director to balance the heavier scenes with light whimsy. This creative combination of reality and filtered remembrances give Spielberg flexibility that will endear "The Fabelmans" with audiences. Somehow, he avoids the overly sentimental handling of the material while retaining enough bite to make us believe and understand.
"The Fabelmans" is an impressive work from Spielberg, who, after making movies for more than 50 years, shows us the dramatic power of the film medium.