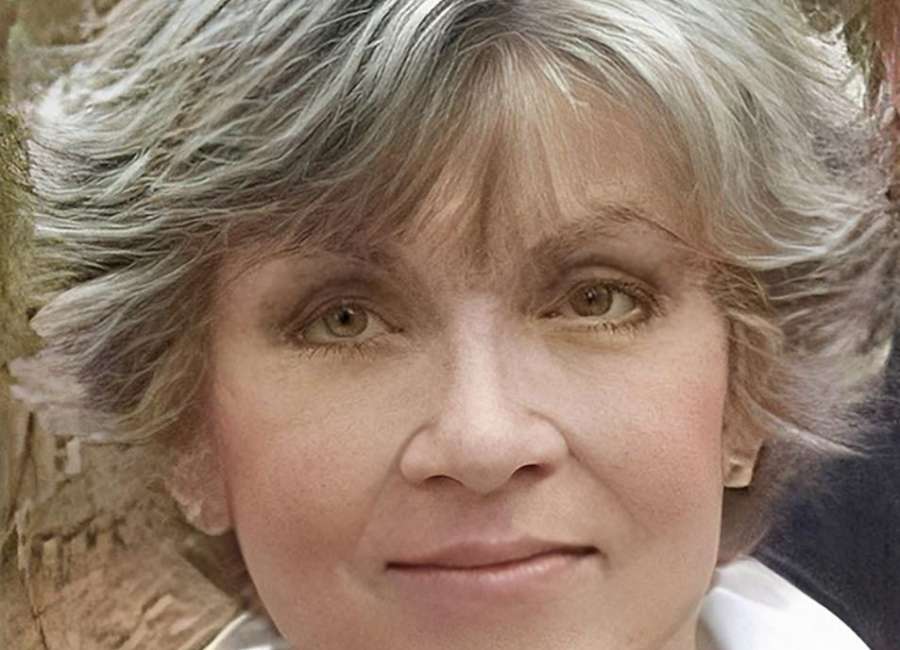 Years ago, when I sang with the incomparable Atlanta Symphony Chorus, she was conductor Robert Shaw's right hand and a force of her own to be reckoned with.
As his executive assistant and also the choral administrator, she had to be sturdy and tireless to accomplish all that was required of her. Keeping a busy, temperamental Maestro happy and organized, and taking care of a million details running a group of more than 250 singers was like herding cats. I never saw a better wrangler. Her name was Nola Frink. Oh, and she had the singing voice of an angel to boot.

My first meeting with Nola came when I auditioned for the chorus in 1980. There would be a music theory test and a vocal audition for a limited number of coveted spots which meant I would have to do battle against other more experienced, fierce competitors in the presence of vaunted maestro, Robert Shaw.
My time until the audition was limited to just a few weeks before I would have to ride my chariot in there and slay my gladiator fears, and I was rusty. I memorized scales and refreshed myself on musical terms, time signatures, note values and key signatures. I polished my audition solo to a fine shine and practiced pitch-matching, sight-reading and sight-singing until the world went flat.
Then, the day arrived.
Greeted by a volunteer at check-in, I said something stupid like, "I hope I'm in the right place." I might as well have asked, "Is this where the gladiators register to die?"
After I finished the written test, the volunteer said they would call my name when it was time for the rest of my audition.
Hearing my name, I descended the stairs, weak-kneed, and entered the expansive rehearsal room to face my jury. Two people sat at a long table — the one and only Robert Shaw himself and his executive assistant, Nola Frink. Terrified, I would have to try to open my mouth and make a sound. It couldn't be just any sound, either. It had to be good, nay, exceptional. I had to soar. I petitioned all my angels and the good Lord above to help me.
I sang scales, random pitch patterns, and my solo audition piece. Then I heard Shaw himself say, "Step up to the music stand and sing the alto part, please." I would be sight-singing the alto part — that I had never laid eyes on — in the difficult Bach B-Minor Mass. Gulp. I forced a fake smile and nodded at the pianist. I cannot explain what came over me except sheer, miraculous grace.
I sang that mother for all she was worth. A week later the letter came. I was in.
I sang for 10+ seasons and left to take care of my young family, while Nola remained in her job for years. When Mr. Shaw died, she retired, moving to Florida to live with her sister. We stayed connected. She said she was going to buy my book the moment she heard it was published. That meant the world to me. Here was a woman whom I had seen as a gruff, stern, highly efficient, high-strung Mother Superior for many years, who was now a relaxed, old friend and a fan. Truth was, I was her fan long before. Much like Shaw, Nola could be forthright and intimidating, bossy and short with people in her job in order to keep him and all the plates spinning smoothly. Human pressure cooker that she was required to be, she could also find spare moments to let off steam. When she did, her still waters ran deep, warm with kindness, humor, decency and friendliness.
Nola died recently in Florida. Her service will be in Atlanta next weekend, and I plan to be there. I want to tell her, and Mr. Shaw, that I loved them both, and that I'm back.
Longtime Newnan resident Susie Berta has many creative pursuits, including music, art, writing, cooking, gardening, entertaining and decorating. She is now pursuing her passion for writing and recently published her memoir, "The Veterinarian's Wife." She can be reached at susie.berta@gmail.com.