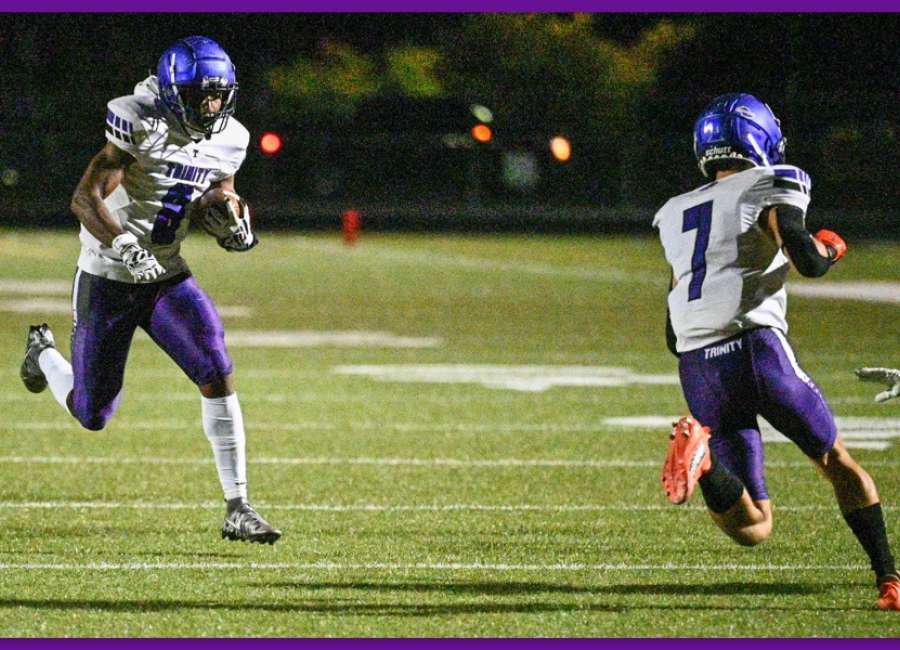 It was quite a ride for the Trinity Christian Lions football team over the past 12 months. Last December, they won the 2021 Class-A Private State Championship game against Prince Avenue.

Then they moved up to Class 4-A, which was unprecedented. And not only did they make a huge jump, but they scheduled like they were a long-time 4-A school, as opposed to the new kid on the block.
They came out of the starting gates with a young team, especially on offense, where they only returned two starters. Then they saw one of their best players go down early in the season to a season-ending injury.
But Head Coach Kenny Dallas does not run a program built on excuses or what-ifs. The Lions want to be the best, play the best and, in the end, be a program that honors Jesus Christ.
The journey for the 2022 season came to an end on Friday night in Jesup, Georgia, in a 31-13 loss. The Lions caught a bad break last week when LaGrange upset Troup County. That took Trinity Christian away from a home game against Burke County and sent them to play the Wayne County Yellow Jackets.
While the record may not show it, the results are almost as impressive as the state championship season of 2021. They defeated all three opponents from Fayette County, which was important. They got back to the playoffs, which was also important.
But the biggest thing is that they did it their way, competed and were successful.
Against Wayne County, Henry Brodnax had two touchdown passes, including one right before halftime. The Lions trailed 21-13 midway through the fourth quarter when Wayne County scored a touchdown with six minutes remaining in the game.
The Yellow Jackets added a field goal with less than two minutes to put the game out of reach at 31-13.
While the chapter on the 2022 season has closed, the story of Trinity Christian football continues. There is a young group of players coming up just as hungry. Their middle school team won a championship.
Their season may be over, but their run of excellence continues.