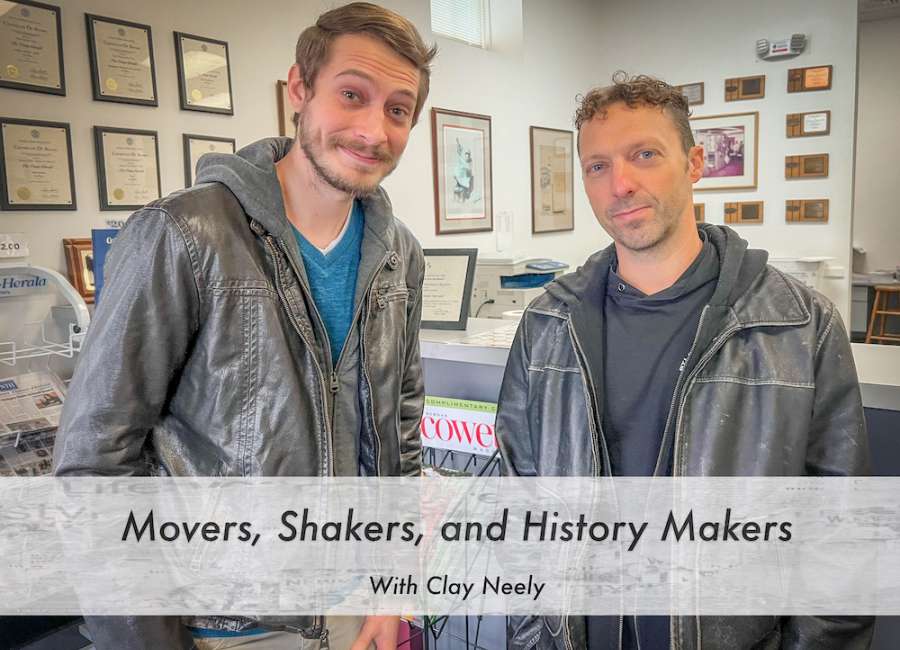 For those who love Lego, there's arguably no better place to visit than Atlanta Brick Co.
Chris Cott, co-owner of The Atlanta Brick Co, and Mark Erickson recently appeared on the "Movers, Shakers, and History Makers" podcast to talk about all things Lego.
Since its opening in 2015, Atlanta Brick Co has remained one of the largest building-brick toy and LEGO resellers in the world.

"We have over 3 million pieces in the basement alone," he said. "With 15 million more upstairs, I think it's a safe bet we're one of the largest selections in the world."
Black Friday will be the store's biggest day of the year, but Cott has spent the year working on preparing, including seeking out sets to purchase from across the country.
While the story carries new sets, it also features all things Lego from any period of the brand's history.
Erickson, along with his brother Steven, recently competed and won the second season of the FOX TV show "Lego Masters."
The Ericksons have been a part of a Lego community for some time and have done some impressive builds over the years, including a replica of downtown Newnan which is still on display at the store.
Now, the store is hosting the Lego Masters trophy for the next several months for those who want to take a look.
And if you can't get enough Lego, the company also hosts a weekly podcast - "Between the Studs."
Check out their location at 2826 Hwy. 154, or visit their website at https://atlbrick.com .
They also can be reached by phone at (470) 414-2208.
Their podcast is available at: https://podcasts.apple.com/us/podcast/between-the-studs-lego-r-podcast/id1548016950
YouTube: https://www.youtube.com/channel/UCTA_vCAnE6Q9z1r1jKviosQ
Facebook: https://www.facebook.com/atlbrick/
Instagram: https://www.instagram.com/atlbrickco/?hl=en