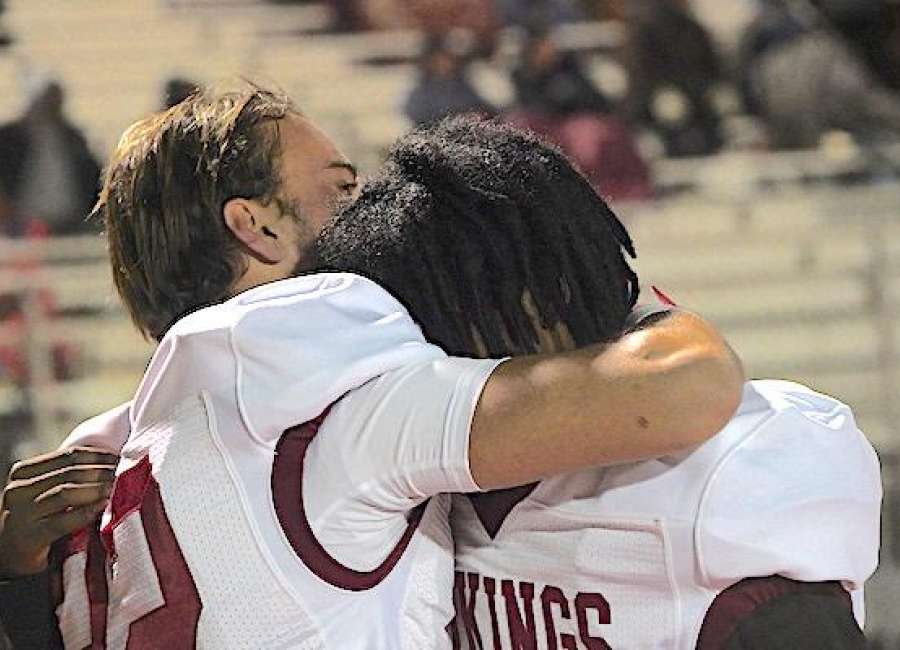 The Northgate Vikings football team came to the end of its 2022 journey Friday night.

The Vikings fell to the Region 2-5A champion Dutchtown Bulldogs on a chilly night in Henry County.
The Bulldogs were strong and fast, probably the most talented roster the Vikings played all year.
The Bulldogs started quickly. On their first offensive play, quarterback Michael Johnson found Tarez Hamilton on a screen pass that Hamilton took 78 yards down to the 2-yard line.
Vikings defensive back Ryan Cobb made a touchdown-saving tackle.
The Bulldogs added another score after a Vikings turnover to make it 14-0, and the Vikings appeared to be on the ropes. But the Vikings recovered a fumbled punt and were back in business at their 25-yard line.
When a team is on the road against an opponent like Dutchtown, they need a break, and unfortunately, the Vikings did not get one. On a perfectly called halfback option play, Josh Vigne threw a ball to a wide-open Amarion White, but the Bulldogs defensive back ran him down in what appeared to be blatant pass interference.
However, no call was made by the official, and the Vikings failed to score.
While the no-call's sting and bad taste resonated over the Northgate sideline and fanbase the rest of the night, the Vikings did not give in. They got their first touchdown of the night on a touchdown pass from Ishan Metts to Cameron Coleman to bring the Vikings to within 20-7 halfway through the second quarter.
The Bulldogs flexed their muscle and scored 21 unanswered points before the Vikings would score again, this time on a four-yard run from Evan Garrett with two minutes remaining.
The season ended a few moments later, but the Vikings left a solid foundation for next year by getting better every week and proving that with a stretch of four wins in five weeks, including their first playoff win since 2016.
The bar was raised this year by Coach Mike McDonald and the Vikings. They are ready to get back to the weight room and prepare for 2023.