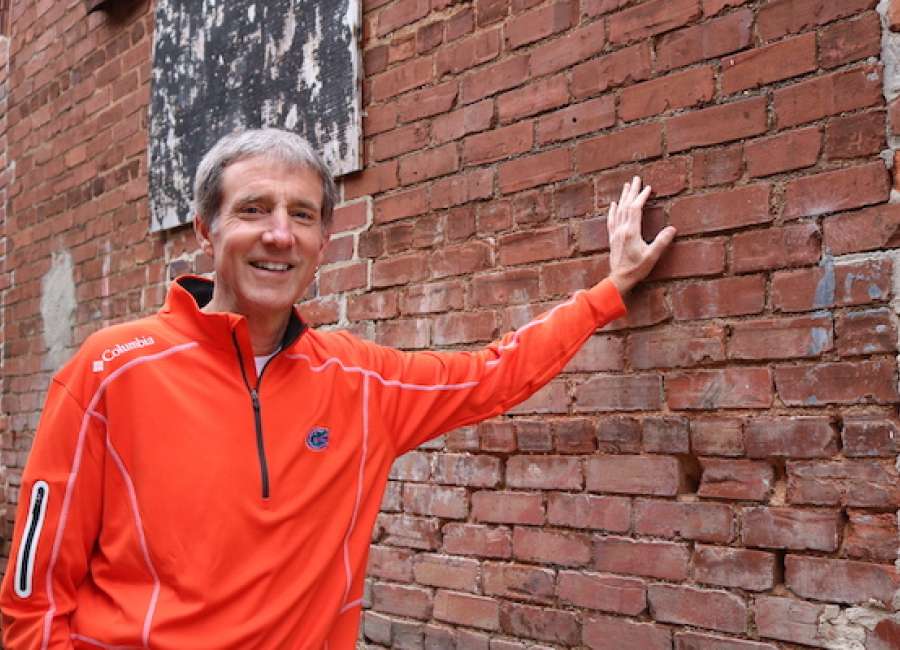 Saturday marked the penultimate weekend of college football's regular season.
It is known as "Statement Saturday." With that theme in mind, here are the "statements" some of the teams made with one week left to play.
"So long, Top 25. It's been fun." The collective statements of No. 20 Central Florida (17-14 losers to Navy), No. 22 Oklahoma State (28-13 losers to Oklahoma) and No. 24 North Carolina State (25-10 losers to Louisville).
'We're right behind you, boys." No. 14 Ole Miss, 42-17 losers to Arkansas, amidst rumors that Coach Lane Kiffin is Auburn-bound. (Note to Lane: you might want to ask Terry Bowden, Tommy Tuberville, Gene Chizik, Gus Malzahn and Bryan Harsin how their gigs as Head War Eagle ended up first.)
"Wait for us!" No. 13 North Carolina, 21-17 losers to Georgia Tech after the Yellow Jackets recovered from spotting the Tar Heels the first 17 points of the game. Excited about the upcoming ACC Championship pitting North Carolina against Clemson? Yeah, me neither.
"How about them field goals?" No. 3 Michigan, winning with a last-minute field goal – and fourth of the game – in their 19-17 win over Illinois.
"How about that field goal?" No. 4 TCU, after a frantic kids-don't-try-this-at-home last-minute drive that concluded with a game-winning field goal with no time left on the clock, in a 29-28 victory over Baylor.
"Bring on the team from up north." No. 2 Ohio State, after a flurry of scoring in the last quarter carried them to a 43-30 win over Maryland, giving them a record of 11-0 to match the team they were referring to and meet next week in Columbus, No. 3 Michigan.
"There is no truth to the rumor that our 12th man is about to enter the transfer portal." Texas A&M, moments after their 20-3 win over (1-10) Massachusetts ended their six-game losing streak.
"Sorry for bothering you, Playoff Committee. We'll be going now." No. 3 Tennessee, well before their game was over in what was ultimately a 63-35 pummeling by South Carolina. (Yes, the same South Carolina that has stuck by quarterback Spencer Rattler throughout the season. Rattler threw for six touchdowns against Tennessee, bringing his season total to 14 touchdowns and nine interceptions. Since Rattler's touchdown count reached 10 before his interception total, he will remain behind center against Clemson next week and, barring injury, in their bowl game – yes, they will be in a bowl game – as well).
"We played just like the 2019 LSU Tigers." South Carolina, speaking the absolute truth after dismantling the Vols – and earning the gratitude of SEC fans everywhere for putting a muzzle on Rocky Top for the rest of the 2022 season.
"There is a very real possibility that we will be the first school to fire an interim coach." Colorado, after losing their fifth game in a row under Mike Sanford, who began the season as their offensive coordinator. The Buffs, now 1-10, have allowed 471 points this season while scoring just 164. Average margin of defeat? Four touchdowns.
"Mario Cristobal? He's on track to become the next Scott Frost." Miami fans, after a 40-10 loss to No. 9 Clemson dropped its season record to 5-6 under the watch of their first-year coach. Frost, you may remember, returned to his alma mater, Nebraska, to restore the program to prominence. Instead, he was fired after just three games into his fifth season after compiling a
record of 16-31 with the Cornhuskers.
"We have no trouble paying the fine. The fans deserved to celebrate." Vanderbilt, after the stands emptied and their fans – all 12 of them – stormed the field once the Commodores concluded its 28-21 victory over the Florida Gators.
"Thank goodness for Kentucky. Otherwise, Vanderbilt would have ended their 27-game SEC losing streak against us." The entire Gator Nation, referring to the Commodores'
victory over the Wildcats a week ago.
"That was the most disappointing performance by a Florida Gator team in 50 years." Me, after the game I just mentioned. I have my doubts first-year coach Billy Napier will last as long as Bryan Harsin did at Auburn. And definitely not as long as Scott Frost as Nebraska.
"Thank goodness for (Florida quarterback) Anthony Richardson. Otherwise (Kentucky quarterback) Will Levis would be the most overrated and overhyped quarterback in the nation." The collective thought bubble of every single Kentucky Wildcats fan after a dismal and uninspired 16-6 loss to No. 1 Georgia. If they're not thinking that, they should be.
"The dam is about to bust." Me, referring to what lies ahead for the No. 1 team in the country after a rather blasé performance by their offense in their narrow win over Kentucky.
"It's good to have the week off before the Iron Bowl." No. 8 Alabama, after going through the motions against Austin Peay (yet winning the game by a score of 34-0) just seven days before their game against hated rival Auburn.
"If we win out, we will be in the playoffs. No doubt about it." No. 7 USC, after a thrilling 48-45 victory over instate rival (No. 16) UCLA. (Personally, I tend to agree with them, especially since Tennessee has now been moved to the back burner.)
With one week left, it's not too early for a couple of predictions:
(1) The Heisman will come down to two players:
Ohio State quarterback CJ Stroud: 186 for 277 (67 percent) for 2,750 yards and 34 touchdowns and four interceptions.
USC quarterback Caleb Williams: 218 for 342 (64 percent) for 3,010 yards and 31 touchdowns and two interceptions. He has also rushed for six touchdowns (Stroud has none).
At the moment, the edge goes to Stroud by virtue of his team's perfect record (USC has one
loss, by one point to Utah on the road). Things could change next weekend, however, when
Ohio State battles No. 3 Michigan and USC takes on No. 18 Notre Dame.
(2) As for the four playoff teams, they will be – should all of them win out – Georgia, Ohio
State (or Michigan, but I doubt it), TCU and USC.
However, if LSU wins the SEC Championship (which I don't doubt), things will be an absolute
mess.
That I have no doubt about. Scott Ludwig lives, runs, and writes in Senoia. His latest book, "Southern Comfort," is his second collection of 101 columns. His first, "Southern Charm," and all of his other books can be found on his author page on Amazon. He can be reached at magicludwig1@gmail.com