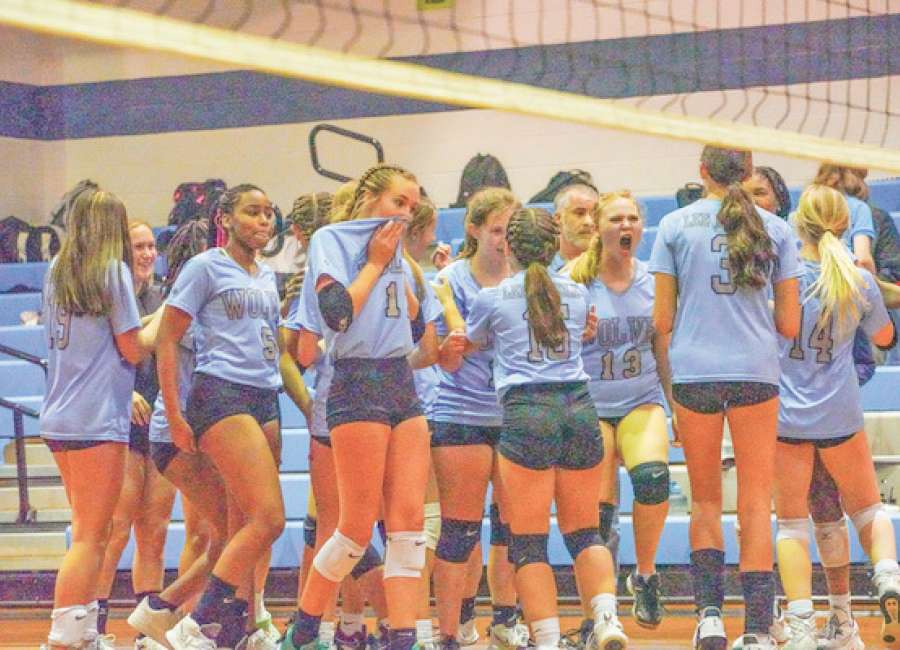 The Lee Middle School Lady Timberwolves volleyball team capped off an undefeated season with a straight-set victory over Evans Middle in the 2022 Coweta County Middle School Athletic League championship.
It was a rematch of the 2021 championship game, which the Evans Lady Cougars won in five sets.
"After the two-point loss in the championship last season, we were eager for a chance at redemption," Lady Timberwolves coach Robert Doyal said.
The Lady Timberwolves were led by the steady serves of Amelia Halford, Avery Miller, Laura Mickle and Cooper Foles. They rolled to a 25-13 win in the first set of the best 3-of-5 match. The Wolves continued steady play in the second set, winning 25-19.
In the third set, with Lee trailing by four, Mariana Roller and Taryn Timmons came up with two big blocks late, and setter Kendall Clark fed the ball to captain Avery Miller for the final seven kills of the match to secure the championship.
"I am very proud of these girls' progress in this season in a short period," Doyal said. "Our leaders stepped up big, and every one of the nine players contributed to the victory."