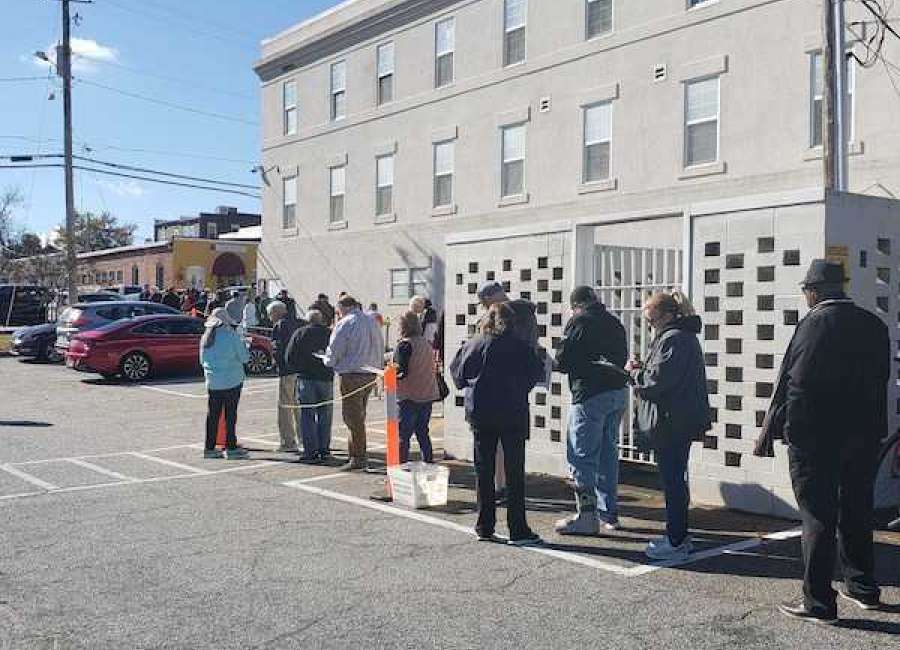 Long lines could be seen wrapping around the Coweta County Administration building in Newnan for the first two days of early voting for the Senate runoff.
There is just one race on the ballot. Sen. Raphael Warnock, the Democratic incumbent, is challenged by Republican Herschel Walker, a former football player for the Georgia Bulldogs, Dallas Cowboys and Minnesota Vikings, among other teams.
Despite the fact that only one race is on the ballot, almost 3,000 voters headed to the polls on the first day, according to Coweta County's website.
Voters can continue to cast their ballots early until Friday at the county's two voting locations, the voter registration office at the Coweta County Administration Building at 22 E. Broad St. in Newnan, as well as the Central Community Center, located on the east side of the county at 65 Literary Lane in Newnan.
Early voting runs from 9 a.m. to 5 p.m.
The runoff election is Dec. 6, and polls will be open from 7 a.m. to 7 p.m. Voters casting their ballots on runoff election day will vote at their home polling place.
Voters interested in finding their polling place can do so by visiting the My Voter Page site at mvp.sos.ga.gov.