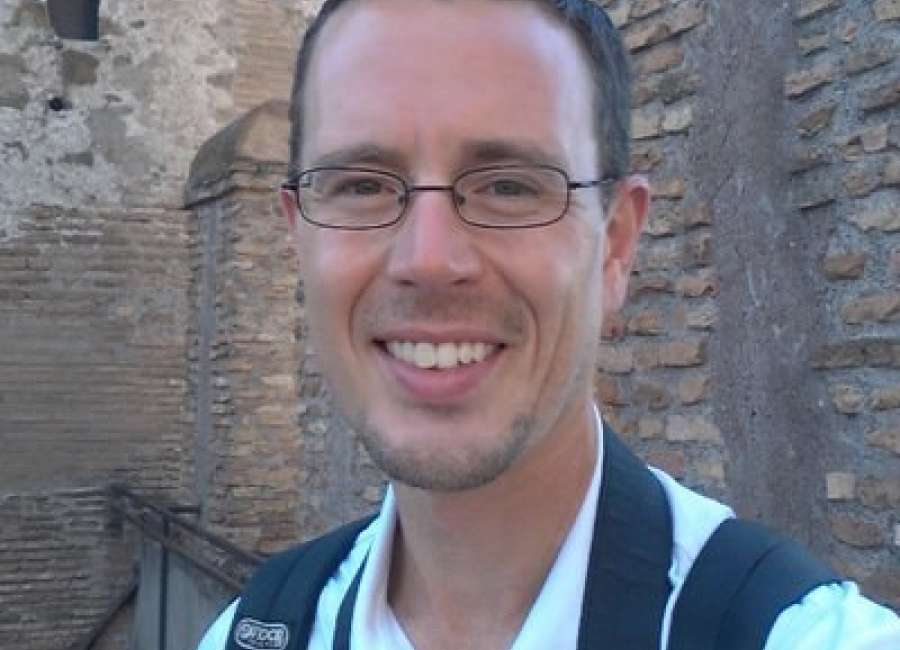 With the November elections only about a week old, some campaign staffers are still celebrating and many politicians likely remain shocked by the election results.
Meanwhile, political scientists and pundits, including yours truly, are already poring over the election data, and some key takeaways are coming into focus.

In late 2020, the excitement was palpable among progressives when Georgia sent two Democrats to the U.S. Senate and Georgia's electoral votes went to now-President Joe Biden. It was a stunning reversal for a state that was long considered a conservative stronghold.
Was Georgia in the midst of a rapid seismic political shift? Democrats hoped so, and at the time, they could be cautiously optimistic that 2022 might be their year to capture a number of statewide constitutional offices—especially with Democratic favorite Stacey Abrams leading the ticket—but on election night, their hopes were dashed.
Republican candidates for Georgia's state constitutional offices cruised to victory and swept the Democrats. Gov. Brian Kemp bested Abrams by around 300,000 votes after eking out a narrow victory over her in 2018. Republicans also triumphed in the seven other races for state constitutional offices and retained majorities in both chambers of the Georgia General Assembly.
The main bright spot for Democrats was that Sen. Raphael Warnock, Democrat, won the plurality—but not majority—of votes for U.S. Senate, which sends the race to a December run-off. Aside from this outlier, it's clear that Georgia isn't a blue state, at least yet.
None of this is to say that Georgia won't become one. Pundits have been predicting Georgia's shift for some time, but for better or for worse, it appears that Democrats will have to wait a little longer before potentially wresting control of the Peach State from Republicans. This is likely leaving some to ask why Georgians rejected Democrats at the polls, but the answer is simple.
This year, Georgians cared more about the economy than social issues championed by the political left. According to a November 3 survey conducted by 11 Alive News, the most important issue to Georgia voters overwhelmingly related to the economy. A combined 54 percent identified the economy or high cost of living/inflation as their top issue.
Meanwhile, Democrats wanted to pin their hopes on social issues, like abortion—especially in the wake of the Dobbs decision that overturned Roe v. Wade. This strategy may have paid off elsewhere, but not in the Peach State. Only 10 percent of Georgians considered abortion their number one issue, and while women's health is undoubtedly important, the economy loomed larger in the election. This was bad news for Democrats.
With inflation skyrocketing on President Biden's watch, "Americans trust that Republicans would do a better job on a key set of issues, with across-the-board, double-digit edges on inflation [and] the economy," according to ABC News.
Given that increasing numbers of Georgians were more worried about the economy than social issues and trusted Republicans more than Democrats to fix the economy, the recent electoral results shouldn't be a surprise. Yet before anyone looks to cast the blame elsewhere and eyes Georgia's voting laws, consider the facts.
SB 202 reformed Georgia's voting laws in 2021, and while the statute is far from perfect, it doesn't appear that it's the insidious measure that some warned. Abrams claimed that it "suppresses voters" and even lambasted it as "nothing less than Jim Crow 2.0," which is a serious accusation. Kemp, on the other hand, asserted that it was nothing of the sort, and instead, makes it "easy to vote and hard to cheat." Recent events have given Kemp fodder to back up his statements.
On November 5, the Georgia Secretary of State released a statement announcing, "Early Voting in this election far exceeded the total from 2018, which saw 1.8M voters cast their ballots and was within striking distance of the 2.6M who cast their ballot early in 2020." Abrams has previously countered that record high turnouts do not disprove her claims. Kemp responded by calling this notion "fuzzy Washington, D.C., math."
Overall turnout, including on Election Day, in this year's midterms wasn't as dramatic, but it still slightly surpassed the high level of voter engagement in the 2018 midterm elections. This is notable because Abrams' Fair Fight Action sued alleging voter suppression in that election, but the courts rejected her claims. While the aforementioned voter data isn't dispositive, it certainly works to undermine Abrams' accusations. In fact, the Boston Globe wrote, "Jim Crow 2.0 was the lie of the year."
As the dust settles around another election, politicians and political consultants have plenty of mull over, and the immediate key takeaways from this year's midterms provide some valuable lessons. How Republicans and Democrats use them may determine how they fare in future.
Marc Hyden is the director of state government affairs at the R Street Institute. You can follow him on Twitter at @marc_hyden.