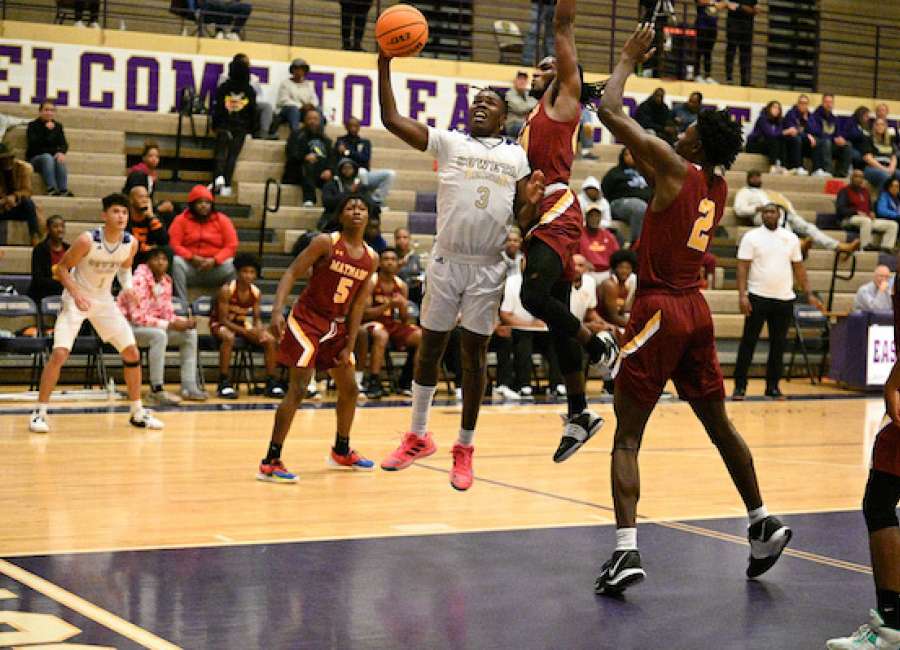 The excitement returned to the John Thrower Gymnasium on Tuesday night when the East Coweta Indians hosted the Maynard Jackson Jaguars for the Indians' opening regular season contest.

While a lot of talent graduated last year, Coach Royal Maxwell's current edition is fast and athletic, and the players bring energy to every possession. And with four seniors in the starting lineup, they also have experience.
The other starter, sophomore Carby Martin, was the story for much of the night. Playing the point-forward position, Martin played strong inside and also directed the offense from the top of the circle.
The Jaguars had a strong inside-out pair in 6-foot-8 big-man Mekhi Turner and point guard Yusef Bowyer. Turner made his presence felt defensively from the start. Points inside the paint were at a premium, and the Indians' outside shot was not falling.
Although Colt Donley, Sage Spade, Brian Gillespie and Martin gave up size to the taller Turner, they never stopped taking the ball inside.
For Maxwell, it was a chance to see his new team grow up a little against a good team.
"That's what we wanted," he said. "We have a new group. Last year, they played complementary roles … but now, it is their team."
The Indians also had a depth advantage. Maxwell played 10 players, eight of whom found the scorebook with points. Martin led with 14 points and four assists, which was also a game high.
"Carby Martin and Brian Gillespie can do a lot of things," Maxwell said. "They are like the pit bulls of the team."
Donley finished with 12 points, Spade had nine and Gillespie finished with eight.
Earlier in the evening, the East Coweta Lady Indians fell to Maynard Jackson in their opening game of the year.
The boys and girls teams will be back on the court Saturday at home. The girls play Washington at 12:30 p.m., and the boys play Fayette County at 3 p.m.