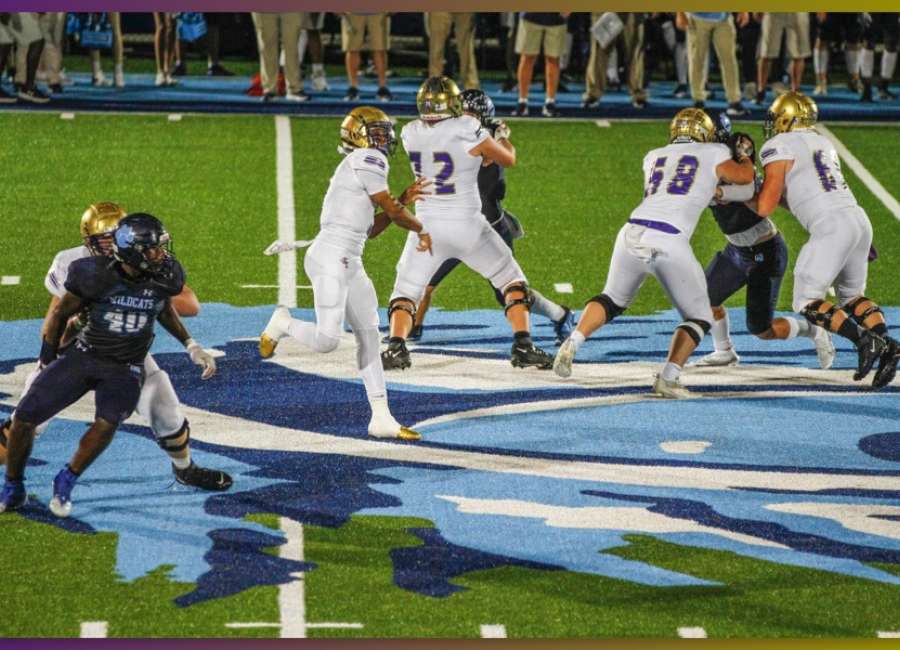 On Saturday afternoon, the East Coweta Indians traveled 300 miles to Kingsland, Georgia, to play the second seed from region 1-7A, the Camden County Wildcats.

The Indians had a 21-17 halftime lead and only trailed by three going into the fourth, but the Wildcats scored three late touchdowns to end East Coweta's season with a 44-33 first-round playoff win.
It was the third time the Indians had traveled to Camden County for a state playoff game, with the Wildcats winning all three.
East Coweta scored first on a touchdown run by Dionte Jones, only to see the Wildcats score 10 unanswered points. The Indians struck back with a nine-yard touchdown pass from Christian Langford to Bram Cronic.
After Camden scored again to retake the lead, Langford found Deliyon Freeman streaking down the sideline for a 42-yard touchdown pass from Langford to send the Indians to the half with the lead.
The Wildcats returned from the break energized; they scored three unanswered touchdowns in five minutes to take a 38-21 lead. The Indians chipped away with Langford's third touchdown pass of the night on an 11-yard pass to Brady Tillman.
It was a tremendous senior season for Tillman; he finished with 55 catches for 878 yards and 16 touchdowns. He also threw a touchdown pass.
The final touchdown of the Indian's season came on a Caleb Mize 17-yard pass to Freeman. A 46-yard run set up that score by Mize on a quarterback scramble. It was the longest offensive play of the game for East Coweta.
Langford finished the game with a 14-of-18 effort for 177 yards and three touchdowns. He completed his sophomore season with 2,066 yards passing and 28 touchdown passes.
For East Coweta, it was the fifth season in a row to qualify for the state playoffs in Georgia's highest classification under Head Coach John Small. They finished the season 6-5, but four losses were by 11 points or less.
Sometimes a final record does not tell the complete story of a team. This team will be defined by the explosive plays on offense and the culture that keeps getting stronger.
The 2023 Indians will have Christian Langford back for his junior year. He will have the weapons that will make the Indians a favorite to make their sixth playoff appearance in a row.