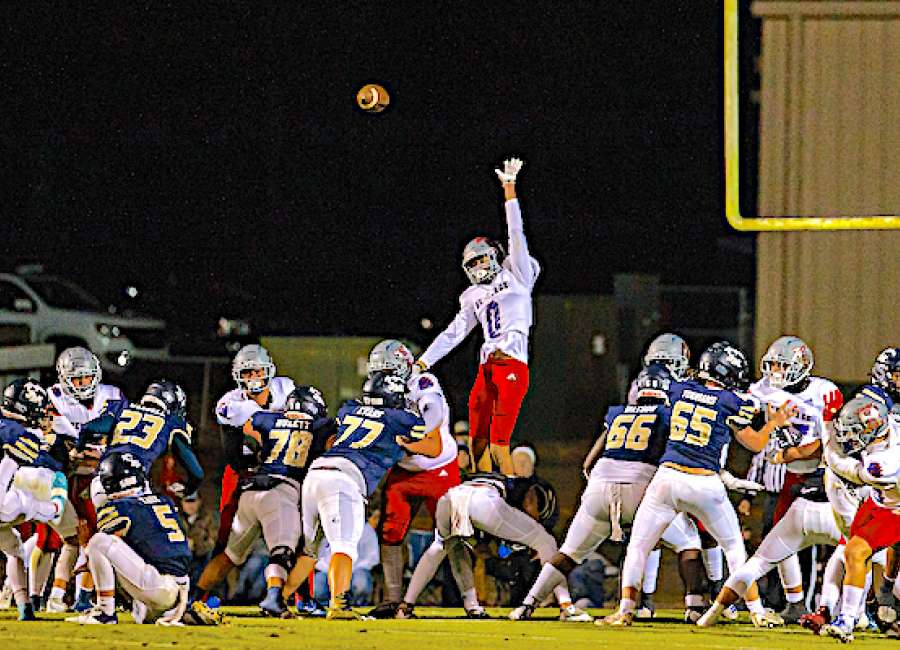 After two tough seasons in GHSA, the Heritage Hawks moved back to Georgia Independent Athletic Association (GIAA).
For the football team, there were many unknowns and a lot of youth on both sides of the ball.

The Hawks closed out their 2022 season on the road against the John Milledge Trojans, a team that has not lost in four years. Heritage started with a bang.
Quarterback Dylan Barber hit Dontae Smith on an 84-yard touchdown pass, and it was 7-0 midway through the first. From there, the Trojans flexed their championship pedigree to finish the game for a 42-7 win. It was the Hawks' third time playing them over the past seven years.
Against John Milledge, Smith finished with four catches for 110 yards, while Edward "Juice" Bolden had 103 yards rushing on 28 carries. Braxtyn Davies led the defense with three tackles and three assists, while senior Jacob Miles had a sack and Keshawn Lakes forced and recovered a fumble.
Even though the season came to an unwanted conclusion, there is much to reflect on, and to look forward to. The Hawks opened the season with a six-game winning streak, they won their first playoff game since 2018, and they have almost the entire team back for next season.
The Hawks had eight seniors on a roster of 42, so a lot of talent will return and be bigger, faster, and stronger, which bodes well for the future. But of those eight, three have been through some tough times and then got to be part of the resurgence. Jamal Chandler-Fuller, Mack Mikko, and Ty Sudduth have played a lot of Hawk football and will be missed.
The Hawks got a taste of the postseason again after a two-year hiatus. They will look to have a more extended stay next year.