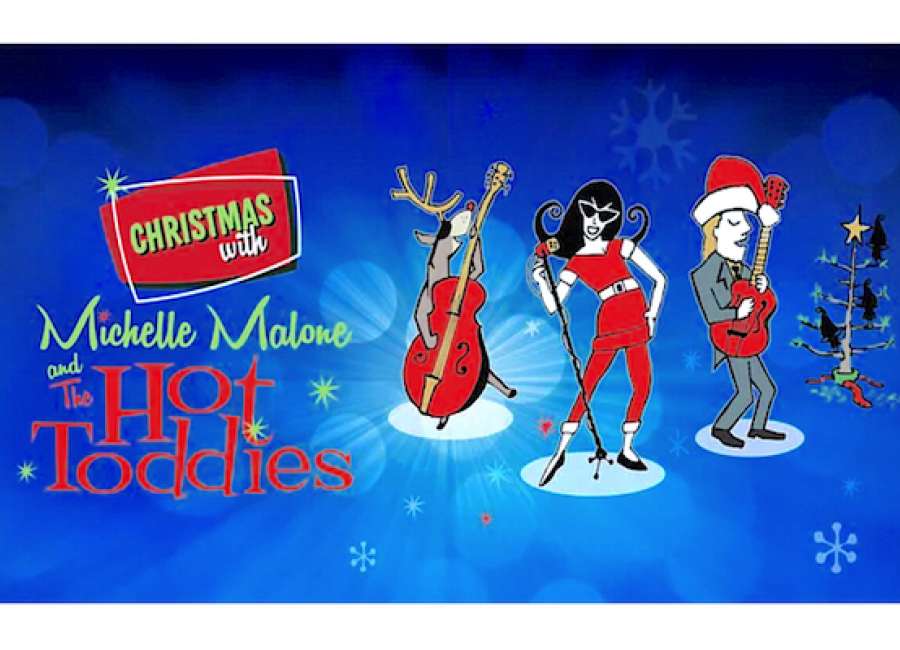 It's been a triumphant year for Michelle Malone with the release of her new album, "1977," a song climbing the Americana chart and a successful stint with her California cover band, Canyonland.

She'll spend the last month of 2022 the same way she has for the last several years – Christmas partying with the Hot Toddies.
Malone and guitarist Doug Kees – a longtime Newnan resident, music teacher and guitarist with the Michelle Malone Band and Malone's other project, Canyonland – will once again team up with special guest musicians for a whirlwind holiday tour, including a Dec. 8 show at the Redneck Gourmet in Newnan.
As has become their tradition, the Hot Toddies will combine their annual Newnan Christmas show with an album release party, this time for their new, full-length "Christmas With the Hot Toddies." The album contains 10 classic holiday songs, some in their traditional arrangements and some that have been "turned on their ear," said Malone, whose fans fully funded the album – the first Hot Toddies release available on vinyl – through a Kickstarter campaign.
"I have the best fans in the world, and I'm very excited about (the album)," she said. "I'm a Christmas music freak. When I was listening back to it when the test pressing came in, I was dancing around the house, and then when "Have Yourself a Merry Little Christmas" came on, I sat down and started crying."
Malone said she "opened up her heart" for the album – her way of celebrating Christmas.
"I'm not doing anything different than anybody else," she said. "I just get to share that with other people."
For the Newnan show, the Hot Toddies will be joined by Mark Jones as the band plays fans' favorite holiday tunes. Tickets are $25, extremely limited and only available in advance.
The new album and other merch will be available at the show. Those attending are invited to participate in an ugly sweater contest. The winner will take home a copy of the new record.
Wine and beer will be available for purchase. Doors open at 7 p.m. and the show starts at 7:30. To purchase tickets, visit www.eventbrite.com .