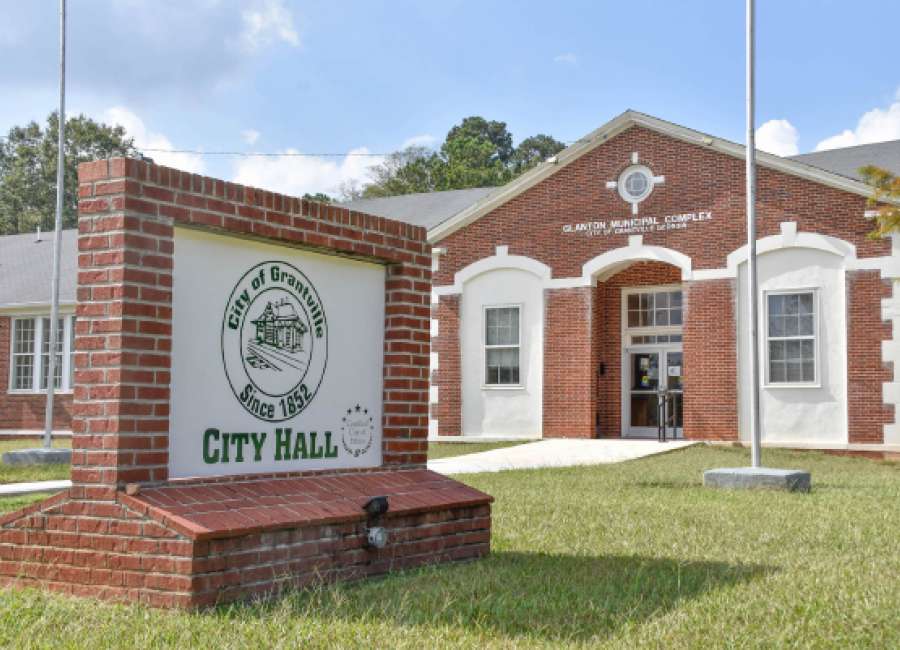 By Laura Camper
The city of Grantville now has a way to get important information directly to residents via a free mobile app that residents can download to their phones.
"It was brought to our attention that we didn't have anything to get information to the public immediately," said Al Grieshaber, Grantville city manager.
The city could post things to its website, but had no way of knowing when residents would check the website and receive the information. The GOGrantville mobile app can immediately notify residents of things like a road closure, water main break or traffic problem, he said. For instance, a notification posted on Nov. 18 alerted residents to tree trimming along Highway 29 the next day and warned them to be cautious driving that road on that day.
"When you download the app, you can receive important notifications," Grieshaber told the Grantville City Council at their meeting on Monday. "You can control and choose what notifications you will receive."
Councilman-elect David Clark said during his campaign that he was concerned about the city being able to communicate with residents efficiently. He's had the app now for a few weeks and said it is informative and helpful.
"I love it," Clark said. "I think that's something Grantville needed."
Mayor-elect Richard Proctor, who also noted during the campaign that the city needed better communication with residents, said he had downloaded the app and thought it would potentially help local residents if they know about it and download and use it.
"Any additional thing we do to keep people informed is a plus," Proctor said.
Residents will also be able to pay utility bills and tickets through the app.
The app was created by GOGovApps, through a subscription the city purchased. The city will pay a $3,600 annual fee for the app out of the general fund, Grieshaber said.
The new app is available through Play Store and other app stores.
"This is just another way we are striving to keep our residents informed," Grieshaber said.