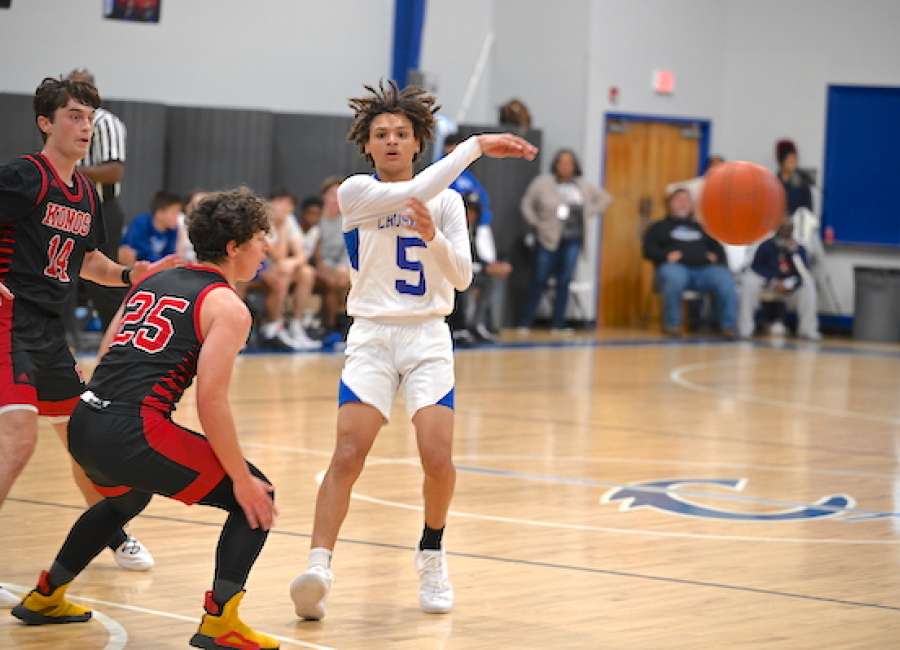 Coach John White and the Central Christian Crusaders were back on the hardwood Friday at home.

They defeated Konos Academy 81-60 to improve to 4-1 on the young season.
White has a veteran roster with nine seniors on it. Their motto this season is "handle your business."
"With a veteran group, we teach to get better, hold each other accountable, and handle your business," he said.
After an injury-ravaged season last year, the Crusaders are looking to make a deep playoff run. The Crusaders also have wins over Crawford County, Kokel and Community Christian.
Earlier in the evening, the girls dropped a close one to Konos. The Lady Crusaders are under the leadership of first-year coach Kyree Woods. Although this is his first Year, Woods has been an assistant with the program for a long time.
The Lady Crusaders will rely on guard and captain Chloe Earl, who, according to Woods, "has been there since the beginning and brings relentless energy to the court."
Central also will be counting on Natalie Schneider, who is not afraid to get dirty and do the little things it takes to win.
Woods said he is focused on "making sure the girls are on the same page for the whole game, ensure they do not quit and understand their roles."
The Crusaders will be back on the court next Tuesday, Nov. 29, when they travel to play Trinity Christian-Griffin.