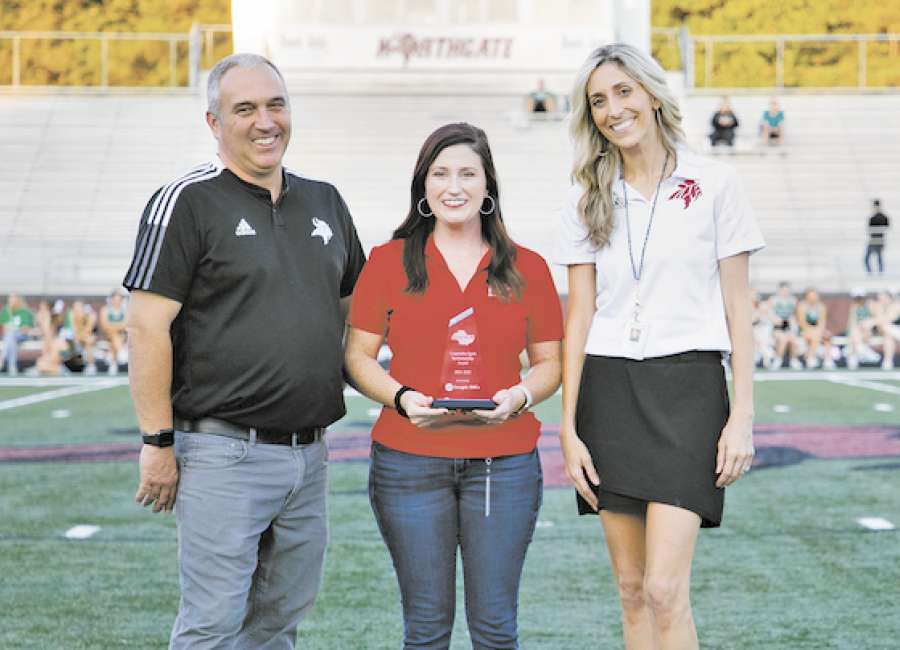 Coweta-Fayette EMC is among Georgia's Electric Membership Cooperatives that sponsor the Georgia High School Association Cooperative Spirit Sportsmanship Award, which honors GHSA member schools throughout the state that exhibit outstanding sportsmanship during competitive events throughout the school year.
To be considered for this award, student-athletes, coaches, spectators and any others associated with high school activities and programs must demonstrate the fundamental values of respect, fairness, honesty and responsibility during events.
Cooperative Spirit Sportsmanship Awards are presented annually to the GHSA-member high schools in the 64 regions from the eight classifications by EMC representatives during fall athletic events and school assemblies.
Coweta-Fayette EMC has presented the Cooperative Spirit Sportsmanship Award to local high schools since 2006. For the 2021-22 school year, two CFEMC area schools were selected as award recipients to include Our Lady of Mercy Catholic High School and Northgate High School.
Northgate High School Principal Ashley Wilkes and Assistant Principal/Athletic Director Bryan Hicks accepted the award during the kickoff at the Friday night rival football game on Oct. 7, where they were honored to have been selected again as an award recipient. Northgate High School received the award in 2019-20.
"Winning this award for consecutive years is a huge achievement, as it shows how much we value good sportsmanship at Northgate," said Hicks. "Sportsmanship is reflected on and off the field, and our goal is to build students for life. We're proud of our students and coaches for continuing to excel in class and in athletics."
Coweta-Fayette EMC is a member-owned cooperative providing electricity and related services to over 80,000 consumers in Clayton, Coweta, Fayette, Fulton, Heard, Meriwether, Spalding and Troup counties.