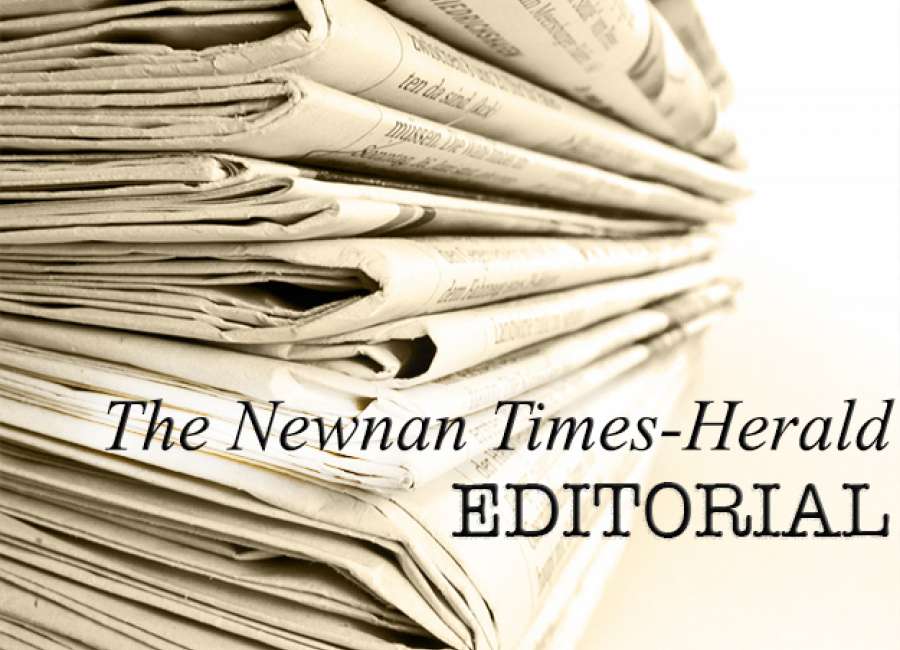 Election seasons are entertaining, but rarely bring out the best in people.
For months, we're inundated with messaging about the shortcomings of candidates and the havoc that will follow if they're elected.
Now, it appears a runoff between Herschel Walker and Raphael Warnock will continue this nasty streak for another four weeks.
Lucky us.
For those who are ready for a change from this flood of negativity, look no further than your own backyard.
Instead of focusing our attention on politicians and their inevitable shortcomings, why not think about the people in our community who selflessly work behind the scenes to help their neighbors?
For 30 years, the Coweta Citizen of the Year awards have allowed us to recognize some of the best and brightest residents who tirelessly work to make Coweta a better place to live, recognizing individuals with outstanding leadership and citizenship.
These individuals are those who put others first and give their time and energy to building them up.
This 30-year tradition should be taken seriously as the new generation of leadership continues to emerge in our community.
It's up to us, the community, to show that we're not only watching, but we appreciate the efforts of these individuals in their efforts to make things better for all citizens.
As we watch our community continue to grow, it's imperative that we do not lose sight of who we are and the Citizen of the Year award is a true benchmark of our expectations when it comes to our love for Coweta County.
If you want Coweta County to remain a community that stands apart from the rest, there is no better opportunity than nominating someone you know that meets the standards for Citizen of the Year.
Nominees should live in our county, and their efforts should be centered around our community. They should demonstrate leadership and performance in multiple areas of community service over a period of years.
Best of all, the nominee can come from any walk of life, and there are no requirements or restrictions relating to gender, age, race, religion or ethnic background.
In a time when finding fault in others has never been so easy, it's crucial that we remind those who keep working for a better future that we appreciate them.
Nominations for the 2023 Coweta County Citizen of the Year are currently open and there is no cost to submit a nomination.
But remember, the deadline for receiving the application for nominees is Nov. 16, so please don't delay.
To nominate someone, visit https://www.newnancowetachamber.org/citizen-of-the-year .
If you want to see the impact of the award on our community, check out Jonathan Hickman's documentary on the award: https://vimeo.com/86078587 .