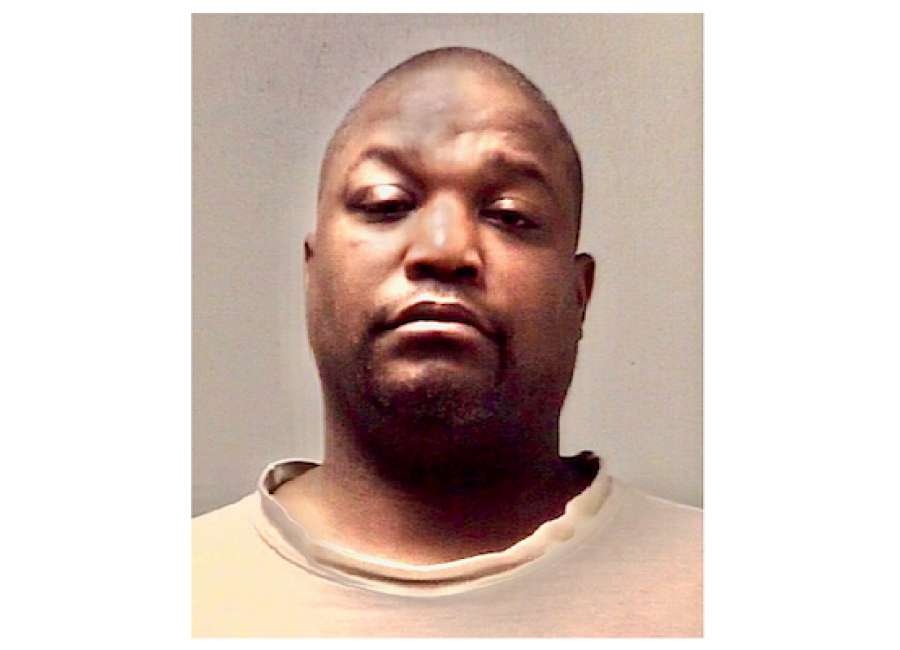 A Newnan man found guilty of kidnapping and domestic violence has been sentenced to 35 years in prison – the maximum sentence allowed by law.

Additionally, Renargo Deshon Hutcherson will not be eligible for parole for the first 20 years of his sentence under Georgia's kidnapping law, according to Coweta District Attorney John Herbert Cranford.
Coweta Superior Court Judge Emory Palmer handed down the sentence last week after a jury convicted Hutcherson of kidnapping, aggravated stalking, felony battery (Family Violence Act) and third-degree cruelty to children.
Cranford said Hutcherson's "multiple prior convictions for other acts of family violence committed against multiple victims" was presented at his sentencing hearing for crimes against his wife – whom he had dated for a decade before the couple married in 2016 – and young children.
"Their relationship was defined by abuse that was physical, emotional and mental," Cranford said. "Hutcherson dominated and micromanaged nearly every aspect of the victim's life through isolation, intimidation, manipulation violence and tightly enforced rules and regulations on her behavior."
Hutcherson's "possessive, controlling and violent behavior" escalated in frequency and intensity through the course of the relationship, Cranford said.
During his trial, jurors heard about numerous incidents of abuse, including one on Sept. 18, 2018, when Hutcherson came home from work in "an irate state" and attacked his nine-months-pregnant wife, who was asleep in bed with the couple's 2-year-old son.
Sporting visible injuries, the victim waited until Hutcherson fell asleep and called 911, resulting in his arrest and a no-contact order for the duration of the pending case. But the couple resumed living together, in violation of the protective order, after the birth of their second child, Cranford said.
After a mid-2019 assault that left bruises on her arms and legs, the victim revealed the abuse to family members, who helped her pack her belongings and flee the residence with her children on Aug. 19, 2019.
In the days following her departure, Hutcherson called the victim more than 100 times and repeatedly showed up at her workplace. His actions further violated the court order issued after his September 2018 arrest and constituted the crime of aggravated stalking, Cranford said.
The victim managed to avoid Hutcherson's efforts to contact her until Aug. 23, 2019, when his behavior escalated to kidnapping. At the end of her work day, the victim discovered Hutcherson had blocked her vehicle with his own to prevent her from leaving.
"He convinced her to get into his vehicle under the pretense that he would move his vehicle so another vehicle could get out of the parking lot," Cranford said.
Instead, Hutcherson drove the victim against her will to South Carolina, more than 200 miles away. Alarmed family members contacted law enforcement after not hearing from the victim for several hours. Authorities located the couple in a South Carolina hotel, returned the victim to her family and took Hutcherson into custody.
The victim's testimony helped secure Hutcherson's conviction, Cranford said.
"I would like to commend the courage and strength of this survivor for enduring Hutcherson's years of abuse and for having the courage to seek help and testify against him," he said. "As a result, Hutcherson will no longer be able to hurt her, their children or any other woman."
Cranford also credited Newnan Police Department's investigators, along with ADAs Jillian Brasfield and Jared Parrish, who prosecuted the case.
"This case demonstrates the commitment of the district attorney's office to help victims of domestic violence become survivors by breaking the cycle of violence, and to remove violent domestic abusers from our community with substantial prison sentences," Cranford said.