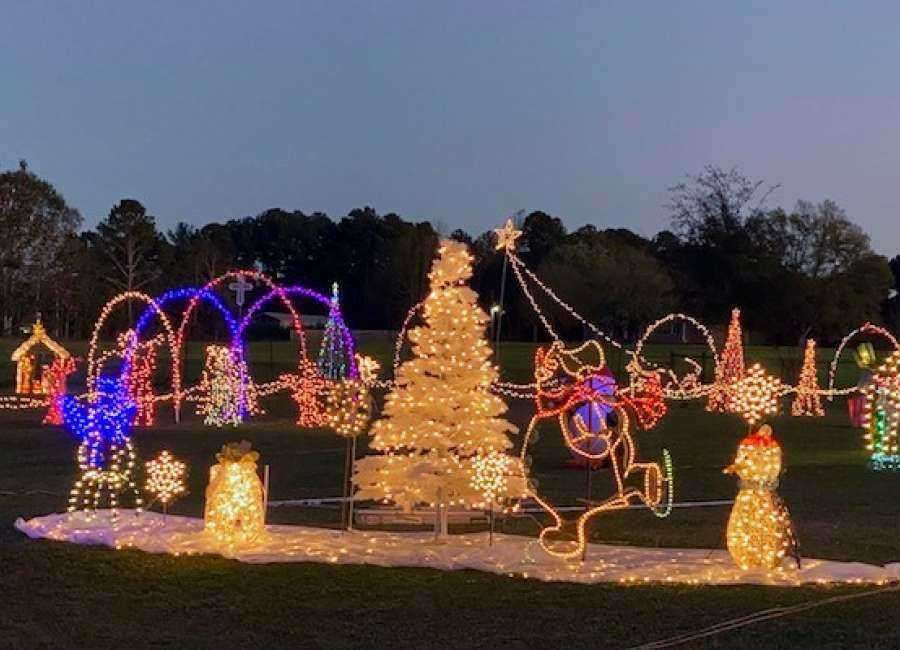 For more than 30 years, Patty Benton and her family have lit up their house for Christmas. On the Saturday after Thanksgiving, their house will glow again with Christmas cheer.

The house, located at 155 Hannah Road in Newnan, will light up on the evening of Nov. 26 and will stay on through New Year's Day.
"Everything this year is bigger and better," Benton said. "My son's been working on them, and he's the one that really does it. We've been doing it since he was 2, and he's 31 now."
This year, Benton said there will be better parking compared to previous years. The family bull, which they have had for 18 years, died this past year. With the bull's death, a pasture will be open for parking.
Benton also said that the choir from Westside Baptist Church, her local church, will be on hand to sing.
Benton said that on top of the Christmas lights, food will be offered, including barbecue, stew, slaw and chicken legs.
There will also be an area where children can get a bag of candy off a Christmas tree.
The event is free, but donations are welcome. The donations, Benton said, usually cover the cost of food.
Last year, Benton said there were between 200,000 and 300,000 lights with the display, but she said at the time that it didn't impact their electric bill that much.