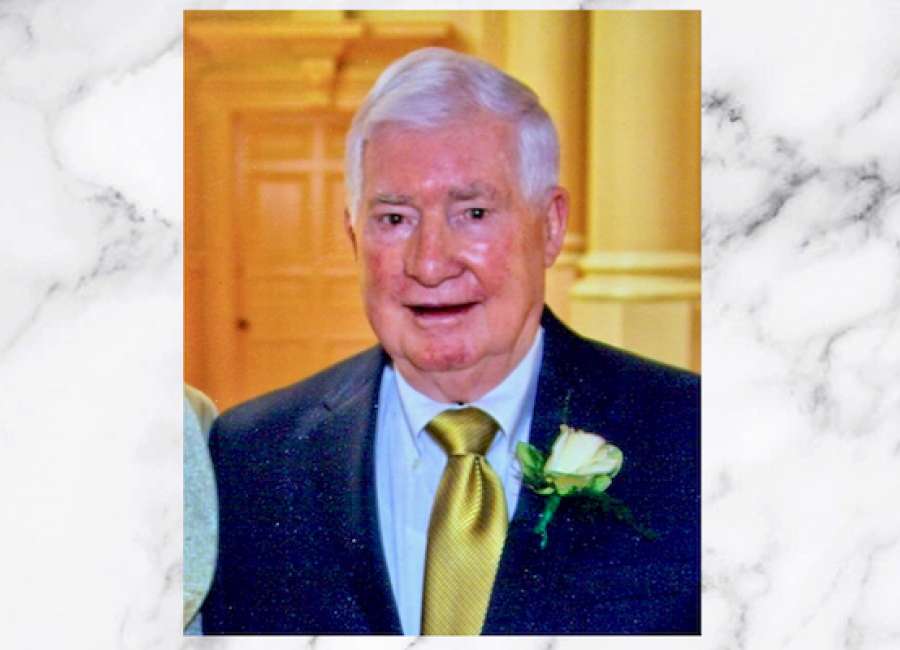 Charles Grady Gordon passed away peacefully Thursday, Nov. 17, 2022.
Charles was born in Carrollton, Georgia, Dec. 29, 1933, to the late Henry Grady Gordon and Lucille Holloway Gordon. In addition to his parents, he was preceded in death by his wife, Elizabeth Burks Gordon; infant son, Gregory Charles Gordon; sister, Mary Bradley Caswell; as well as son-in-law Bob Sandlin.
Charles graduated from Newnan High School in 1952 where he was a member of the 1951 State Championship Baseball team as well as the team that played for the 1951 Football Championship but came up short. Charles was a long-time active member of First Baptist Church in Newnan.
Charles had an unyielding faith, cherished his family, and made many friends over the years. His service at First Baptist included serving as a deacon for many years — now a deacon emeritus. His true joy came from working with the 2-year-old preschool class for 29 years.
Two generations were comforted by Mr. Charlie on Sunday mornings when dropped off by their parents. Charles and Elizabeth also hosted many youth fellowships in their home as well as numerous Sunday School parties.
His wife, Elizabeth was his high school sweetheart, and they had three children. As his children married, his family grew to include two sons-in-law and a daughter-in-law, as well as eight grandchildren and nine great-grandchildren — with two more on the way.
He is survived by his children, grandchildren, great-grandchildren, one brother-in-law and two sisters-in- law.
His children are Pam Gordon Sandlin, Susan Gordon Minesinger (John), Chip Gordon (Jo Ellen). His grandchildren are Mary Elizabeth Sandlin Crews (Justin), Conner Minesinger (Haley), Laura Sandlin Horton (Burt), Carolyn Minesinger Stepp (Owen), Charles Minesinger (Kimberly), Katie Gordon Warden (Hunter), Abbie Gordon Montgomery (Andrew), and Walker Sandlin. Great-Grandchildren are Anna Kate Stepp, Charlie Stepp, Russell Crews, Sarah Stepp, Bentley Minesinger, Tripp Horton, Ellie Minesinger, Hannah Warden and Oliver Montgomery. His brother-in-law is Bobby Rooks, and sisters-in-law are Nancy Burks and Betty Burks. Also surviving are many nieces and nephews.
The family is so very thankful for the incredible care our dad received from the wonderful Katherine Kimbrough as well as the staff of Westhill Senior Living in Newnan.
In lieu of flowers, contributions can be made in memory of Charles to Coweta Samaritan Clinic, 137 Jackson Street, Newnan, GA 30263 or to the NHS Letterman's Club P.O. Box 2426, Newnan, GA 30264.
Funeral arrangements are by McKoon Funeral Home, 38 Jackson St. in Newnan where the family will receive friends Monday, Nov. 21, 2022, from 9:30-10:45 a.m.
A celebration of Charles' life will be immediately following visitation at 11 a.m. in the chapel of McKoon Funeral Home led by the Rev. Owen Stepp, the Rev. L.C. Lane and the Rev. Chip Gordon. Interment will be at Forest Lawn Memorial Park in Newnan.
Online condolences may be expressed at www.mckoon.com.
McKoon Funeral Home & Crematory | 770-253-4580