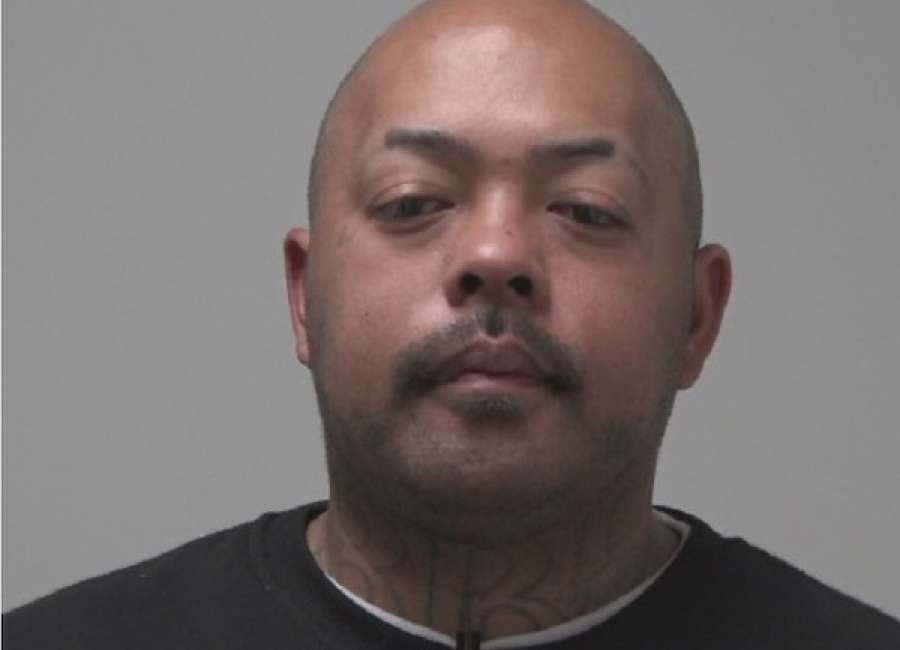 The Coweta County Sheriff's Office got a number of drugs off the street with the Saturday arrest of a Douglasville man.
Sheriff's deputies arrested Joshua Nestor Deleon, 38, of Douglasville, on charges of felony methamphetamine trafficking, five counts of possession of a firearm by a convicted felon, felony possession of narcotics with intent to sell and possession of heroin and fentanyl.
According to the incident report from the CCSO, deputies seized 7.1 ounces of suspected crystal meth; 1.5 ounces of suspected MDMA in 15 bags of "individually packaged colored rock-like candy"; four circular blue pills suspected to be fentanyl; eight grams of suspected heroin; and five firearms.
The incident report stated that deputies were searching in the Jefferson Street and Clark Street area for a vehicle suspected by the Douglas County Sheriff's Office for the driver being involved in an armed home invasion the night before.
While stopped, a deputy noticed a Dodge truck matching the description provided by the Douglas County Sheriff's Office, and saw the tag matching information that had been provided to deputies. When other deputies joined, a traffic stop was initiated and the truck pulled into the United Bank on Bullsboro Drive.
The deputy reported that the driver of the truck threw a silver and black firearm out of the window.
The driver, Deleon, was removed from the vehicle, placed in handcuffs and moved to the deputy's vehicle while an investigation occurred. Deleon was found to have warrants out of Douglas County and was arrested for those warrants.
The deputy also reported that a black backpack was located in the truck, as well as "a variety of ammunition," belonging to the five firearms also found in the vehicle. A green bag was at the bottom of the bag, which contained a small grey bag, filled with small blue jewelry bags which, according to the deputy, "is used for the packaging and sale of illicit narcotics," and a clear jewelry bag containing a "brown rock-like substance" was also found, a substance believed to be heroin.
Inside that green bag was a black-and-clear bag and a multi-colored bag, each containing two small, round, blue pills labeled with "M" and "30," which the deputy reported as fentanyl.
Due to his outstanding warrants from Douglas County, Deleon had a hold placed on him.