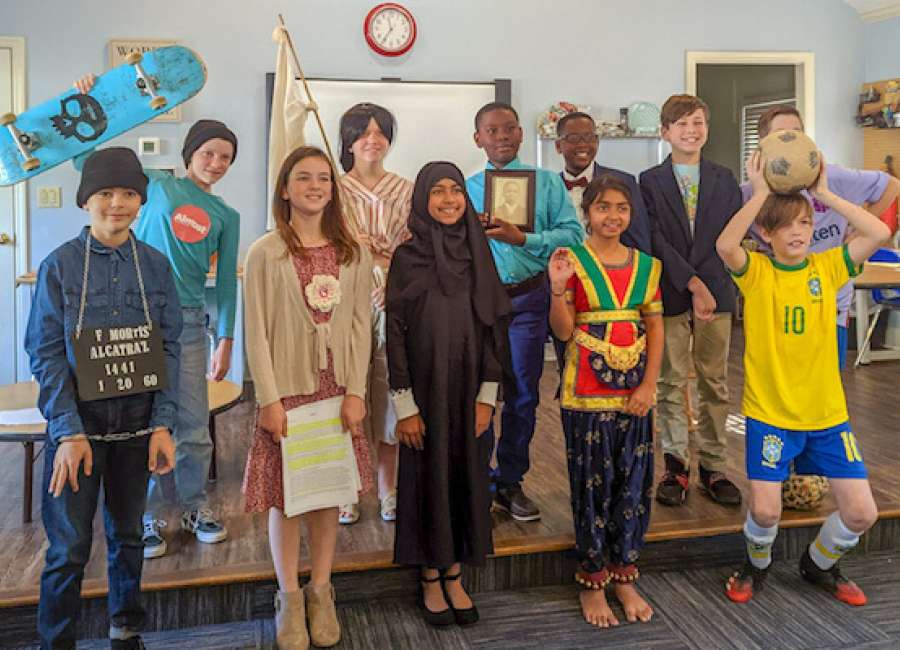 The Carolyn Barron Montessori School recently held its annual Historical Pageant featuring student presentations about historical figures.

Every October, Lower and Upper Elementary students (ages 6-12) at CBMS look forward to the pageant, a favorite CBMS tradition. Students choose a significant person from history to research and write about.
Dressed as their historical figure, they deliver their presentation to an audience of parents, grandparents and friends.
CBMS administrators and teachers say the Historical Pageant is a valuable opportunity for students to learn about a part of history, to practice public speaking and to appreciate the accomplishments and important lessons of the past.
Lower Elementary students dressed as and presented about William McKinley, Neil Armstrong, Mary Anning, Queen Elizabeth II, Muhammad Ali, Charles Henry Turner, Maria Montessori, Chang'e, Ettore Bugatti, Mia Hamm, Mignon Talbot, Ray Kroc, Blackbeard, Amin G. Aaser, Nicola Tesla, Mo Williams and Rick Astley.
Upper Elementary students chose Garrett Augustus Morgan, Sophie Scholl, Pele, Lady Zaynab bint Ali, Shigeru Miyamoto, Rodney Mullen, Frank Lee Morris, Rukmimi Devi, Xavi Hernandez, Tomiko Higa and Samuel Morris.