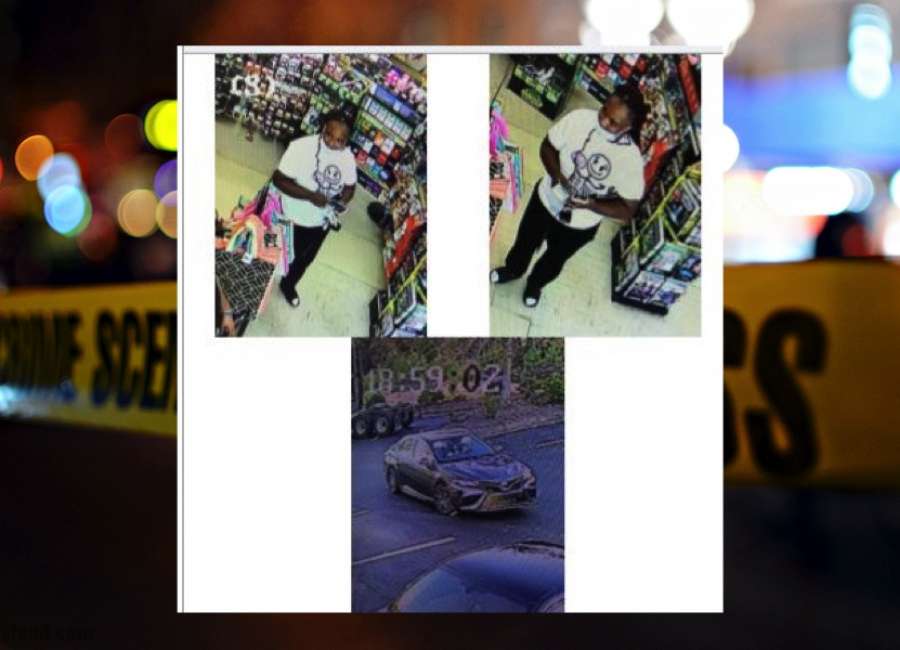 Law enforcement is seeking the help of the public in identifying a woman who allegedly stole more than $1,000 from a Dollar General store in Newnan on Friday, Sept. 23.
Coweta County deputies say that an unidentified Black woman presented a Green Dot card from the store for purchase to a cashier at a Dollar General store at 575 Pine Road in Newnan at about 7 p.m. According to a written statement from the Coweta County Sheriff's Office, she asked the cashier to fund the card, but the debit/credit card she presented was declined.
The woman then allegedly asked the cashier to press a series of buttons. After the cashier pushed the buttons, the transaction was voided but the card was funded, the statement said. The store lost $1,037 in the incident, according to the statement.
The woman was wearing a white T-shirt with a stick figure printed on it, black pants and black sandals with white socks. She was wearing a medical mask. She was seen getting into a 2019 to 2022 Toyota Camry, law enforcement wrote.
Anyone with information about this woman or this incident should contact Investigator C. Spinks at cspinks@coweta.ga.us or 678-423-6698.