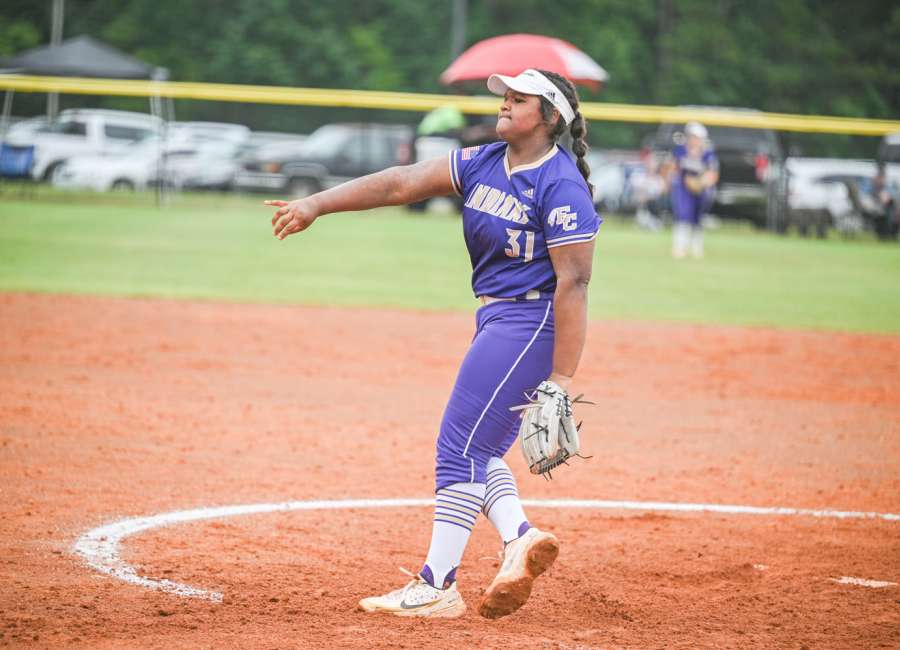 The more things change, the more they remain the same. The East Coweta Indians defeated the Alexander Lady Cougars 6-0 on Monday night to improve their record to 20-5 on the season.

The Lady Indians have produced pitching talent that has moved on to college programs across the country. On Monday, freshman Jada Savage showed that she is comfortable carrying the pitching torch for the next three years.
Savage only needed 83 pitches to complete the two-hitter that included 14 strikeouts. Of the 23 batters she faced, she started 18 of them with a first-pitch strike. With the shutout, she has not allowed an earned run in 27 innings, which goes back to the Carrollton game on Sept. 13.
Mallory Lumpkins led the East Coweta offense with three hits in three at-bats and scored two runs. Kip Heggood also had three RBIs.
Head Coach Franklin DeLoach and the Lady Indians continue to prepare for the postseason since the completion of their region schedule. On Friday, they traveled to Gwinnett County to play a doubleheader against Duluth and Parkview.
Against Duluth (12-10), the Lady Indians won 8-2 behind another masterful performance by Savage in the circle and Lumpkins at the plate. Heggood had two hits, and Emma Elrod drove in two runs.
In the nightcap, East Coweta lost to Parkview (16-9) 5-2. The Lady Indians offense tied the game in the top of the first and pulled within one in the third but could not completely catch up.
On Wednesday at 5:30 p.m., East Coweta will travel to Newnan to make up their rained-out game from September. The Lady Indians will then travel to Columbus on Friday to face the Northside Lady Patriots, who gave East Coweta one of their five losses earlier in the year.
With the regular season over, the region tournament will begin next week with East Coweta as the host.