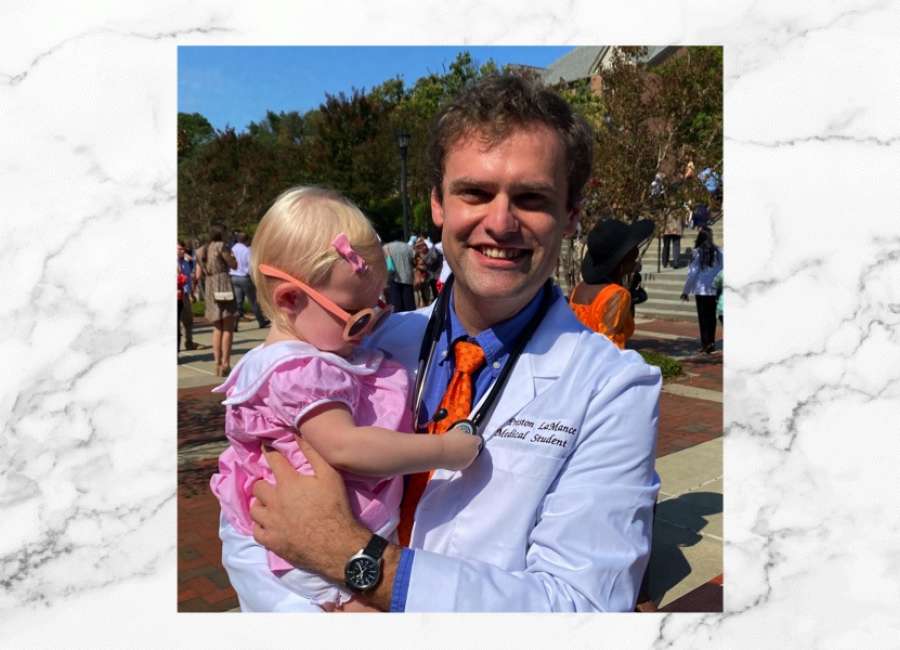 United States Air Force Second Lieutenant, Preston LaMance, 32, died on September 25, 2022, as a result of a traumatic brain injury sustained in a car crash on September 23, 2022.
Preston was in his second year of medical school at Mercer University's School of Medicine, and he was thriving. Preston was perhaps unusual in that he thoroughly enjoyed learning and studying, and he had found his calling in the medical field.
At the time of the accident, Preston was traveling to San Antonio, Texas, to participate in a Combat Medic Field Simulation course at Camp Bullis. Preston was on Interstate 10 just outside of San Antonio and traffic was stopped on the interstate. He was stopped behind a flatbed truck, and a Honda Ridgeline came barreling towards him and slammed into the back of Preston's vehicle. Preston sustained a traumatic brain injury and was declared brain dead on September 25th at 7:44 p.m.
Preston is survived by his parents, Chris LaMance and Sarah LaMance, his big brother, Chris LaMance, his big sister, Elizabeth LaMance Bakker, and his fiancé, Angelina Lee.
Preston's interests were as numerous as they were diverse. He hiked the Pacific Coast Trail as well as the entire Appalachian Trail. He was a vegan who enjoyed learning about the interplay between medicine and whole foods. He loved the outdoors and physical challenges. He completed an Ironman Triathlon. Prior to medical school, he earned his Master of Science in Preclinical Sciences from Mercer, and he also completed training as an Emergency Medical Technician.
Preston was eager to help others, and he completed two medical mission trips to Haiti following the devastating earthquake a few years ago. The medical training he had already completed positioned him to be of great help in the aftermath.
Preston wished to be an organ donor, and his family has honored his wishes by following through with that process. His body was in perfect condition at the time of the accident, so Preston was able to give the gift of life to many through organ donation.
Preston's family will host a celebration of his life on Saturday, October 8th, at Mercer University's Newton Chapel at 2 p.m. In lieu of flowers, please consider a donation to the Texas Organ Sharing Alliance.