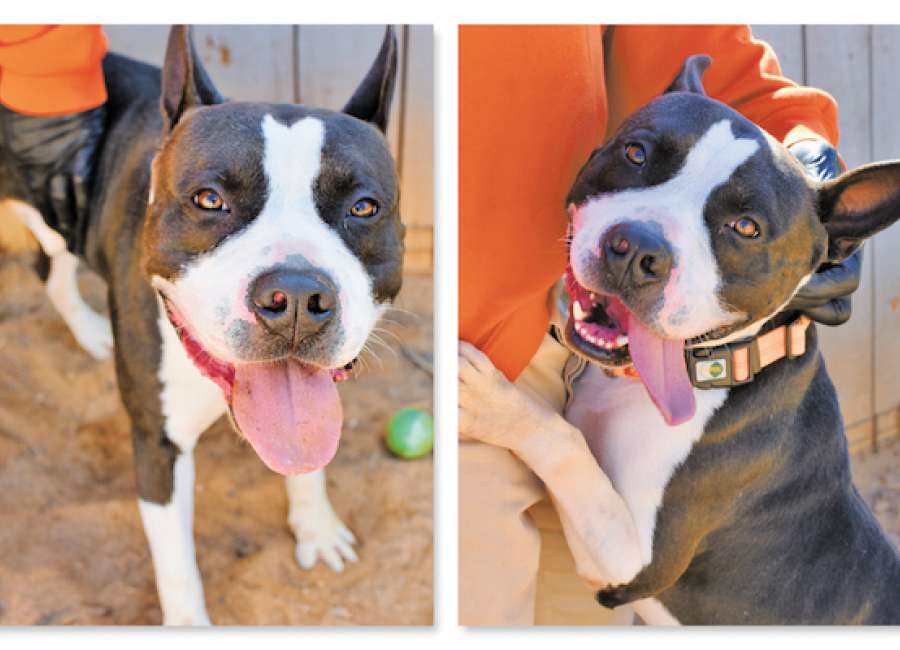 Hi! My name is Kuma!
Kuma is a gorgeous, healthy black and white Staffordshire bull terrier mix. He is listed as approximately 3 years old and weighs about 47 pounds.
Kuma is very friendly with both people and other dogs, and he will play fetch for as long as someone is willing to throw his ball for him. He is joyful and sweet-natured, and loves treats and pets.
Kuma's ears and tail are intact, he is heartworm negative, and he will need to be neutered. He has been at the Coweta County Animal Services Shelter since January, when he was picked up as a stray from Watson Drive.
You can ask to meet Kuma, A044102 in Kennel A-6, at Coweta Animal Services.
All adoptions are $25
The Coweta County Animal Services Shelter is full of dogs and cats who need loving homes. All adoptions are a flat rate of $25. That fee includes spay or neuter surgery, an implanted microchip that helps the pet be identified if it should ever be lost, and the first round of vaccines.
Adoptions are free for those 65 and older, county employees and military veterans and for heartworm positive dogs. Potential adopters who are renters must bring a letter from their landlord verifying that they can keep a pet at their home.
Adopters who already have dogs can bring their dogs to the shelter to meet with potential new family members, but must bring proof of rabies vaccination.