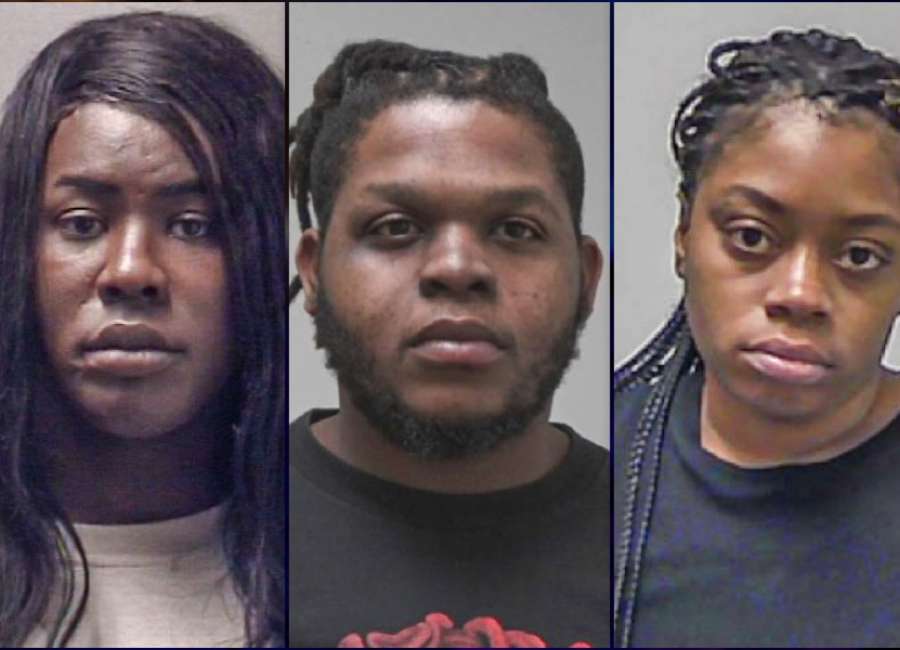 Investigators have made another arrest stemming from a series of prostitution stings over the last several months.

Orlando Tyree McAllister, 31, arrested Tuesday, is charged with pimping after his arrest.
McAllister was reportedly tied to a sting in August 2022 that resulted in the arrest of Shunterika Hackett, one of seven individuals suspected of prostitution.
Inv. Leslie Cash with the CCSO Human Trafficking Unit said both McAllister and Hackett were working together as part of an ongoing prostitution team.
During the sting in August, McAllister was communicating with Hackett via text messaging regarding the police presence at the hotel and advised her to not open the door for anyone believed to be police, Cash said.
A search warrant was obtained for Hackett's phone which confirmed the texts warning about police, but also revealed his relationship as a pimp, Cash said.
"The two of them split the profits made from her (Hackett's) ongoing prostitution activities, but he also communicated with her about ensuring her safety and when it was safe to come back into the room after she concluded her business with clients," Cash said.
Based on the information found in the texts, warrants were taken out for McAllister's arrest.
The CCSO Human Trafficking Unit has also made several other arrests over the last several weeks.
On Sept. 27, authorities searched several websites featuring local advertisements for prostitution. After exchanging messages that agreed to partake in sex in exchange for cash, warrants were taken out on Jasmine Franklin and Martez Hayes, who were both arrested on Oct. 11.
Franklin was charged with pimping after authorities connected him to Hackett through his being paid to post and maintain her advertisements online for prostitution, Cash said.
Hayes was charged with prostitution after responding to an offer to exchange sex for money, Cash said. During the initial attempt to arrest Hayes, Cash said he fought officers by kicking and headbutting them before demanding to be taken to the hospital to be treated for chest pains.
After leaving the hospital, Hayes returned to the hotel, where police were waiting. He was arrested for obstruction of officers and obstructing emergency medical technicians, in addition to his original prostitution charge.