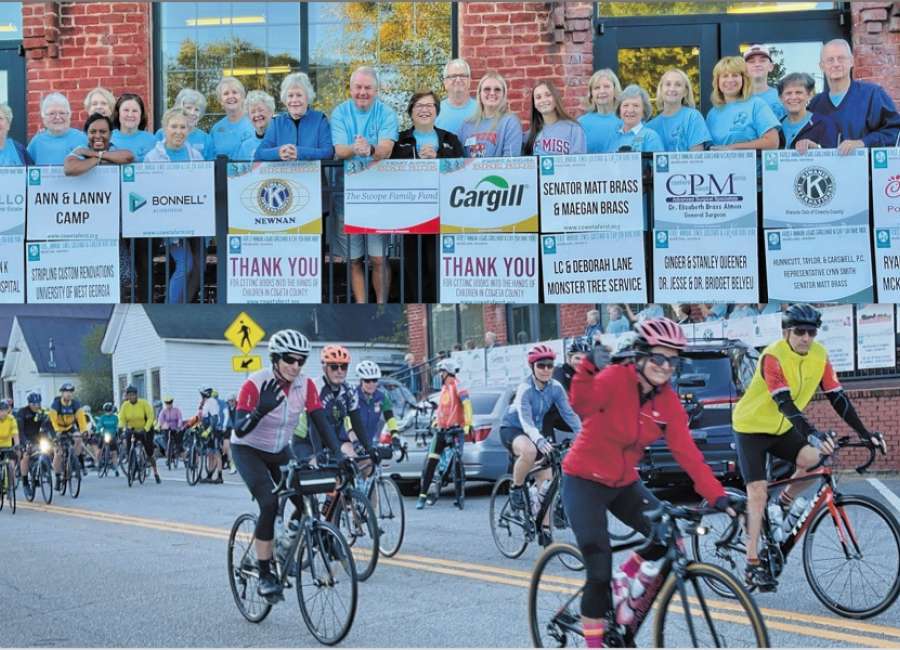 Sunday afternoon provided ideal fall weather for riding in the 15th Annual Lewis Grizzard and Catfish Memorial Bike Ride event in Moreland.
The local Ferst group held the 2022 edition of its fundraising bicycle ride in Moreland on Oct. 2.
It began at the historic Moreland Mill and continued through the rural scenery of Coweta County.
Approximately 110 riders registered for the annual event that raises funds for early childhood literacy efforts.
"It was a perfect day for riding," said representative for the foundation Janie Lore. "Next year's event will be October 1, 2023, so get it on the calendar."
The bike ride is named for the late newspaper columnist and author Lewis Grizzard and Catfish, his beloved dog.
It "is a great way to showcase our beautiful county — especially the rural areas — and it helps promote a healthy lifestyle, family time, exercise and learning," said Lore.
The mission of the Ferst Foundation for Childhood Literacy is to provide age-appropriate books to children from birth to 5 years old. The foundation reaches out to low-income families, making books available to them as well as guides to give children the maximum amount of learning from each book.
"Our goal is to have each child come to kindergarten ready to learn," Lore said. "It is workforce development in its simplest form."
For more information about the group and how to help, visit cowetaferst.org or contact Linda Brass at lbrass@wspackaging.com.