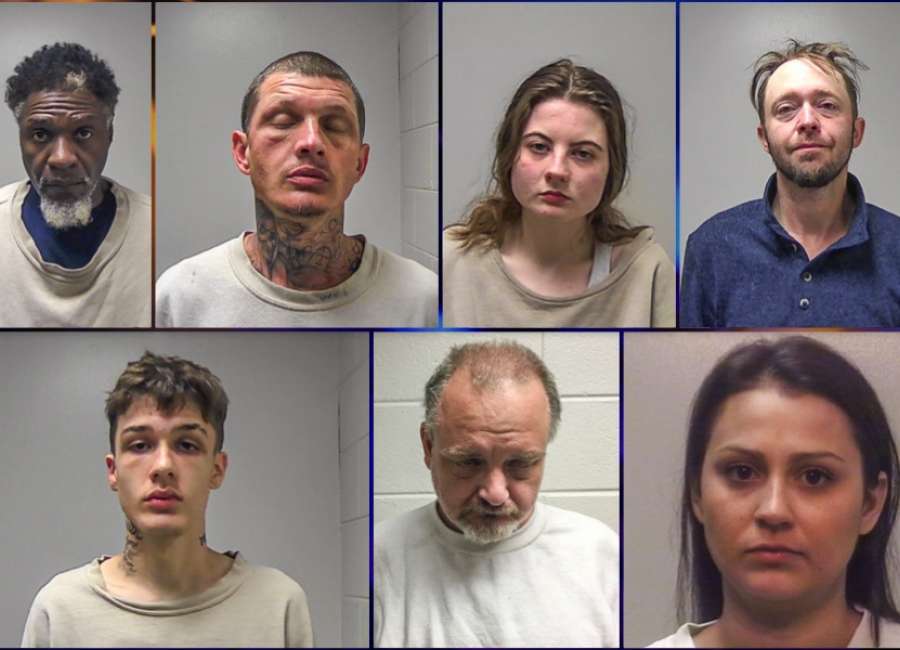 A trail of discarded candy wrappers led to the capture of seven people suspected of burglarizing homes and cars in the Welcome Road area between Oct. 4-7.

"The offenders were burglarizing homes and entering autos in an area close by to where they lived," said Sgt. Toby Nix, public information officer for the Coweta County Sheriff's Office.
The suspects reportedly used the woods as a shortcut between the areas they targeted for multiple burglaries. They would return to the woods to stash the stolen items, covering them with leaves, Nix said.
The offenders also stole weapons, tools, cash, and food from multiple victims.
Among the stolen loot was a bag of miniature Milky Ways, which led to their arrests when investigators followed a trail of discarded wrappers through the woods and right up to the residence of one of the offenders.
Investigators from the Heard County Sheriff's Office recovered a firearm that was stolen in one of the burglaries and contacted CCSO investigators, who were able to connect the suspect in that theft to the Coweta crime ring.
The suspects were responsible for burgling at least two houses and breaking into at least five vehicles, Nix said, and the investigation is ongoing with more crimes and arrests possible.
Arrested were Gerald Bennett, Ryan Murrow, Amber Brooks, Kevin Atkins, Alan Caswell, Brooke Fields, Tracy Hendrix and one juvenile. Marvin Rachalla was arrested by Heard County authorities.
Bennett was charged with burglary and three counts of theft by taking. Caswell was charged with burglary, marijuana possession, and two counts of theft by taking. Murrow was charged with marijuana possession, possession of drug-related objects, and theft by receiving stolen property. Fields was charged with methamphetamine possession and possession of drug-related objects.
Brooks was charged with obstruction of officers, and Atkins was charged with methamphetamine possession. Hendrix was charged with possession of methamphetamine, possession of drug-related objects, possession of a firearm during the commission of a crime and possession of a firearm by a convicted felon.
Rachella was charged in Heard County with theft by receiving stolen property.