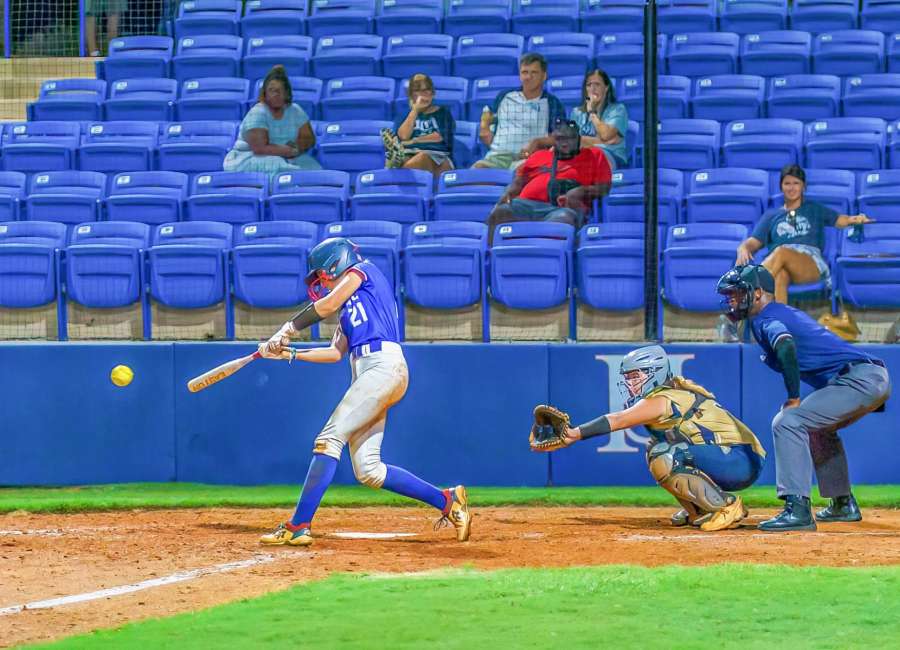 By Laci Johnson / sports@newnan.com
The Heritage Lady Hawks softball team hosted Loganville Christian Academy on Wednesday afternoon. Unfortunately, the Lady Hawks did not emerge victorious, falling 4-2.
Even though they lost, the Lady Hawks battled relentlessly with great sportsmanship.
Head Softball Coach Kerry Holcombe values good character from everyone. Coach Holcombe quickly praises and encourages the Lady Hawks to encourage their teammates.
After the game, Coach Holcombe said, "We may not have come out on top, but at the end of the day, we brag on the team." Coach Holcombe has a genuine love for the student-athletes on his team.
The Lady Hawks are ranked third in Georgia Independent Athletic Association region 5-AAA.
The team is talented and has a strong roster. Sophomore pitcher Amelia Thornton shines. Thornton pitched a complete game with minimal mistakes. Her age makes her likely to progress in her talent. She struck out nine hitters during the game.
Junior Kelsi Brown is also a leading light on the team. Brown is a formidable athlete and a team player that always has her team's best interest in mind. Brown builds the team's camaraderie and skill level exponentially.
In the loss to Loganville Christian, Paige Holcombe and Thornton drove in the two Lady Hawks runs.
On Thursday, the Lady Hawks fell to Stratford Academy 7-5. Brown pitched five innings, struck out five, and went 2-for-4 at the plate.
The Hawks softball season continues with a rivalry game on Monday, Sept. 12. The Lady Hawks will go head-to-head with an away game against Trinity Christian School at 6 p.m.