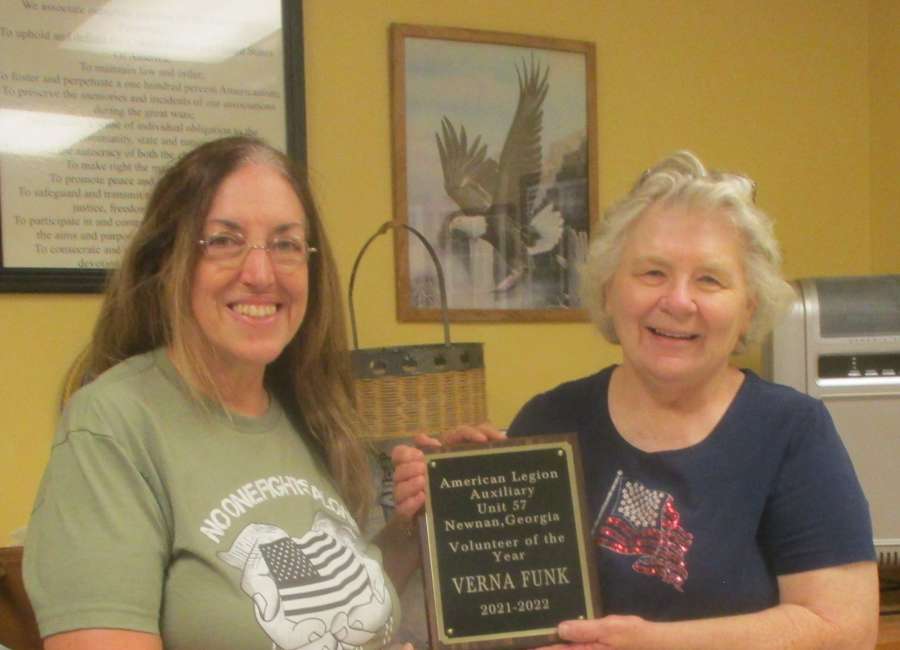 Verna Funk was recognized as the American Legion Auxiliary Volunteer of the Year.
Funk was presented with the award during the American Legion Auxiliary Unit 57's meeting in September.
According to Jackie Angel with the American Legion Post, Funk was recognized for her continued dedication and support for the veterans of Coweta County, and has held the titles of First Vice President and Chaplain of the Auxiliary.
Funk also organizes the yearly 9/11 Memorial Ceremony at Veterans Memorial Park, as well as the annual Gold Star Mothers Day event. According to Angel, she has also spearheaded a cookie collection and distribution to Coweta County first responders.
Funk's work also takes her to different schools, where, as "Aunt Samantha," she teaches students about the importance of this country and the veterans that fought for it.
Funk, who is also the patriotic instructor for the VFW Post 2667, photographs and documents meetings and events for both the American Legion and the American Legion Auxiliary.