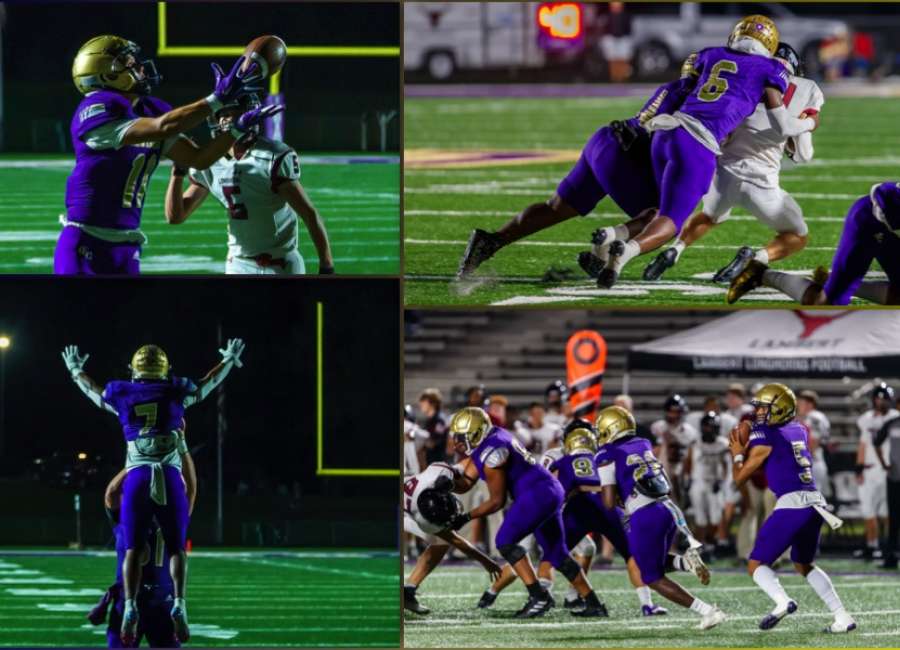 A week after pummeling the Lowndes County Vikings, the East Coweta Indians' offense was back for more action.

They lit up the stat sheet again with 450 yards of total offense, but turnovers came at inopportune times, and the Indians fell 31-24 to the undefeated Lambert Longhorns.
While Christian Langford and the Indians offense were moving the ball effectively in the first half, they could not find the end zone and went into the break down 10-0. It could have been worse, but senior linebacker Michael Burse had an interception in the end zone to prevent another Lambert score.
After the East Coweta homecoming halftime, the offense returned with more purpose in the red zone.
Their defense stopped Lambert on their opening drive, and the offense found the scoreboard with a 25-yard pass from Langford to Jayshon Stegall. On the play, the Lambert defense appeared to have Stegall down inside the five, but he kept his legs churning for the score.
East Coweta tied the game at the beginning of the fourth on a 25-yard field goal from Brock Beldon. After another Indians defensive stop, the Indians seemed poised to take the lead, but a Lambert pick-six turned the momentum and the scoreboard back to Lamber at 17-10.
Indians Head Coach John Small often speaks about how nothing fazes his team, and they gave a perfect example. On their next possession, Langford found Tillman for a 62-yard touchdown to tie the game again.
Even after the Longhorns scored two more quick touchdowns for a 31-17 lead, the Indians were not out of the game.
Langford threw his third touchdown pass of the game and 18th for the season to receiver Colt Cortez to make it a seven-point game late. Unfortunately, the Indians could not recover the onside kick needed for one more possession, and Lambert ran out the clock for the 31-24 win.
Langford finished with 368 yards passing. Tillman had 135 receiving yards on 11 catches, while Cortez added 121.
Keelan Kornegay led the East Coweta defense with 13 total tackles, three of which were for losses.
The game concluded the Indians' non-region portion of their schedule. After resting on their off week, they will return to action next Friday against the undefeated Carrollton Trojans. The game will be played at Carrollton's Grisham Stadium on Oct. 7 at 7:30 p.m.