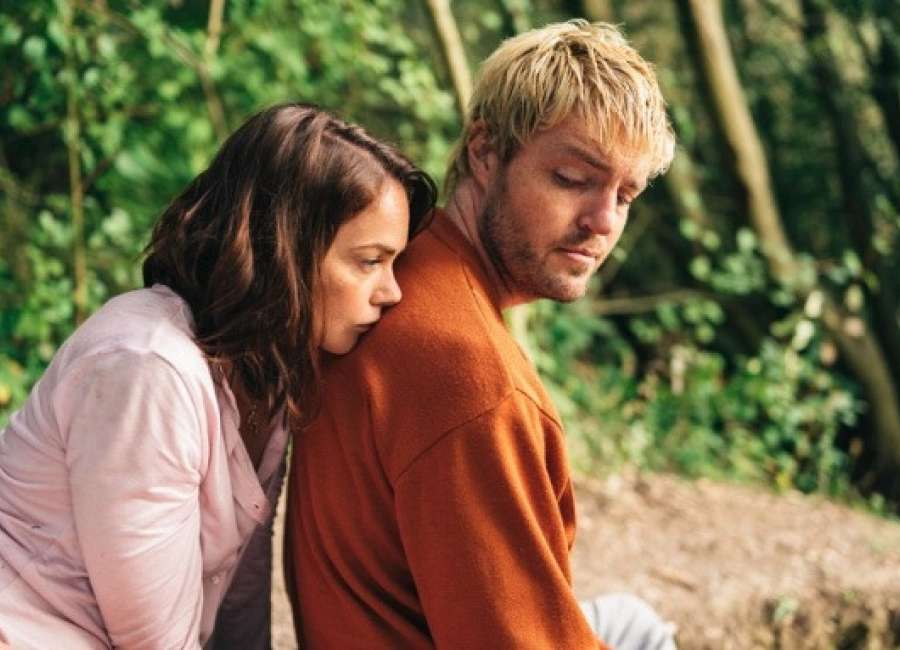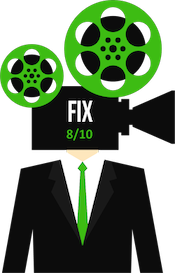 Review by Jonathan W. Hickman
Film Details:
Director: Harry Wootliff
Cast: Ruth Wilson, Tom Burke, Hayley Squires
MPAA Rating: R
Running Time: 1 hour 42 minutes
In limited theatrical release and VOD
"And though we choose between reality and madness, it's either sadness or euphoria." This lyric from Billy Joel's 1976 song "Summer, Highland Falls" came to mind following a screening of director Harry Wootliff's film "True Things."
I must have been around 14 years old when I heard the song, probably played by a friend who picked me up for an extracurricular school activity in the 1980s. I remember his Chevy Nova had an 8-track under the seat, and he had a neat collection of tapes.
Billy Joel was a favorite, and the song was one of many that accompanied our eclectic collection of misfits as we made our way to debate team practice. As we coasted down the two-lane highway toward the rural country high school, the music competed with the rushing sound of the wind whistling through the open windows. I had no idea what Billy was mournfully talking about, and maybe none of us did. But now, all these years later, I think I do.
"True Things" is a tiny drama opening in limited release and on VOD this weekend. The film is based on the novel "True Things about Me" by Deborah Kay Davies. The story follows Kate (a raw and affecting Ruth Wilson) as she engages in a reckless sexual affair with a selfish man only identified as Blond (Tom Burke).
The destructive relationship offers Kate some respite from the doldrums of her ordinary life. She works an arguably menial job as a benefits worker, where she encounters Blond. Blond is ruggedly charming under the constant glare of humming fluorescents. And when he brazenly asks her to the parking lot for a quick elicit shag, Kate's all in, even coping gracefully with the pain when he throws her violently against the concrete, nearly cracking her skull.
It would be easy to explain her impulsive behavior as a consequence of brain damage, but Kate was already suffering before the injury. In Blond, she thinks she may have found a soulmate. But as Kate becomes more irrationally dependent on this unreliable and potentially dangerous man, she begins to lose her grip on reality.
Kate's recurring sadness might be moderated by temporary euphoria, but the feelings of happiness are fleeting, and the aftermath leaves her empty.
The meandering narrative of "True Things" may not make complete sense as Kate flirts with suicide and imagines an idyllic life with Blond. We know that such thoughts are impractical, even irrational, but the script, co-written by Wootliff and playwright Molly Davies, keeps many details from the viewer. The mystery only deepened my interest in Kate's fate.
The disjointed storytelling approach that abruptly suggests a dark and deadly path for Kate follows her scattered thought processes. She's sorting it out. And if she can claw her way from the hole she keeps falling into, Kate will be all the better. Experience only matters if you live to use it.
"True Things" was shot by Ashley Connor, a skillful cinematographer responsible for lovely and motivating images from a host of interesting films, including 2018's "The Miseducation of Cameron Post." Connor captures soft pictures that switch between gritty reality and subtle dreaminess. A late shot in a car that appeared to be split by a mirror caught my attention. Connor's choices further add to the emotional complexity of the film.
Ruth Wilson and Tom Burke are excellent here. Wilson, who viewers might remember as Luther's frightening lover in the BBC "Luther" television series, inhabits Kate with a knowing sadness. And Burke, with his split lip, broken nose, and rough and ready persona, embodies the exploitative Blond like no one I could imagine. Burke's Blond is an infectious terror to Kate, who has contracted his disease. These two faces are easily relatable and impossible to ignore on screen.
One particular sequence has Kate dancing in a nightclub in Spain to PJ Harvey's despondent and harsh song "Rid of Me." For reasons I can't rightly explain, I owned the Harvey "Rid of Me" album in 1993 and, admittedly, could not appreciate the song's theme. Sure, I understood that the tune concerns a woman (or even a man for that matter) yearning for her lover's touch (and more). In seeking revenge, the woman wants the ex-lover to feel as bad about the end of the relationship as she does.
Harvey's refrain in "Rid of Me" is, "Don't you, don't you wish you never never met her?" Wootliff's use of the song is perfect, visually demonstrating the guttural theme of Harvey's lyrics. Kate is on fire in that scene, vigorously dancing while ignoring anyone and anything around her. Flailing about to Harvey's razor-edge vocals and cutting sawing melody, Kate is releasing so much, but Wootliff's uneven posturing to that point leaves us still uncertain.
The nervous energy of this moment offers us some hope in a movie about a person dealing with an ugly bout with depression. Feelings and emotions can only be understood if you've experienced them. For the rest of us, we're lucky to see the effects through the camera's lens through the eyes of a sympathetic protagonist.
Wootliff's "True Things" is a meditation on that time between sadness and euphoria. It's a movie that helps us understand what we may not have experienced.