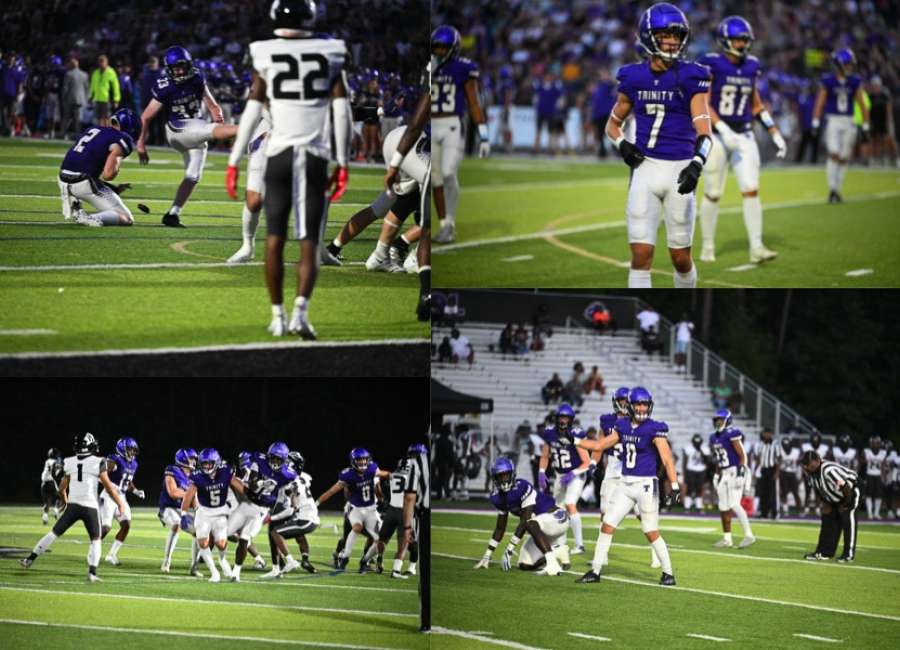 The Trinity Christian Lions dipped their toes in the region 2-4A region Friday night and came away with a 20-15 victory over the Riverdale Raiders.

It was their first of seven consecutive region games to determine if the 2021 Class A Private state champions will be in the Class 4A playoffs this year.
The Lions overcame a turnover-filled first half to score two touchdowns and held on for a late Raider rally for the 20-15 victory.
Trinity Christian was their own worst enemy. They turned the ball over six times which directly led to Riverdale's nine first-half points and a 9-7 lead over the Lions.
Jamarion Harris scored the lone Lion touchdown in a first-quarter 3-yard run.
In the second half, the Lions got a jolt of energy from running back Shawn Braxton's dedicated and determined 29-yard touchdown run in which he dragged Riverdale into the end zone with him.
With the Lions up 14-9, they added seven more points on an 11-yard touchdown pass from Henry Brodnax to Cam Roach for a 20-9 lead. The Raiders added a late touchdown when Raiders quarterback Chandler Fuller but could get no closer.
In the winning effort, Brodnax completed 11-of-18 passes for 136 yards. Austin Morrow was his favorite receiver, with three catches for 53 yards.
Braxton led the Lions ground game with 95 yards on 16 carries and the touchdown, while Jamarion Harris grounded out 56 yards on 21 carries. Overall, the Lions had 188 rushing yards.
Cam Matthews had two sacks on defense, and Ethan McDowell and Ryan Earl each had one.
The game was also the Lions' homecoming game. Senior defensive lineman McDowell was crowned homecoming king at halftime, while Grace Mudge was named the homecoming queen.
Next week, the Lions go on the road to face the North Clayton Eagles (1-4) in their second of seven 2022 region contests. The Eagles have been shut out in their four losses.
Newnan Times-Herald sports correspondent Derrick Teagle contributed to this story.