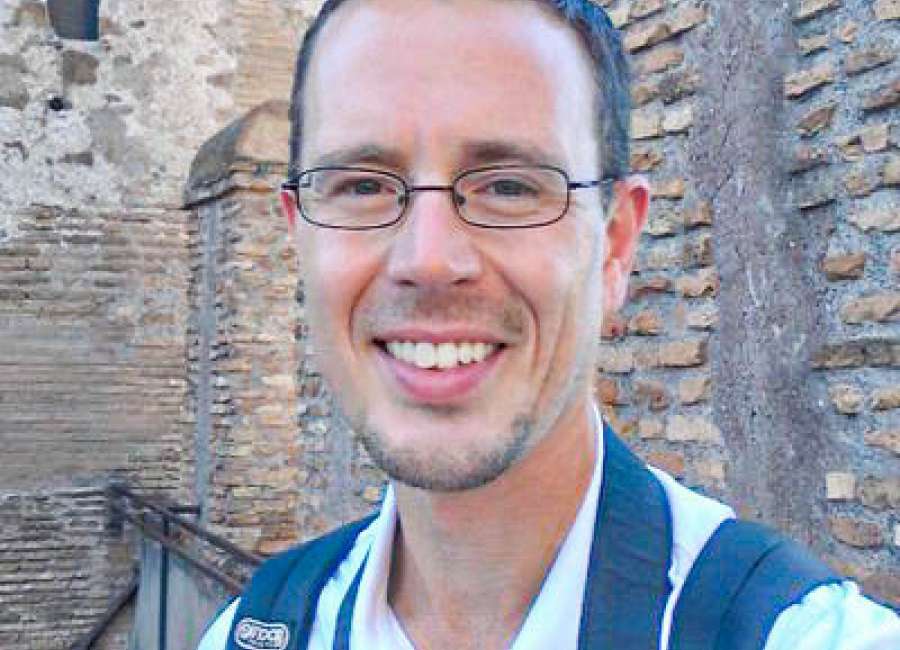 Like most people, I've watched events unfolding in Ukraine with great concern.
Casualties have mounted on both the Russian and Ukrainian sides, incessant shelling has left Ukrainian cities pockmarked or worse—turned into rubble—and locals are struggling with homelessness and medical crises.
As the roughly 6-month-old war has dragged on, myriad news articles have reported at length on the many billions of dollars' worth of foreign military aid that has been funneled to Ukraine.
However, many individuals, including Georgia businessman and former state representative Emory Morsberger, were left wondering how to help those caught in the middle of Europe's largest conflict since World War II. Thanks to an international network, Morsberger and his friends found creative ways to provide the Ukrainians critical humanitarian aid in what has been termed the "Great Rotarian Relay."
"I went to Ukraine in 1998, and fell in love with the Ukrainian people and their desire to be free," Morsberger told me in a telephone interview. After Russia launched a blitzkrieg-styled invasion of Ukraine on February 24, he and many others wanted to help, which was sorely needed. Very quickly, the conflict evolved into a devastating war of attrition as tens of thousands of Russian and Ukrainian soldiers and civilians have died, and an unknown number of others have been wounded.
This spurred a network of people, including Morsberger, connected to Rotary clubs across the globe into action. Morsberger, in particular, became involved because he felt that he had an obligation to help Ukraine in its time of need.
For those who are not familiar with Rotary clubs, "Rotary is a global network of 1.4 million neighbors, friends, leaders, and problem-solvers who see a world where people unite and take action to create lasting change—across the globe, in our communities, and in ourselves," their website reads, and aiding Ukraine is fast becoming one of their top priorities.
"A group of Atlanta-area Rotarians wanted to get medical equipment to Ukrainian hospitals," Morsberger explained, and they worked alongside the Tucker, Georgia-based Friends of Disabled Adults and Children (FODAC) to do this. All told, they raised around $150,000 to provide humanitarian aid to Ukraine, and they managed to make these dollars stretch even further.
"The $150,000 ended up resulting in roughly $500,000 worth of equipment through either donations or donations of equipment," Morsberger proudly added. The supplies included Stryker surgical drills, catheters, and just about anything else that medical professionals might need to help those injured in Ukraine.
After the money had been raised and equipment collected, Morsberger was tasked with accompanying the shipment of the supplies from Georgia to Ukraine. Back in June, he hopped on a Delta flight from Atlanta to Bucharest, Romania, and then crossed over into Ukraine with the help of Eastern European rotarians. Once in Kyiv, he handed the supplies to the medical community, which will help save countless lives, and provided food to internal refugees.
Morsberger—who holds the Ukrainian people in the highest regard—said, "they were incredibly appreciative." However, it wasn't the same Ukraine that Morsberger had visited more than two decades ago. War has destroyed many towns, air raid sirens have become so frequent that they're essentially normal background noise in some locales, and the destructive conflict has upended the Ukrainian economy.
While Kyiv has been spared from much of the carnage witnessed at the various fronts and locals are striving to live their lives as normally as possible, the hospitals are filled with soldiers who have been injured in battle. Yet, with the help of Morsberger and the network of rotarians, these people now stand a better chance of receiving the medical care that they need.
The foreign military aid that the United States, United Kingdom, Germany and Poland have directed to Ukraine may have grabbed the headlines, but there's something special about the rotarian relay. It's a fledgling network that came together organically and relied on charity and volunteers to make a difference. They've accomplished that mission, and the path to helping Ukrainians went through the Peach State.
But the sad reality is that there is no end in sight for the war. "We must prepare for the fact that it could take years," said Nato's secretary general, Jens Stoltenberg. If that's the case, then Morsberger has vowed to return, continue providing critical aid and see another rotarian relay to completion.
Marc Hyden is the director of state government affairs at the R Street Institute. You can follow him on Twitter at @marc_hyden.