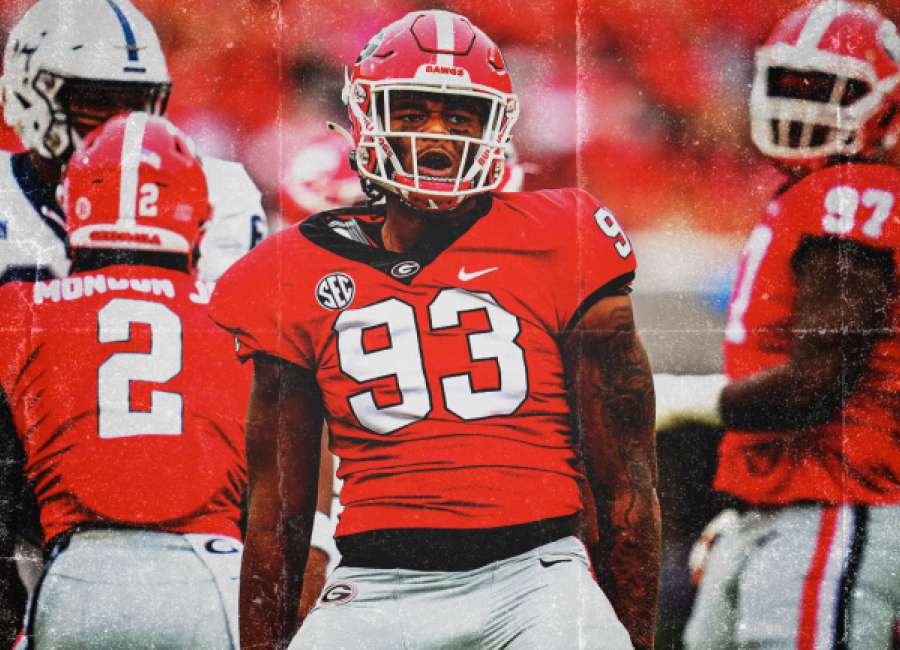 Is it just me, or did anyone else sense a little bit of 'March Madness' in the games played last Saturday?
Let's dispense with a few appetizers first before we move on to the main course. I'll start with the Big Ten:
Ohio State, Michigan, Penn State, Purdue, Minnesota, Rutgers, Michigan State, Illinois, and Maryland all won their games by a composite score of 463 to 73 (to be fair, Maryland gave up 21 of them). The average margin of victory was six touchdowns. Then again, it's worth mentioning their eight opponents weren't exactly giant-killers: Arkansas State, Hawaii, Ohio, Indiana State, Western Illinois, Wagner, Akron, Virginia, and Charlotte, respectively. Comparing it to March Madness, it was like they were games matching # 16 seeded teams against # 1 seeded teams. Anticipated blowouts, in other words.
After being knocked off their pedestals by Florida and Georgia last week, Utah and Oregon took their frustrations out on poor Southern Utah and Eastern Washington, who came out on the short end of scores of 73 – 7 and 70 – 14, respectively. Sorry, fellas; too little too late. Same to you LSU. Beating Southern 65 – 17 after that debacle against FSU probably did more for your ego than it did your status in the rankings.
Georgia Southern beat Nebraska, 45 – 42, putting another nail in Husker coach Scott Frost's coffin. Now in his fifth season, Frost's record is a dismal 16 – 31. He had a good thing going at Central Florida, and in my opinion, he never should have left. Have we not learned anything from the saga of Charlie Strong, who was on his way to becoming a legend at Louisville before giving it all away to seek fame and fortune at Texas – where he was dismissed after three seasons and a record of 16 – 21 as the Longhorn coach? Methinks Scott Frost will suffer a similar fate in Lincoln. (Update: Scott Frost was fired four hours after this column was submitted).
Texas Tech beat # 25 Houston in two overtimes. Fans stormed the field and tore down one of the goal posts. After beating the team ranked 25th in the country. Let's try that again: the twenty-fifth ranked team in the entire nation. Nope, I still don't get it.
I mentioned two weeks ago that Arkansas needed a running back like Darren McFadden. They may have found one in Raheim Sanders, who has rushed for 273 yards and two scores in the Razorbacks' first two games. Meanwhile, I also mentioned Spencer Rattler would remain the South Carolina quarterback unless he had 10 interceptions before he threw for 10 touchdowns. After two games, he has two touchdowns – and three interceptions. The clock is ticking. Arkansas – 44, South Carolina – 30.
Last week Florida beat # 7 Utah in Gainesville. This week in the Swamp, # 20 Kentucky returned the favor, beating # 12 Florida, 26 – 16. Last week I mentioned Gator quarterback Anthony Richardson's name along with the 'H' word. This week, the 'H' stands for Hyde, as in Jekyll and Hyde. Hyde was the bad one. Richardson played like Hyde, only worse.
Tennessee beat defending ACC champion Pittsburgh in their own back yard, 34 – 27, in overtime. I only mention it because there might be a Vol fan or two who would let me know about it if I didn't.
#21 BYU beat #9 Baylor, 26 – 20 in overtime. I only mention it because the Bears were one of three teams in the Top 10 to lose Saturday.
Now for the main course, featuring a couple of Cinderella stories (note the 'March Madness' reference):
Marshall University (Cinderella # 1) took on the mighty Fighting Irish in South Bend in Marcus Freeman's third game as the Notre Dame coach. Freeman did something that no first-year Irish coach in history has ever done: he lost for the third straight time. Marshall – 26, Notre Dame – 21. I can't help but think about Ty Willingham, who was fired in his third year as the coach of the Irish after posting a record of 21 – 15. At this rate, Freeman may not make it through his first.
On Friday night's game show, College Bowl, the three-student team from the University of Texas was asked to identify a car rental company with a name that makes one think of Texas although it originated in Florida. Their answer? 'Enterprise.' (Correct answer: 'Alamo.') Fortunately, the Longhorn football team fared better against # 1 Alabama at home in Austin. Although losing 20 -19, they were clearly the better team on the field. Had the Texas starting quarterback, unflappable freshmen Quinn Ewers, not suffered a game-ending injury in the first quarter, the game probably would have had a different outcome. After the Texas kicker – coincidentally, his last name is Auburn – gave the Longhorns the lead with less than 90 seconds left in the game, Heisman winner Bryce Young proved to be the difference, leading the Crimson Tide to a game-winning field goal with 10 seconds remaining. Will Anderson, Young's teammate, effectively removed himself from Heisman consideration with three offsides penalties and a personal foul for unnecessary roughness (and, to be fair, one sack). Incidentally, Alabama had 15 penalties in the game – the most in coach Nick Saban's tenure in Tuscaloosa.
Meanwhile, in another part of Texas:
Appalachian State (Cinderella # 2) traveled to College Station to take on # 6 Texas A & M at Kyle Field. The Aggies were – there's no other way to say it – overmatched and overwhelmed by the visiting Mountaineers from Boone, North Carolina. Appalachian State controlled the ball for almost 40 minutes – two-thirds of the game – and won 17 – 14. The Mountaineers also piled up more first downs (22 to 9) as well as total yardage (315 to 186). As I said, overmatched and overwhelmed. It's going to be a long season for Aggie coach Jimbo Fisher: Alabama is already salivating.
Meanwhile, eight days earlier, in yet another part of Texas:
The Uvalde High School football team played their home opener in front of a sellout crowd including former teammates from their 1972 State Championship team. They were on hand to commemorate the 50th anniversary of their undefeated season with the Coyotes.
Twenty-one seconds of silence were observed prior to the start of the game: one second for each of the victims who lost their lives in the tragic shooting at Robb Elementary School. The fans, many of them wearing 'Uvalde Strong' t-shirts, witnessed an exciting game capped off by a game-winning touchdown with 12 seconds left in the game. Final score: Uvalde – 34, Winn – 28.
It had to have been the best game of the week played under the Friday night lights.
Scott Ludwig lives, runs, and writes in Senoia. His latest book, SOUTHERN COMFORT is his second collection of 101 columns. His first, SOUTHERN CHARM, and all of his other books can be found on his author page on Amazon. He can be reached at magicludwig1@gmail.com