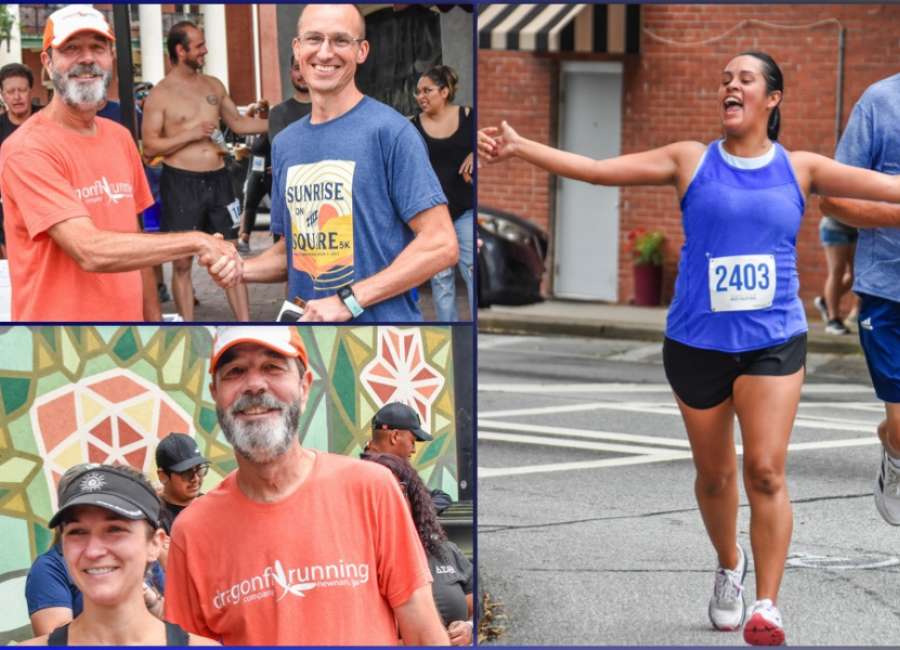 Isabel Roache slaps the hand of an onlooker as she approaches the finish line to the Sunrise on the Square 5K.
Hundreds of people were up at the crack of dawn on Saturday to participate in the annual Sunrise on the Square Labor Day Road Race.
Overall male winner Yuri Force finished the race with a time of 16:35 while overall female winner Tiffany Bellucci finished with a time of 22:22.
The race is hosted by Main Street Newnan and all proceeds benefit the Boys and Girls Clubs of Coweta County.