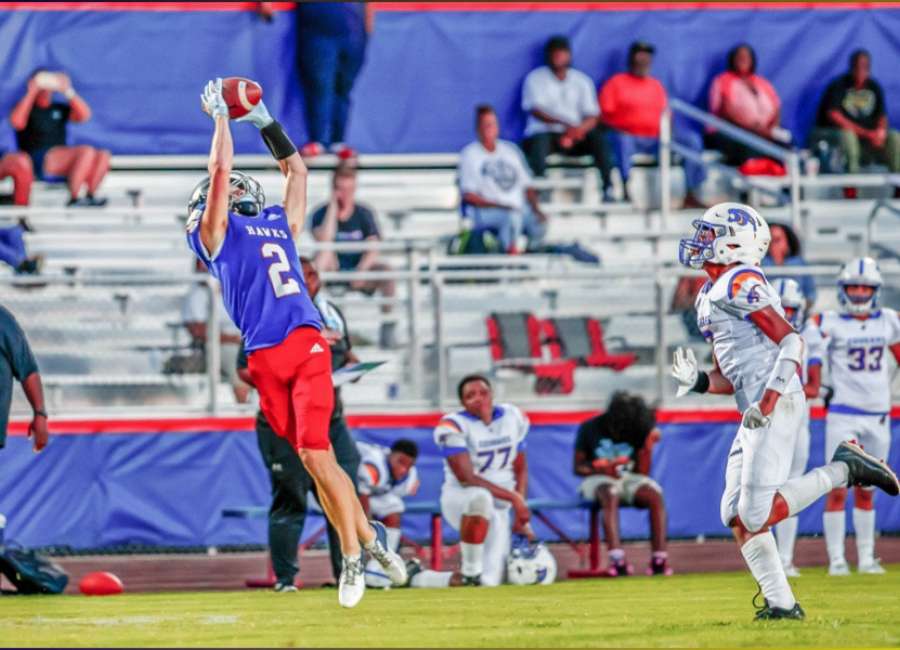 After a couple of tough seasons, a freshman quarterback, and a strong opponent on the road; nothing seems to phase the 2022 Heritage Hawks.
The stars seem aligned for a special time this fall for the program and the school.

The Hawks continued their run with another blowout win, a 62-12 win over the Calvary Christian Knights in Columbus.
The Hawks got a near-perfect game from quarterback Dylan Barber (16-for-17 for 242 yards and four touchdowns), a 100-yard rushing day from running back Juice Bolden, and three touchdown passes from Thomas Scoggins.
They have not come close to a loss for a team that went so long without a win. The 12 points their defense surrendered was the most this year, but they still won by 50.
As each week passes, it becomes more and more apparent that the latest version of the Hawks is beyond comparison. They excel at all facets of the game. Excuses based on a weak schedule are invalid; the Hawks are just good.
Are there tougher games down the road, but the question is, does it matter?
It is the same equation of defense. While a freshman directs the Hawk's offense, freshmen also led their defense against Calvary Christian. Linebacker Brysen Davies had 12 total tackles, and Jet Clark added a sack.
Special teams? They are elite. Mack Mikko is one of the best kickers in the state and plays a solid defensive back.
So where is the ceiling for this team? Currently, it cannot be defined. St. Anne-Pacelli and Brookstone seem to be the toughest competition on the horizon, but have we even seen the best of the Hawks yet?
Two things are apparent. These guys are good, they are getting better, and they are playing a lot of players, which bodes well for the future.
The season continues this week against the Kings Ridge Christian Tigers. Weather permitting, the Hawks travel to Alpharetta Friday night to play the Tigers (1-3).