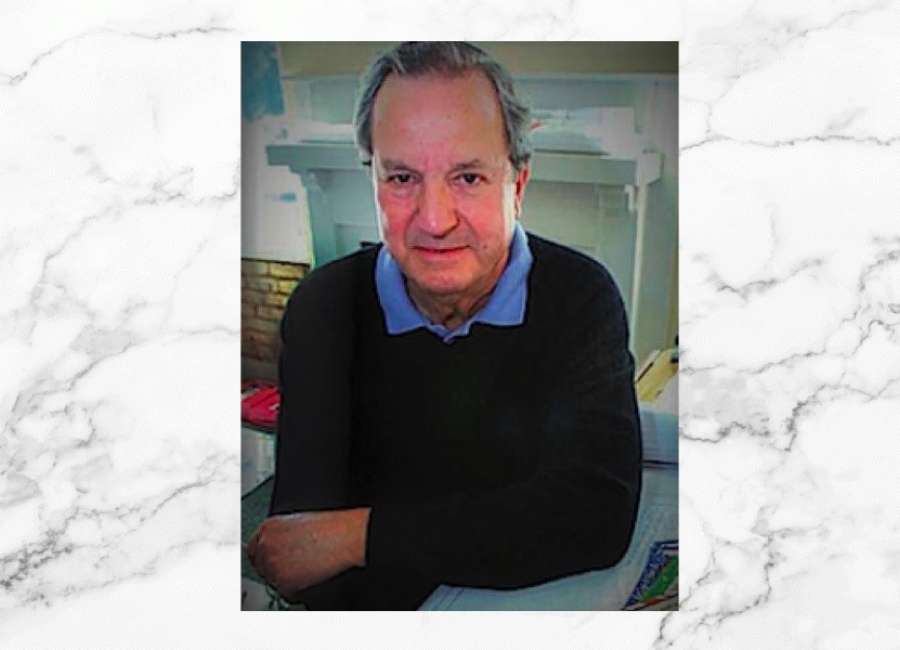 1938 was somewhat of a turbulent year for the state of Georgia.
The southland was in the grasp of a great depression, and it was an election year. President Roosevelt, a frequent visitor to the state, inserted himself into the congressional and governor's race.
He thought his influence would make the election of his favored candidates a sure winner, but the voters had other ideas. His candidates were roundly defeated, and his re-election garnered far fewer votes in the state.
How appropriate and coincidental that over in the northeast corner of the state, Thomas Boyd, Sr. and his wife Evelyn welcomed a baby boy into their home, on Halloween, no less! Both parents were educators, Mr. Boyd a principal and Mrs. Boyd a teacher. They would have no idea how much politics would play in the life of this new baby. Both of his parents would precede David and his brother Thomas in death.

Boyd had a knack for skating around on the edge of greatness. He excelled in school and was president of his senior class and named most likely to succeed. He would later attend The Citadel and graduate with a degree in political science. He acquired a love of golf and that became a part of his college and later, military lifestyle. Boyd was commissioned a 2nd Lieutenant in the Army and was stationed at Ft. Sill, OK. The last six months found him, once, again, skating on the edge of greatness as he served as the aide-de-camp to Gen George Patton's son-in-law.
The greatest opportunity of his life would unfold in Newnan, GA. The 1960s brought him an opportunity to serve as the executive director for the Newnan-Coweta Chamber of Commerce. Boyd would find himself once again conflicted because his true passions were politics and art. To meld those interests into a chamber of commerce job was a futile exercise. In an attempt to break out, he tried his hand at a business of his own with less than spectacular results. He simply knew that success would only happen when he pursued his life's passions. Fate fell into his corner with the publication of his first political cartoons in The Newnan Times-Herald in 1968.
In the years to come, things moved quickly for Boyd. His partnership with an attorney friend would fast-track his career. His brilliant, and most times acerbic, interpretations of the political landscape became a constant favorite in 200 or more newspapers. This could be heady for a young man, but that was not Boyd. His mind and body were in a constant creative mode. Napkins, cardboard boxes, notepads, or any flat surfaces were filled with the sketchings of this incredible man's creativity. The fact that he sketched while carrying on a conversation was not because of a lack of interest in your conservation; he simply did not know how to idle his mind. His work that had become a favorite in Newnan and Georgia would take on a national and international audience through his association with the comedian Jeff Foxworthy and Newnan's Lewis Grizzard.
Through all of this, David Boyd was an amazingly humble man. He enjoyed hanging out at Newnan's iconic Redneck Gourmet. Sometimes he would be eating with the mayor, the governor, or any of the local politicos. He was just as at home sitting across from the guy who cleaned the tables. Every person had a great and unique quality in his view. A young friend of his, who worked in his favorite restaurant, told Boyd one day he was moving to Nashville to pursue his dream for a career in music. Boyd asked if he could offer him some advice. "Whatever you do, be true to yourself". "It has certainly worked for me". David's interest was always genuine. If you were in his confidence, you were the most important person in town. David Boyd was voracious in his thirst for knowledge and consumed books easily, especially if there was a political agenda. If he was going to depict a particular political viewpoint in his art, he wanted to be sure he was on relatively solid ground. Occasionally, someone would take exception to his interpretation, but that was part of the game for Boyd. His opinions were never malicious, but he sure did not hesitate to tell it like he saw it. Another way to put this is to call him a pot stirrer.
There are more Boyd stories to be told, but that would take reams of paper and gallons of ink. There is a most important part of his life that impacts every other facet of his life. Boyd won the lottery when he convinced Rosalyn McKoy to marry him. Both of them were always quick to point out that The Big Guy knew exactly what he was doing when he paired David and Rosalyn. They adored each other for every day of their marriage. Boyd was always quick to point out that he married way above his position on the food chain. Rosalyn was the perfect foil for all of David's rough edges.
During this last illness, Rosalyn was his constant companion, his nurse and his spiritual advisor. If he had questions, especially about spiritual matters, and unsure of a proper answer, she would find someone to answer those questions in an honest and nonjudgmental way. One of his "Boydisms" noted the fact that there was a highway to the devil's domain and only a stairway to heaven. That was proof enough for him that not all would make it to that happy place in the sky. Boyd never took the spiritual part of his life for granted. His naturally inquisitive nature compelled him to unravel and reweave his spiritual blanket as his faith knowledge grew.
David's life journey came full circle in the early morning hours of September 20th. With his children and Rosalyn by his side, he winged his way to worlds unknown except to the Creator and those who went before him. Several of his close friends had paved the way in the recent years past, so a great reunion was imminent. The end for Boyd was blessedly peaceful.
Surviving David is his beloved wife Rosalyn McKoy Boyd. He would be quick to point out that life's greatest joys were his children Robert David Boyd, Jr. and his wife Julie, Bonne Boyd Bedingfield and her husband Jason, Rosalyn Moore Boyd Johnson and her husband Captain Wesley Parks Johnson. It is evident that the Boyd legacy of artistic talent has been passed on to his grandchildren Margaret Lane McKoon, Mary Rosalyn McKoon, Evelyn Claire Bedingfield, John Boyd Bedingfield, Ada Lynn Bedingfield, Robert David Boyd III, and Aila Emerson Boyd. Also surviving David is his brother Thomas Boyd III.
The life of Robert David Boyd, Sr. will be recalled, and songs will be sung during a service at 1 p.m., Tuesday, September 27, 2022, at Central Baptist Church 14 West Broad Street in Newnan. Dr. Joel E. Richardson and Reverend Matt Sapp will share carefully edited stories of the life of this good man. The Boyd family will receive friends beginning at 12 p.m. in the gathering vestibule of the church. In lieu of flowers, please consider a donation to Central Baptist Church at centralbaptistnewnan.org, St. Jude Children's Research Hospital at stjude.org, research for myalgic encephalomyelitis at solvecfs.org or Coweta Samaritan Clinic at cowetasamaritanclinic.org The Boyd family extends their sincere thanks for those who enabled them to care for David in the comfort of his home including Sacred Journey Hospice, Enhabit Home Healthcare and an angel in disguise, Frances Amey. Online condolences may be expressed at www.mckoon.com.
McKoon Funeral Home & Crematory 770-253-4580.