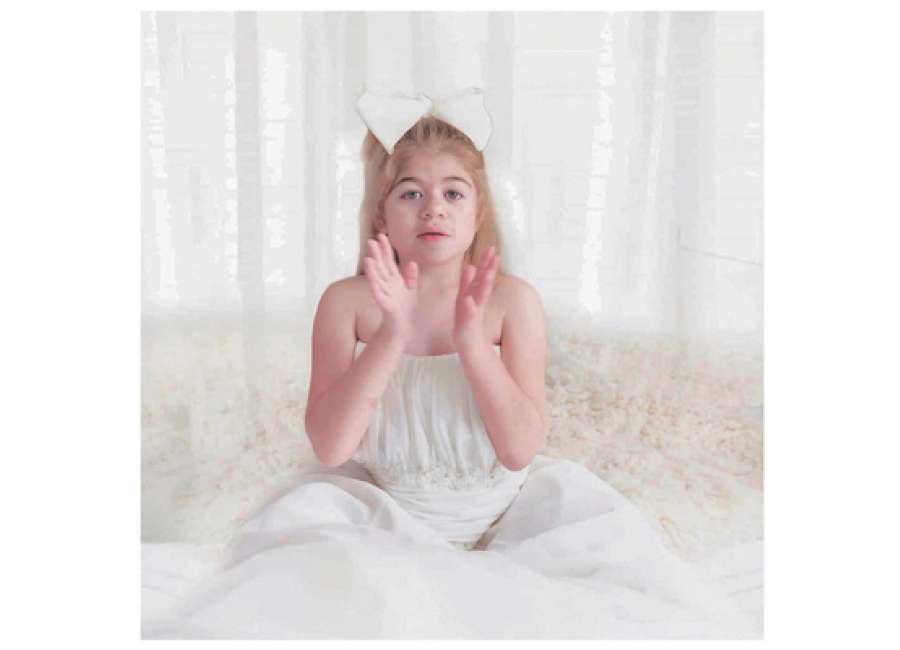 An ethereal portrait of first grader Reagan McKenzie in her mother's wedding dress captures a bittersweet moment in time.
Erica McKenzie arranged the photo session because she knows Reagan is slipping away a little more every day. She'll never get to see her eldest daughter, 7, get married in the dress she so lovingly saved.
McKenzie knows she and Reagan will never have a girls' weekend with makeovers and pedicures. She will never attend her high school prom or graduation. In fact, Reagan – like other children born with Sanfilippo syndrome – is statistically unlikely to live to see much, if any, of her teens.
There is no known cure for the disorder, one of 70 under the umbrella term "childhood dementia." Children with Sanfilippo experience cognitive decline, along with behavioral and mood changes. They regress, losing their ability to feed themselves, to walk and to speak.
Sanfilippo is an extremely rare, inherited metabolic disorder that currently affects just five children in the state of Georgia. Overall, one in 70,000 children are born without the enzyme responsible for removing cellular waste from a large, complex sugar molecule called heparan sulfate. The buildup eventually shuts down each biological process, and those with the disorder typically pass away before they reach their mid teens.
"The best way I can describe it is like this: You just bought a brand new house, and you set up all the utilities," McKenzie said. "The only one you didn't get is trash removal, and you can't go back and add it. So each room starts filling with waste and each eventually becomes condemned."
Parents' hopes and dreams for the future are replaced by anticipatory grief.
"Sometimes that's worse than the idea of losing her," said McKenzie. "I grieve the person I want her to be."
McKenzie and her husband, Kirk, have two other children: son Garrett, 10, and daughter Ava, 1.
"The disease is cruel, and not only to the child who has it," McKenzie said. "My son is watching his sister die every day, and my 1-year-old is never going to know her sister being any other way."
Still the same little girl
It's a brutal diagnosis, but it hasn't yet robbed Reagan of her joy. She is a genuinely happy child, according to her mom.
"She has the innocence of not understanding what is going on with her," McKenzie said. "She's always happy."
Despite bilateral hearing loss, Reagan loves to sing "If You're Happy and You Know It" and "Itsy Bitsy Spider," parts of which she repeats on loop when she's overly excited. She enjoys watching YouTube Kids on her iPad, and she also likes "Elena of Avalor" and the "Frozen" movies, but "Moana" is her very favorite.
She loves to be around people, her mom said, greeting them with "Hey!" when they arrive and acknowledging their departure with "See you in the morning!"
Some of what she learned by the time she was 4 is starting to slip away. McKenzie estimates that Reagan has retained 50-80 words in her vocabulary, but she is losing things like full nursery rhymes and Disney songs.
Because of the damage Sanfilippo is already doing to her brain, Reagan doesn't understand "gentle" and often gives too-hard hugs, McKenzie said, and she also has occasional bouts of aggression, hyperactivity and insomnia caused by the disorder.
Because she remains mobile and tends to run away, Reagan wears a ski training vest with a handle when she is out of her wheelchair. And she will likely wear diapers for the rest of her life.
"Trying to teach her new things is hard when she's not able to retain what she knows now," McKenzie said.
But in many ways, Reagan is the same little girl she was four years ago, when she first was diagnosed with Sanfilippo.
"She literally wakes up and lives her life to the fullest every day," McKenzie said. "She does the things that make her happy. She is a vivacious child. She is so full of love, and she always has a twinkle in her eyes."
Reagan's teacher agreed.
"I absolutely love working with Reagan," said Jessica Nauris, who works with the first grader at Canongate Elementary School. "She really is an amazing little girl. Despite the challenges she faces, her bright personality always has a way of shining through. Reagan finds joy and comfort in those whom she works closely with, and we have been able to learn so much from her.
"The impact that she has had on me both personally and professionally cannot be summed up into words," she added.
The diagnosis that changed everything
It was McKenzie's former boss who first confirmed her fears that something wasn't quite right with Reagan. The toddler had "kind of been meeting milestones, kind of missing milestones" and had suffered numerous ear infections. She failed a hearing test at age 3 but kept hitting plateaus in speech therapy even after she was fitted with hearing aids.
An ophthalmologist for whom McKenzie had worked asked if Reagan had been genetically tested, and McKenzie said no.
"She said, 'Go call right now. Her facial features bother me,'" McKenzie said.
Sanfilippo syndrome children typically have coarse facial features, a low nasal bridge and bushy eyebrows, McKenzie learned, and the Emory geneticist they saw took a photo of Reagan in a diagnostic smartphone app to speed the process. McKenzie said she knew there was a possibility the news would not be good, but it turned out to be devastating.
"They called me at work and said, 'I am so sorry, but your child has Sanfilippo syndrome and unfortunately, we can't do anything about it," McKenzie said. "'Just take her home and love her.'"
Clinical trial offers hope
After falling into a "deep, deep depression" post-diagnosis, McKenzie said she decided to leave her burden with God.
"I actually didn't get mad at God," she said. "I said, 'Show me what you want me to do with this.' And he has done that tenfold."
A positive side effect of Reagan's relatively fast diagnosis was the opportunity to participate in a clinical trial in Barcelona, Spain. Few clinical trials are offered in the U.S., where funding is practically nonexistent. Even if they were, most trials will not accept children over the age of 5, and diagnosing a child with such a rare disorder often occurs outside that window.
But Reagan, her mother and her grandmother are headed to Barcelona Sept. 17 for a week. It will be the sixth time the little girl undergoes a procedure in which doctors inject a man-made copy of the missing enzyme directly into Reagan's brain in the hopes of slowing her regression.
The trips are difficult. The flights take anywhere from eight to 10 hours with what McKenzie describes as "a 65-pound 2-year-old." The Barcelona hospital is in a suburban area with few shops and restaurants, so she has to make sure she packs enough diapers and other essentials to last the entire trip.
Reagan's meals are another issue, especially in a foreign country with unfamiliar food and few fast food outlets carrying chicken nuggets and other food she will eat. McKenzie has to order McDonald's from UberEats, whose delivery people typically deliver by bicycle, forcing them to walk their bikes up the steep hill to the hospital.
But it seems to be working, according to charts that track the milestones of healthy children vs. those with Sanfilippo.
"She is regressing at a slower rate than usual," McKenzie said.
A mother's purpose
In the four years since the diagnosis, McKenzie has not only given birth to "miracle baby" Ava and continued to support Garrett's travel baseball involvement, but has also become a sort of volunteer advocate and guide for families of other children newly diagnosed with Sanfilippo syndrome.
"I feel like my purpose now is to pour my heart and soul into spreading awareness," she said.
She recently partnered with other Sanfillipo families and the Cure Sanfilippo Foundation on TikTok for the "TikTok For a Cure" campaign to foster awareness about the disorder, raising $20,000 in the first 24 hours.
The Cure Sanfilippo Foundation is a nonprofit that funds research and supports treatments such as gene therapy, enzyme replacement, stem cell therapy, reduction of inflammation and testing of FDA-approved drugs for use in treating Sanfilippo in children of all ages and stages of disease progression.
"Now when we say 'Sanfilippo syndrome,' people say, 'I've heard of that on TikTok,'" McKenzie said. "We want to continue to spread awareness because it's such a rare disease, and we don't want any other families to go through the pain of hearing, "I'm sorry, but your child has Sanfilippo syndrome, and it's terminal.'"
(For more information, visit https://curesanfilippofoundati... .)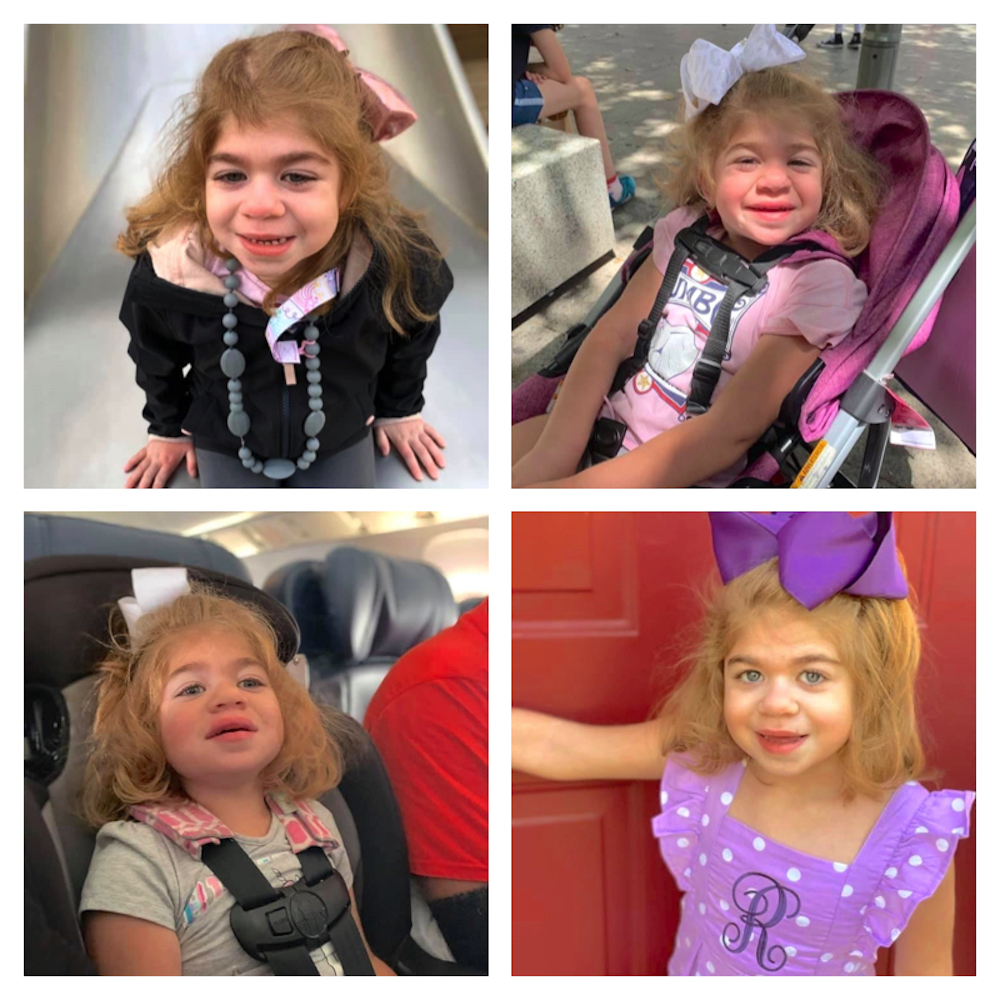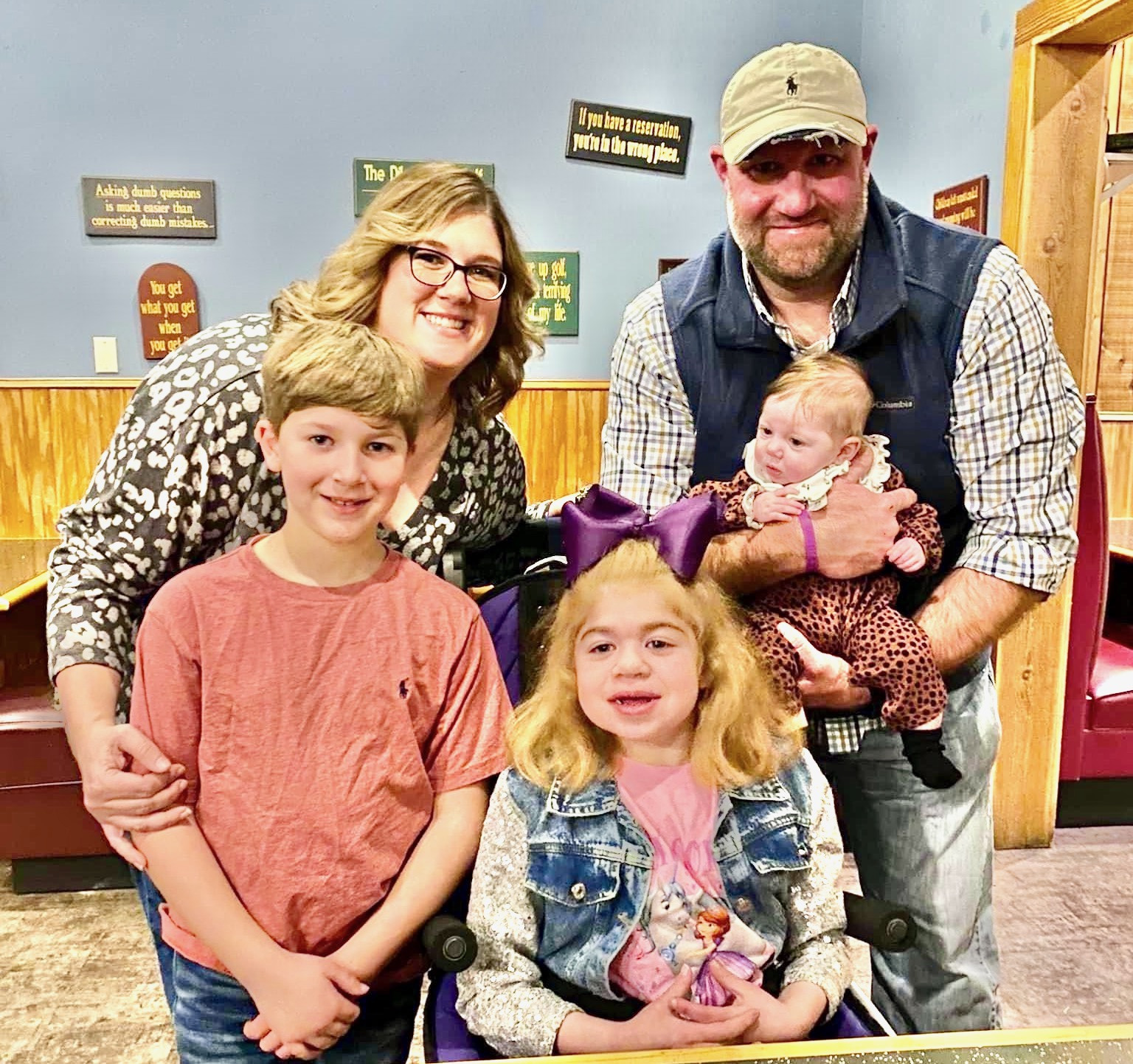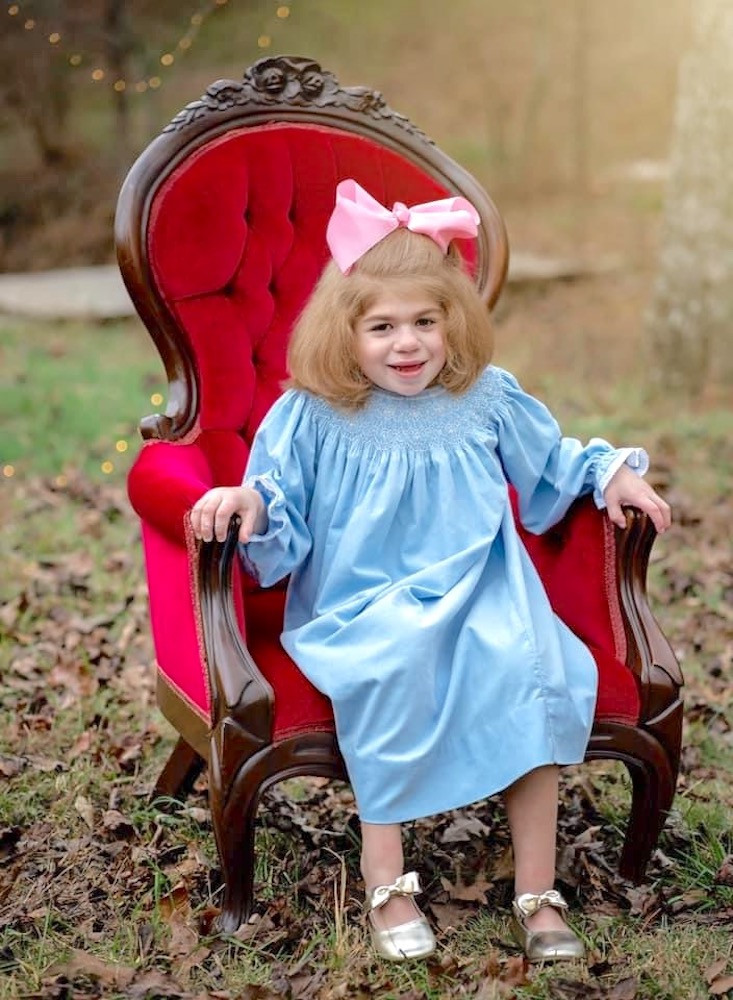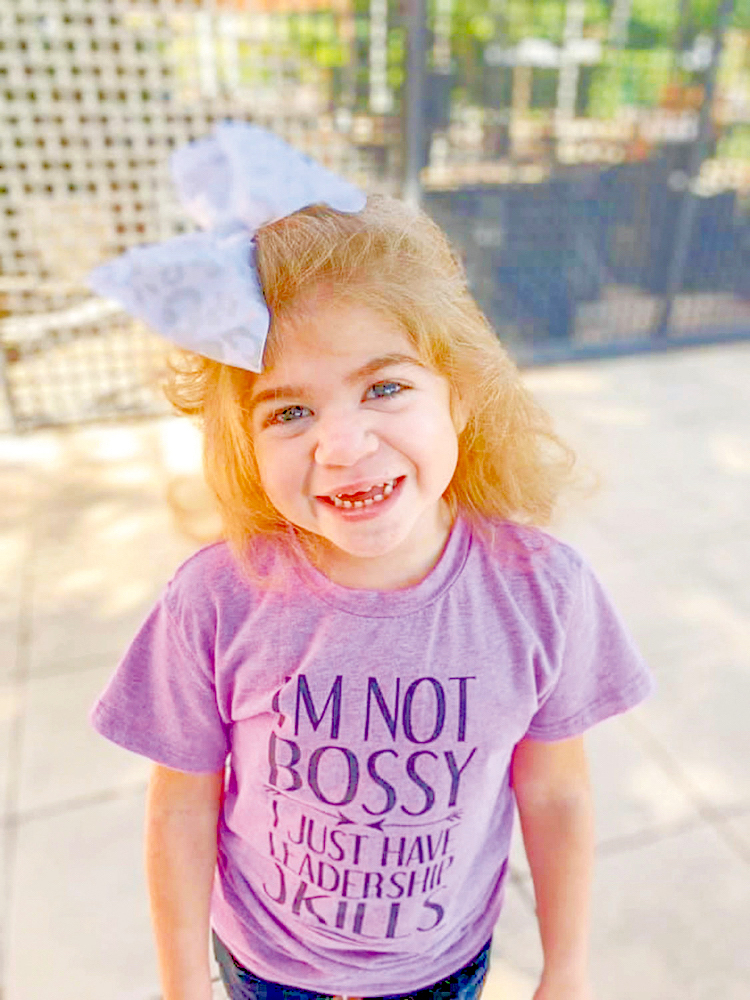 (

All photos courtesy Erica McKenzie