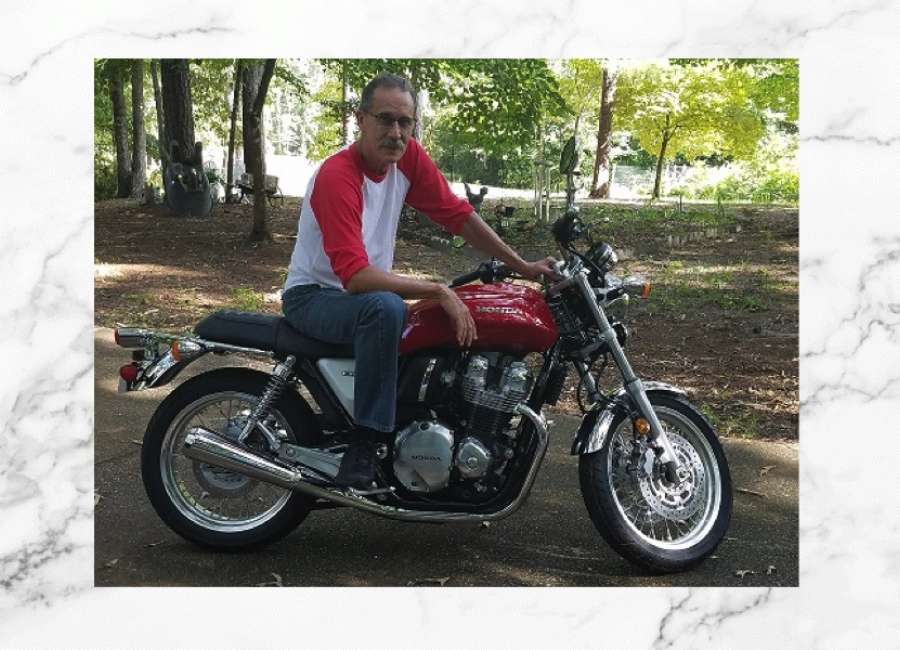 Peter ("Pete") Joseph Sciame, 72, of Newnan, formerly of Tallahassee, FL, passed away Thursday, September 1, 2022, at his home.
He was born July 25, 1950, in Greenville, SC to the late Joseph Peter Sciame and Jeanne Poe Sciame.
In addition to his parents, he was preceded in death by his wife, Charlene Taylor Sciame.

Following the death of his wife, Pete reacquainted with his teenage girlfriend, Linda Chesnut. Pete relocated to Newnan and the two were married on June 8, 2018. His Dad was a Baptist minister and consequently, the family relocated depending on where the Lord directed. Pete often spoke about the fun times he and his brother Mike spent in the Florida Keys. Pete could build or fix just about anything he set his mind to. He loved working with wood. In his younger days, he worked alongside of his Dad and brothers in his Dad's cabinet shop. Pete continued in the woodworking business in many different areas. Prior to retirement, he had his hand in many projects in the Southeast. He also loved working on cars, especially the classics. His favorite classic car was the Henry J. He loved restoring old motorcycles. Anyone who knew Pete knew of his lifelong passion for motorcycles. He thoroughly enjoyed "wind therapy". He is now riding the streets of Gold.
The Celebration of Life will be Saturday, September 17th at 2:00 o'clock at New Lebanon Baptist Church, 1674 Wagers Mill Rd., Newnan, GA 30263 with Dr. Joel Dover officiating. The visitation will be immediately preceding the service between 1:00 - 2:00. In lieu of flowers, the family requests memorial contributions to Calvary Chapel Newnan, P.O. Box 2466, Newnan, GA 30264 or online at CalvaryNewnan.org. Condolences can be expressed online at www.mckoon.com.
Survivors include wife, Linda Chesnut Sciame of Newnan; Children, Joseph P. Sciame & wife Hannah of Lawrenceville, GA, Shanna Sciame Miller & husband, Steven of Tallahassee, FL, and Philip J.A. Sciame of Newnan. Bonus Children, Jason A. Chesnut & wife Mika of Newnan, and Alicia Chesnut Brown of Douglasville; Grandchildren, Jakob Sciame, Isabella Sciame, Emma Sciame, Benjamin Sciame, Kylee Miller & Lillian Miller; Bonus Grandchildren, Caleb Chesnut, Jennifer Lopez, Cameron Brown, Braden Chesnut & Noah Chesnut; brothers, Michael W. Sciame & wife Dona Sciame of Odessa, FL, Steven M. Sciame & wife Charlotte Sciame of Tampa, FL, and sister, JoAnn M. Sciame of Mineola, FL.
McKoon Funeral Home & Crematory (770) 253-4580