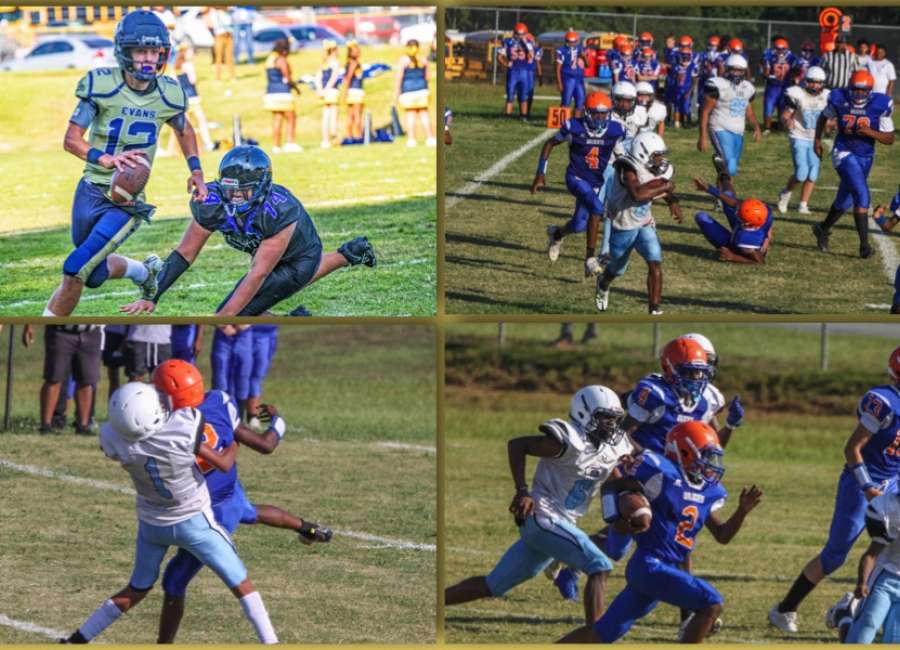 The Coweta County Middle School Athletic League football season kicked off Wednesday afternoon with three opening games.

Last year's champion, Smokey Road, fell in a close game to Lee, Evans pulled the game out in the final three minutes to defeat Arnall and Madras rolled over Blake Bass.
Madras took care of business with a 32-6 victory. Calden Horner had 97 yards rushing and two touchdowns while Jaylen Britt had 91 yards and two touchdowns.
The Eagles converted all four two-point conversions. Armonte Robingson ran two, Bennett Johnson had one, and quarterback Anderson Brown completed a pass to Michael Jackson for the other.
Alexander Betts, Colton Trumpour, Ace Clark, Cohen Wilder and Kaleb Satcher did a great job on the offensive and defensive lines.
The Evans Cougars used some late-game dramatics to seal their 20-18 win over Arnall Knights. Nathan Dewberry recovered a fumble with 50 seconds remaining in the game. Earlier, Ashton Lawless took the ball out of the Arnall quarterbacks' hand and scored a defensive touchdown.
Evans quarterback Brodie Campbell completed 10-of-16 passes and had two touchdown passes. Dewberry had an all-around game with three catches, six tackles and a forced fumble recovery.
John Matthews, Will Lemons and Lawless all scored touchdowns for the Cougars.
The Lee Middle Timberwolves defeated Smokey Road 16-6 behind a stingy defense. Led by AJ Gates, David Hall, Tommy Satterfield and Kason Coleman, they pitched a shutout for the final 26 minutes of the game after surrendering an opening drive touchdown.
The Timberwolf offense was led by quarterback Darience Coleman and wide receiver AZ Freeman. Coleman passed for 165 yards and a touchdown and ran for 85 yards and a touchdown. Freeman caught six passes for 150 yards and a touchdown.
East Coweta had a bye for the first bye week for the season.
Next Wednesday, Blake Bass will travel to Lee Middle, Smokey Road goes to Evans, and East Coweta opens their season at Madras. Arnall will have a bye. All games start at 4:45 p.m.