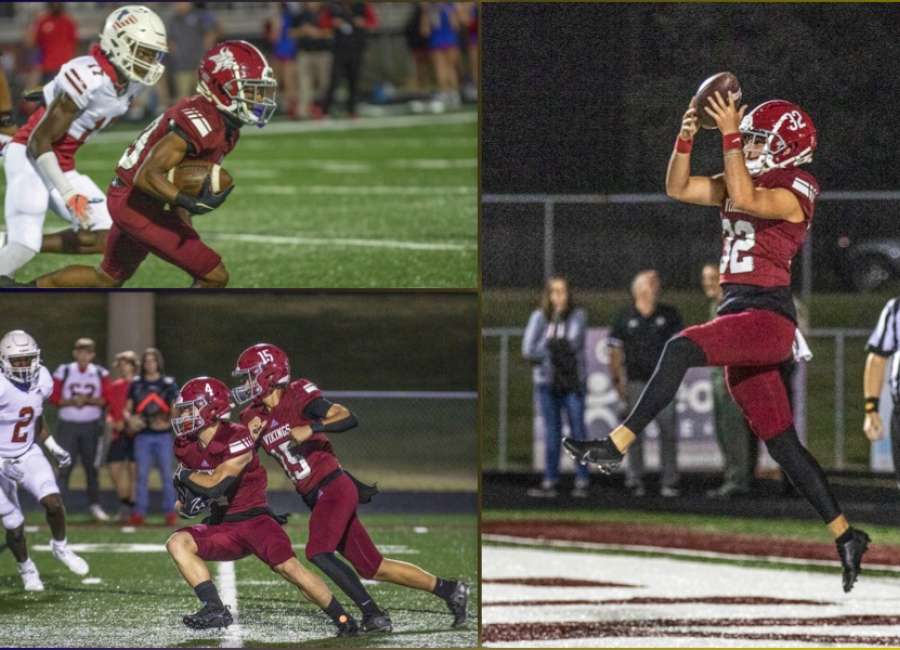 The Northgate Vikings finished up the non-region portion of their schedule Friday night against the Veterans Warhawks from Kathleen, Georgia.

It was a similar story; the Vikings fell behind but played their best football late in a 21-9 loss on their homecoming.
The Vikings put together an impressive drive to open the game. A 17-yard pass from Ishan Metts to Tyon Williams put Northgate in scoring position. The nine-play drive stalled at the Veterans' 7-yard line and called on Nikolas Troemel for a 24-yard field goal for a 3-0 lead.
The Vikings defense got a stop on Veterans' first offensive possession, but the Warhawks executed a successful fake punt to continue the drive, and the Warhawks scored when quarterback Jake Maxwell found Chandler Thomas for a 13-yard touchdown.
Troemel pinned the Warhawks offense on the next possession, but Veterans drove 97 yards to take a 14-3 lead behind another Maxwell-to-Thomas connection.
In the third quarter, the Warhawks went with more special teams trickery on a fake field goal, and Maxwell, who was holding for the kick, stood up and found Maxwell for their third touchdown play of the night on a 21-yarder.
From here, the Vikings outplayed the Warhawks the rest of the way. They scored a touchdown on their next drive on a 34-yard run from Cameron Coleman. They got to the 5-yard line on the next drive but could not cash in and the game ended at 21-9.
Northgate freshman running back Tadarrion Turner got his first opportunity to play and led the Vikings in rushing with 68 yards on seven carries. It was a great show of balance by the Northgate offense overall; they finished with 161 passing yards and 155 rushing yards.
With their non-region schedule complete, the Vikings now turn their focus on the state playoffs. There is an excellent opportunity for the Vikings with just a five-team region. They are off this week and will host the McIntosh Chiefs on Friday, Oct. 7.
Northgate has more advantage in that the Chiefs play Heard County and do not get the extra week to prepare. The Vikings defeated McIntosh last season 24-19 in the final regular season game for both.