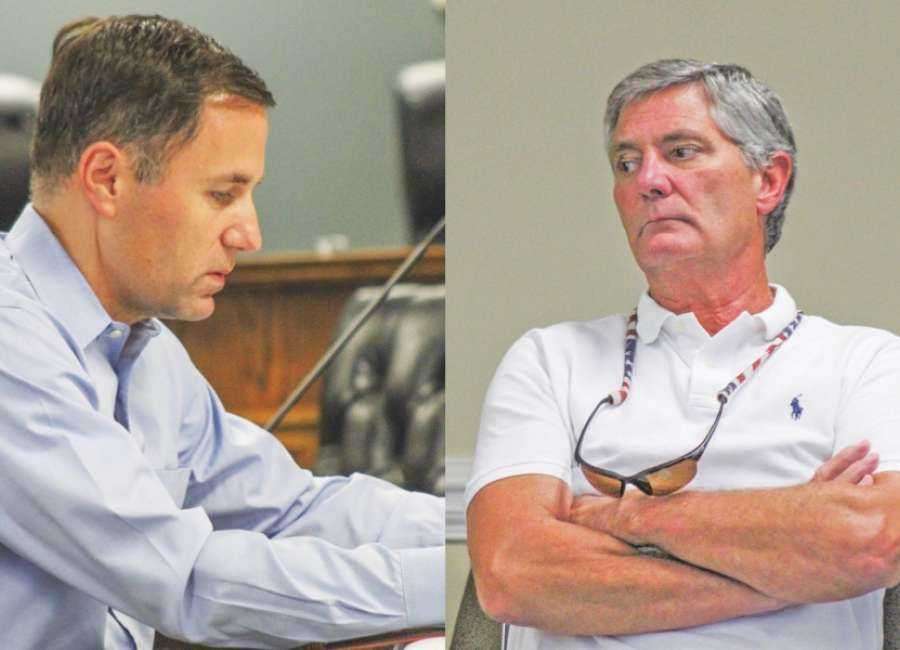 A mediation date has been set for Coweta County and the city of Newnan to possibly come to an agreement for local option sales tax revenue splits.
County and city officials will meet Oct. 17 at 9 a.m. at the Newnan Centre, located at 1515 Lower Fayetteville Road in Newnan, for a mediation conference.
The Coweta County Board of Commissioners agreed at their Tuesday meeting to hold a special called meeting in conjunction with that mediation.
The mediation represents an attempt for Newnan and Coweta County to find common ground that they were unable to find during LOST Committee meetings held during the summer.
During the meetings, representatives from each of Coweta County's cities all expressed support for keeping the current LOST revenue splits as is. Their argument was that, since there was more sales tax coming in, everyone was getting more, so there was no need to change anything.
However, the county disagreed, feeling it had lost something in the years that had passed since the last time the LOST revenue split had been conducted.
For everyone involved, there is a lot at stake to getting an agreement done and sent in to the Georgia Department of Revenue by Dec. 30. If no agreement is made, the local option sales tax goes away, which takes away a one-penny sales tax in Coweta County.
However, since that one-penny sales tax is used to help roll back property taxes for those in the county, it would likely mean property tax increases for those in each of Coweta's cities and for Coweta County itself.
At last week's Newnan City Council meeting, City Manager Cleatus Phillips even alluded to this, stating that local option sales tax revenues represent 32 percent of the city's revenues, and if that sales tax went away, Phillips said the council would either have to cut 32 percent of the city's services or increase property taxes.
And if no agreement is put in place, and the local option sales tax goes away, that sales tax can not be renewed unless approved by the voters in Coweta County.