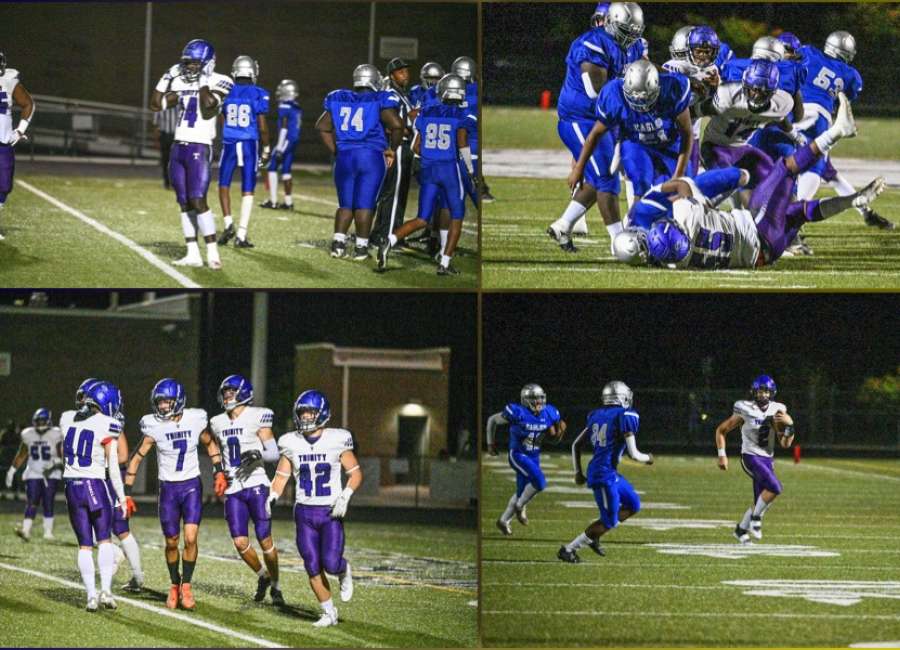 A few weeks ago, the Trinity Christian Lions were on the road at Mary Persons and trailed late in the third quarter.

With the prospect of going 0-3 to start the season, the defending Class-A Private state champions came back to win that game and have won ever since.
On Friday night, they traveled to Southern Crescent Stadium in Riverdale and easily defeated the North Clayton Eagles 53-13 to improve to 2-0 in region 4-4A and 3-2 overall.
Running back Phoenix Moss had two rushing touchdowns, and receiver/defensive back Logan Moss (no relation) had a touchdown reception and a pick-six.
With the grind of the region schedule in full effect, and big games against Starr's Mill, Whitewater, and Troup County on the horizon, the opportunity to work in many younger players into the game is vital to the program.
In addition to the four Moss touchdowns, the Lions also got two scores from Jamarion Harris, a defensive touchdown on a fumble recovery by Ethan McDowell, and a 43-yard run from Samuel Burgess.
The Lions defense held North Clayton to under 100 yards total offense and had three tackles for loss by nose tackle Cam Matthews.
The Lions and Troup County are the only two undefeated teams in the region.
On Friday, the Lions welcome the Starrs Mill Panthers in a much-anticipated game circled on everyone's calendar when the two teams ended up in the same region.
The Panthers' strength is their running game, which plays to the strength of the Lions' defensive front seven, which is one of the best in the region.
Regardless of the outcome, it will be one of the most attended football games in Trinity Christian home football history.