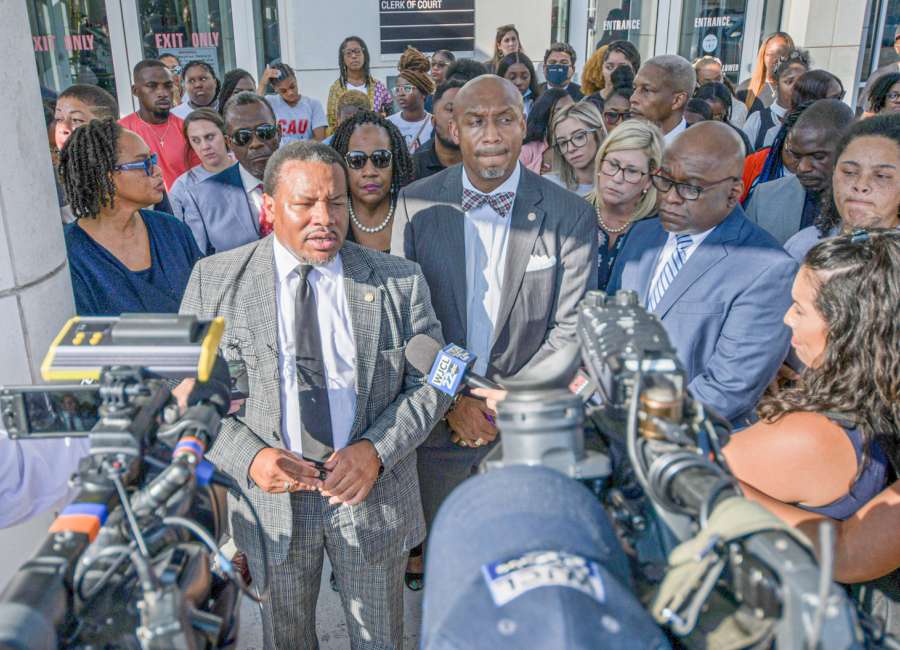 On Tuesday, a Sharpsburg man was sentenced to 10 years in prison, the longest sentence possible, for a June 2020 shooting in Statesboro that killed a teenage girl.

William Marcus "Marc" Wilson, 23, was convicted of involuntary manslaughter on Aug. 31, after shooting at the truck that Haley Hutcheson, then 17, was riding in. Wilson, the biracial son of former Coweta County fire Chief Pat Wilson, had said that he was defending himself and his white girlfriend from a racist attack. He and his girlfriend, who was in the car with him, testified that the truck was trying to run them off the road.
"The teens were hanging out the truck windows, waving their arms and yelling phrases like 'n——r,' 'your lives don't matter,' and calling Wilson's girlfriend a n——r lover,'" Francys Johnson, Wilson's attorney, had said at a virtual news conference following his preliminary hearing.
Wilson had originally been charged with felony murder, aggravated assault with a deadly weapon and possession of a deadly weapon to commit a felony. But the jury only convicted him on the lesser charge. That charge carries a sentence from one year to 10 years.
Wilson's attorneys argued that he was acting in self defense and never should have been charged.
But the family of Hutcheson welcomed the verdict.
According to The Statesboro Herald, District Attorney Daphne said the verdict was a welcome conclusion.
"We're grateful that this case is over and that Haley's family can finally have some closure," Totten said. "It's been a long two years getting to this point…"