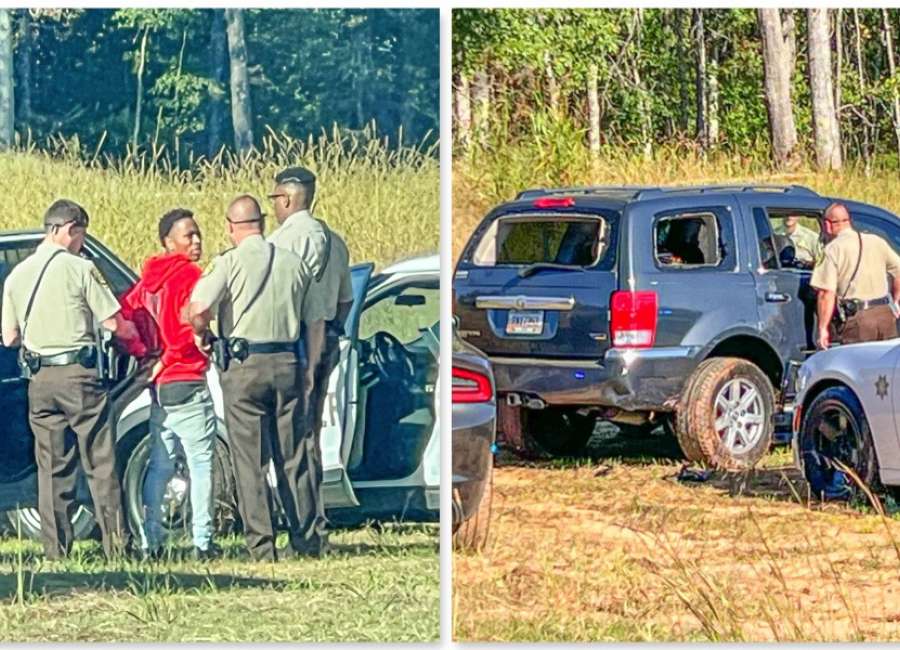 A man is in custody after a police chase that reached speeds over 100 mph through downtown Newnan.

De Eric Clark, 23, of Canton, Mississippi, is currently in custody at the Coweta County Jail.
The incident occurred Monday morning when the suspect was being pursued by authorities in South Fulton county. The Fairburn Police Department advised they were chasing a vehicle into Coweta County.
A Coweta deputy in a marked patrol car intercepted the chase on Highway 70. The suspect vehicle drove as fast as 123 mph in a 45 mph zone, according to Sgt. Toby Nix, public information officer with the Coweta County Sheriff's Office.
The chase entered Coweta County, and members from the Newnan Police Department and Coweta County Sheriff's Office, along with the Georgia State Patrol, engaged in the pursuit.
Inside Coweta County's jurisdiction, the pursuit began on Highway 70 to N. Highway 29, through downtown Newnan on Jackson Street to LaGrange Street then on Smokey Road where Clark's vehicle entered a private driveway. A P.I.T. maneuver was successfully used to prevent it from leaving the driveway.
Clark reportedly had to be removed from the car by force and was taken into custody. A small amount of cocaine and a handgun were reportedly found in the car.
During the pursuit, Clark reached speeds exceeding 100 mph while traveling through downtown Newnan, which also reportedly caused a minor traffic accident at the intersection of Clark and Jackson streets.
Clark was transported to Piedmont Newnan Hospital to be medically cleared before being processed at the Coweta County Jail.
He is currently being charged with narcotics possession, possession of a firearm by a convicted felon, obstruction of officers, altered identification of a firearm, possession of a firearm during the commission of a crime, fleeing and eluding, passing in no passing zone, failure to maintain lane, driving on the wrong side of the road, reckless driving, speeding and failure to obey traffic control.
Authorities have not yet said why they were pursuing Clark.
Smokey Road residents Judith Bernal and her husband Bob Schofield said they were extremely alarmed about the pursuit. This marks the second high-speed chase down Smokey Road since June.
"It's extremely upsetting to see such a disregard for safety when you see a dozen cars traveling at such a high rate of speed down a two-lane road with no shoulder," Bernal said.
Schofield agreed and asked what the "cost-to-benefit" ratio is when such a dangerous chase is happening that could potentially kill innocent bystanders.
"If the suspect hasn't murdered someone, end the chase before someone really gets hurt," Schofield said. "It's only a matter of time before someone gets killed."