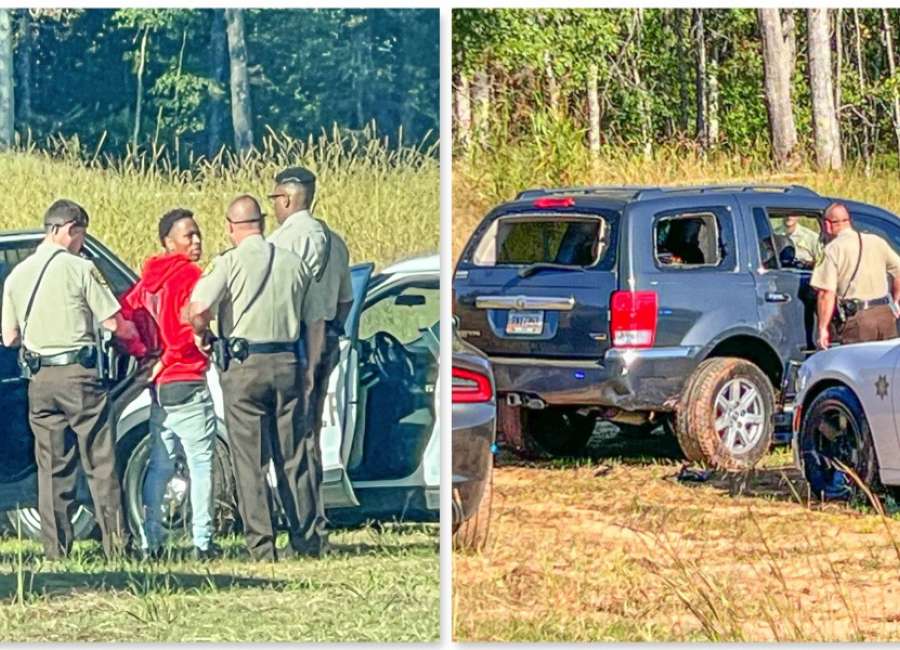 A man is in custody after a police chase that reached speeds over 100 mph through downtown Newnan.

The incident occurred Monday morning when the suspect was being pursued by authorities in South Fulton county.
The chase entered Coweta County, and members from the Newnan Police Department and Coweta County Sheriff's Office, along with the Georgia State Patrol, engaged in the pursuit.
During the pursuit, the suspect reached speeds exceeding 100 mph while traveling through downtown Newnan, which also reportedly caused a minor traffic accident at the intersection of Clark and Jackson streets.
The pursuit continued down LaGrange Street past Newnan High School and ultimately onto Smokey Road. At some point in the chase, the suspect pulled into the yard of a home on the 4000 block of the road and was boxed in by law enforcement.
The suspect reportedly had to be removed from the car by force and was taken into custody. A small amount of cocaine and a handgun were reportedly found in the car.
The suspect was transported to Piedmont Newnan Hospital to be medically cleared before being processed at the Coweta County Jail.
The identity of the suspect and his charges have not been confirmed yet.
This story will be updated as more information becomes available.