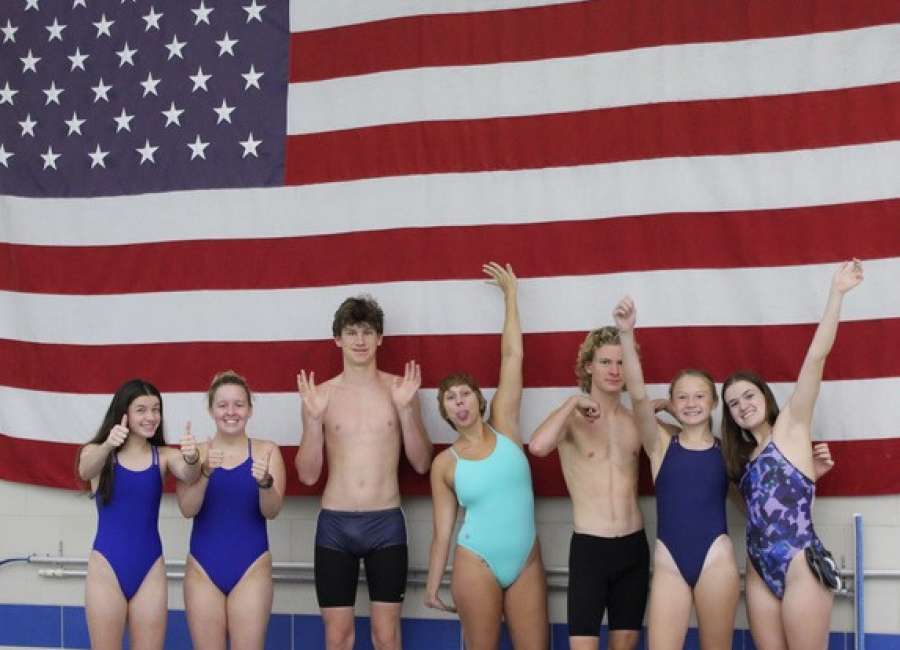 Three local swimmers will be participating in the upcoming Swim Across America event with a goal of $5,000 to benefit the Aflac Cancer & Blood Disorders Center of Children's Healthcare of Atlanta (CHOA).
This Saturday, September 24, Team DCS - along with nearly 20 Olympians and 750+ Swimmers from around Georgia - will swim in the Atlanta Open Water Event being held at Lake Lanier's Olympic Park in either the half-mile, one-mile, or 5k swims being offered.
Team DCS is in its second year of participating with SAA and, this year, consists of seven members from Direct Current Swimming's swim team, including one Coach. They are:
Emma Staudigl (15) (Captain) - representing Bowdon High School
Abi Atwell (16) (Co-Captain) - representing Northgate High School
Audrey Atwell (14) - representing Northgate High School
Addison Cheatwood (12) - representing Bremen Middle School
Ryder Griffin (16) - representing Carrollton City High School
Logan Meadows (16) - representing East Coweta High School
Morgan Duin (30) - representing DCS/Assistant Coach
Direct Current Swim Team (formerly Douglas County Stingrays) swims out of Boundary Waters Aquatic Center in Douglasville and is headed up by Coach Jarrod Hunte.
Since March, Team DCS has been busy raising donations and, as of today, has raised $4,238 towards its goal of $5,000 with the support of the following local businesses; American Pie Pizzeria, Moe's Southwest Grill, Chipotle, IHOP, Shane's Rib Shack, and Panda Express.
In addition, Members have participated in a handful of other miscellaneous fundraising events within each of their Communities, seeking to raise awareness for the importance of cancer research.
For more information on the team, visit https://www.swimacrossamerica.org/site/TR/OpenWater/Atlanta?team_id=23059&pg=team&fr_id=5992
To learn more about SAA Atlanta, visit https://www.swimacrossamerica.org/site/TR/OpenWater/Atlanta?fr_id=5992&pg=entry