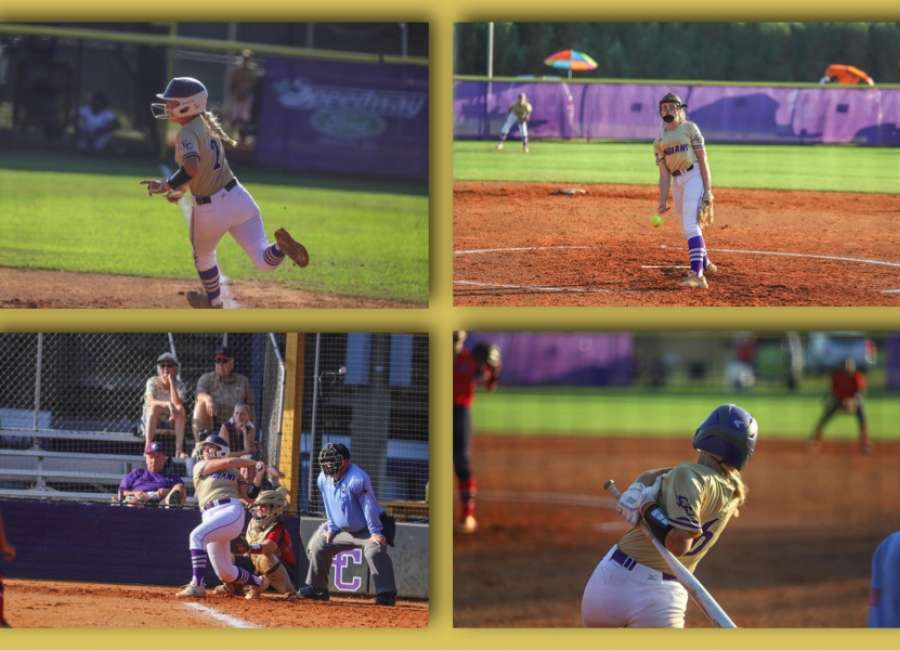 When the calendar turns to fall, it is a sure sign that Head Coach Franklin DeLoach and the East Coweta Lady Indians softball team are gearing up for a run.
They added three more home wins this week to push their winning streak to six and improve their record to 17-4.

On Monday, they hosted the Northgate Lady Vikings and got a two-hit shutout from freshman Jada Savage en route to an 8-0 victory. The Indians offense relied on the lower part of the batting order to put runs on the scoreboard. Shallyn Olszowy, Addie Joiner and Bailee Echols drove in two to lead East Coweta.
On Wednesday, the Lady Indians welcomed in the Jackson Lady Red Devils for a doubleheader and came away with two more wins.
Game One was a challenge. The Lady Red Devils hit two home runs and held a 4-3 lead to the bottom of the fifth. East Coweta tied the game on a two-out single from Olszowy but would need extra innings to walk away with a win.
In the Indians' eighth inning, Echols reached second on an error, bringing Madison Duffel to the plate with two outs. She did not let the suspense build long; she sliced the first pitch she saw past the third baseman to score the winning run.
Maggie Stubbs, Camryn Horton and Savage all pitched for East Coweta. Savage earned the victory with three scoreless innings of work.
The Lady Indians avoided a tight contest in Game Two when they scored 14 runs in the second and finished the night off in just four innings. Olszowy hit her second home run of the day to finish with four RBIs, while Mallory Lumpkins,
Karlie Gutierrez and Payton Roberson also had two RBIs each.
The Indians still have two weeks of the regular season before hosting the region tournament. On Monday, they host Pike County before playing Duluth and Parkview on Friday night.